Mailbox security should be the utmost concern as you might expect your checks, credit cards, or other luxuries items in your mailbox. Hence, the protection of your mailbox deserves equal importance as your vault. Otherwise, anyone can easily access your mailbox due to the lack of mailbox safety measures. Imagine what can happen to your parcel in the mailbox at home when you go on vacation. Possibly, it could be stolen because of the absence of mailbox security. As a result, you can lose the precious item that dearly matters to you. Hence, you must prioritize your mailbox security from theft with an anti theft mailbox. If you really have concerns about defending your mailbox, here are the well-thought ways how to secure a mailbox post.
How To Secure Mailbox
By following these helpful strategies, you can safeguard your residential or community mailbox: 
Pick the Best Location
How to secure a mailbox post? The most stable way is to find the best feasible location around you for the mailbox. Opting the wrong location for your mailboxes or mailroom can jeopardize the well-being of residents. So give proper thought before placing your mailbox to keep your mails safe and secure. 
To better understand, a centralized mail delivery system provides the shield simply through location, mainly common areas visited frequently by residents. In case your community is consolidated, providing residents a mailroom close at hand is the way to go. Generally, these mailrooms are standalone structures near residential dwellings or within the residential building. 
Choose The Right Model   
Always consider purchasing the USPS approved locking mailbox like Cluster Box Unit(CBU) or (STD-4C). Both mailboxes are as per the industry standard models. Plus, these are best suited for security and efficiency. Additionally, 4C is available in three mounting options- surface mount, recessed mount, and standalone cabinet kiosk; however, if you want to go for CBUs that always come in pedestal-mounted. By preferring any models, you choose the security, although they are recognizable as stylish—also, a functional upgrade from dated horizontal and vertical centralized mailboxes.  
Don't Forget Lighting
For the additional mailbox security, you can add proper lighting to make it even extra safe. A poorly lit mailroom not only encourages mail theft but is also inconvenient for the residents as they don't feel free to enter the space. Evidently, a properly well-lit place discourages theft and damage. Therefore, lighting is a serious consideration whether your package or mailbox is located outside or inside. Apart from this, you can go for a mailbox security camera.
Keep It Clean
Just like you put effort into cleaning your surroundings, you should also regularly focus on maintaining mailboxes. Taking care of your lockers can remind you to update periodically and repair damage as soon as possible. Remember, upgrading would pave the way for a safer locker besides enhancing the prestige of your property. 
Factors To Choose The Right System
Various manufacturers offer various features and facilities for your mailbox's security. But, always review these factors when you have to find the right mailbox.
It goes without saying that USPS made strict regulations to guide the design and location to keep the

residents' mailbox security

in mind. Thus, manufacturers have to follow all the guidelines so that users can receive the mail conveniently. 

Based on the regulation, the manufacturer encompasses the actual size of the mailboxes and package lockers. This includes the exact height from the ground as well as the distance from the road if placed outside. As per the latest USPS regulations, the mailbox package locker ratio has reformed from 1:10 to 1:5 as the demand for package delivery changed due to online shopping. 

While considering the security and convenience of the people so that they have the easiest access to their mail. For that, Interior mailrooms and other regulators such as the Americans with Disabilities Act and Fair Housing Act have to match with the standard USPS guidelines. Additionally, most localities have requirements that depend on where and how mailboxes are located on the publicly serviced property. 
You can maintain mailbox security and protect yourself from theft by following these steps. 
Definitely, choosing the perfect mailbox is a daunting task. Yet, following the right techniques, it can be managed. So, it is advisable to consult with the manufacturer, local postmaster, or USPS Growth Manager to offer you suggestions. These customized suggestions would be solely based on your requirements related to your mail delivery. 
If you are looking for the best locking mailbox and compliant with USPS mailboxes or other regulators, you can contact Mailbox and Sign Solutions. You can check our products here: 
ARCANE 110 Single Mailbox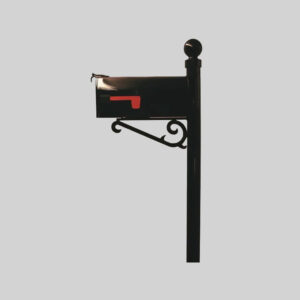 Arcane 110- Single Mailbox is designed wonderfully to add beauty to your place. It is a modern single mailbox made with good quality material and sustainable for a longer period. You can get the installation and repairs services while purchasing from the Mailbox and Sign Solutions. If you require this Arcane product at your doorstep, then you can buy it at a reasonable price from the sale. So add to cart to purchase immediately. 
PALMA 110-2 WHITE Double Mailbox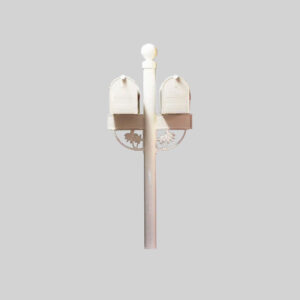 Palma 110-2 White Double Mailbox is available with 100% powder-coated aluminum. Moreover, the Madeline 110-2 double mailbox will give the complete and enhanced look and be more spacious to receive the letter and papers. It is a double mailbox post for your house with the creme color along with a leaf at the bottom. Buy this product at the best deal from the Mailbox and Sign Solutions.
CBU 12 Door -Decorative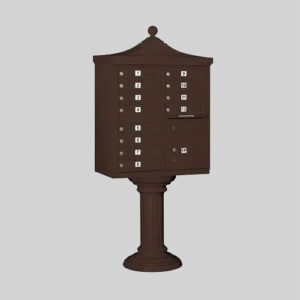 CBU 12 Door Decorative Community Mailbox is perfect for serving the requirements of the 12 doors. Besides, it is made with 100% powder-coated aluminum. You can pick a good size and get the installation or repair service done with us. Buy now at affordable prices. 
CBU 8 Door- Standard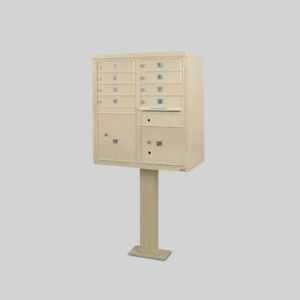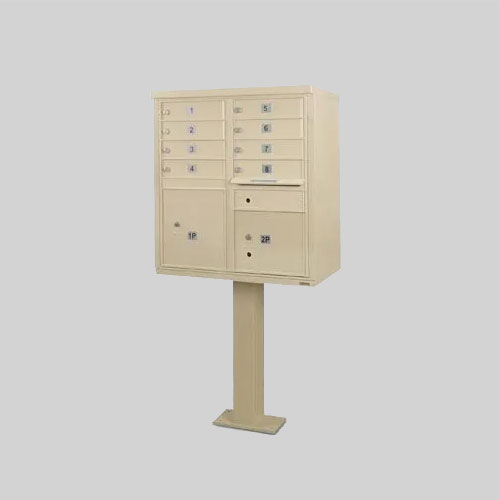 CBU 8 Door Standard Community Standard Mailbox is the most desirable product that is useful to serve community purposes. This is enough to benefit you as its eight doors are available with a long stand. Buy now this powder-coated aluminum available at the best price to buy. 
Mailboxes and Sign Solutions are known for testing their products rigorously to ensure the safety and highest quality mailboxes to earn the trust of our clients. We don't believe in one-time selling and survive by continuously improving our services. When you need to update your mailbox or secure residential mailbox, visit our website for affordable products and services.