When it comes to picking an address plaque that is easy and clear to read and made of high-quality and durable material, Corian is undoubtedly hard to beat.

Corian address plaques

come with precision-cut lettering and a smooth and flawless finish, making them even more fantastic to place outdoors.
Also, these Corian address boards are easy to install on any exterior surface and suitable for all premises. This address plaque will help lighten up your façade while providing a practical purpose.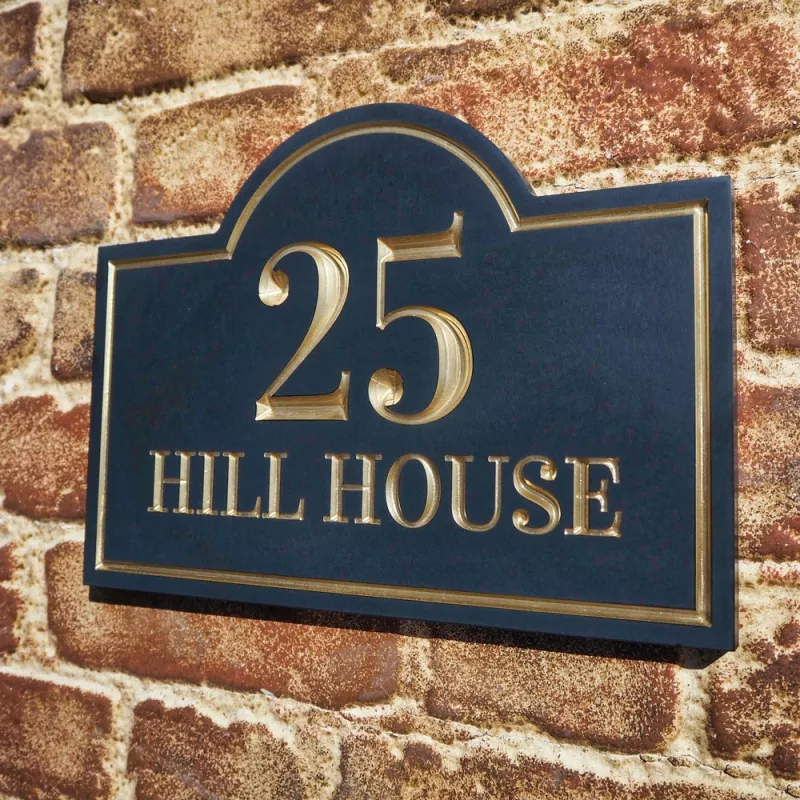 Why Choose Corian?
Corian is a solid surface material created from acrylic and minerals that make a distinct, tough finish lasting a lifetime. Because of its high-quality material and toughness, it is an ideal address board to place outdoors. Other than that, Corian comprises a waterproof, non-permeable surface and a non-porous surface to prevent staining of material and dirt penetration.
And with its resilient quality, it won't be easy to scratch or chip it. In addition, it can preserve its shiny, original finish for years. So, once this address plaque is placed, you can clean it easily using regular household cleaners.
Best Corian Address Plaques
As dozens of Corian address plaques are available in different shapes, sizes, designs, and shades, let's discuss the most popular ones separately so you can make the correct choice for your outdoors.
Address Plaque 4×10 Corian Rectangle
This Corian address plaque has a rectangular shape with a size of 4×10. In addition, it is made of high-quality material and is available in solid black color. Furthermore, the material and color used in this address plaque are durable. Also, it is reasonably priced for consumers.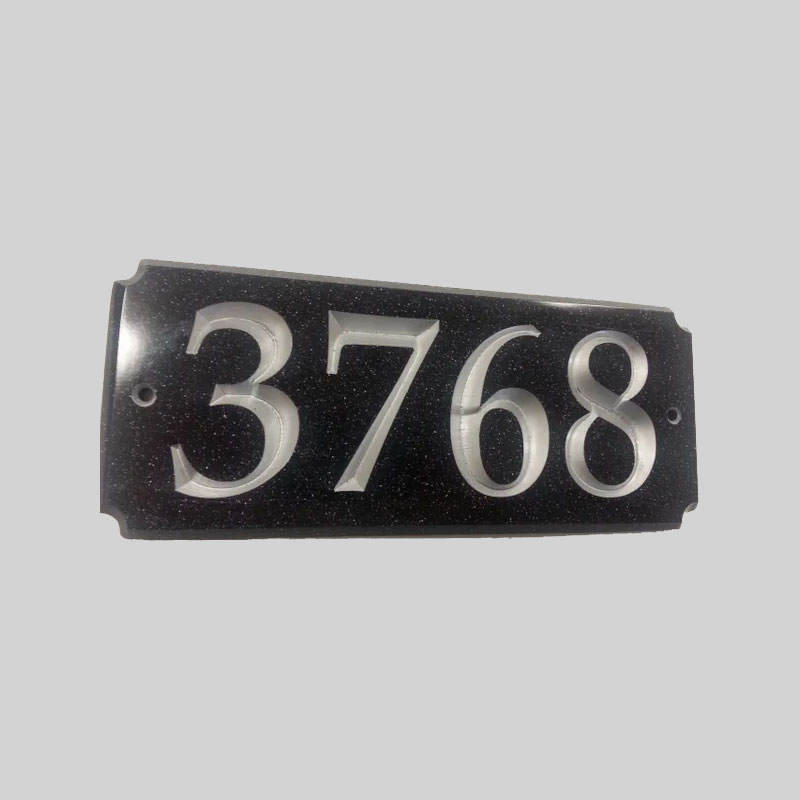 Shape

 

Rectangle

Size

4X10

Price

$75.00
Address Plaque 5 X 13 Corian Vertical Fountain
This custom Corian address plaque has a shape of a vertical fountain with a size of 5 X 13. And it comes with a super quality material and is reasonably priced. In addition, this vertical address plaque looks classic and beautiful and is suitable for hanging outside the door.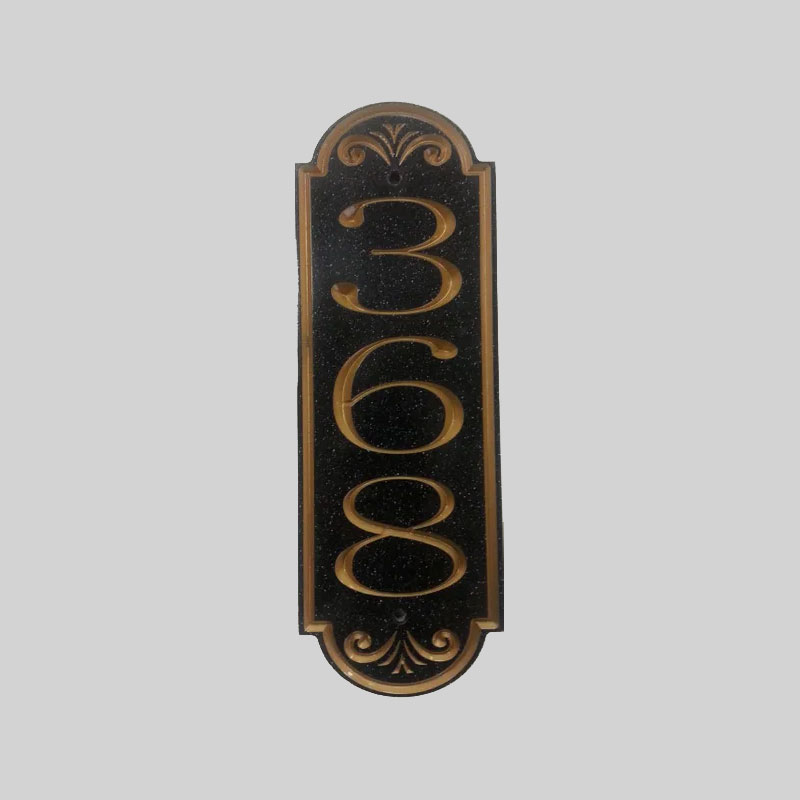 Shape

 

Vertical Fountain

Size

5×10

Price

$75.00
Address Plaque 7 X 10 Corian Fountain
This Corian address plaque has a fountain shape with a size of 7X10. And the attractive pattern on the address plaque is the last pin to nail. Furthermore, this Corian address plaque is made of supreme-quality metal and spacious enough to place accurate information on the board.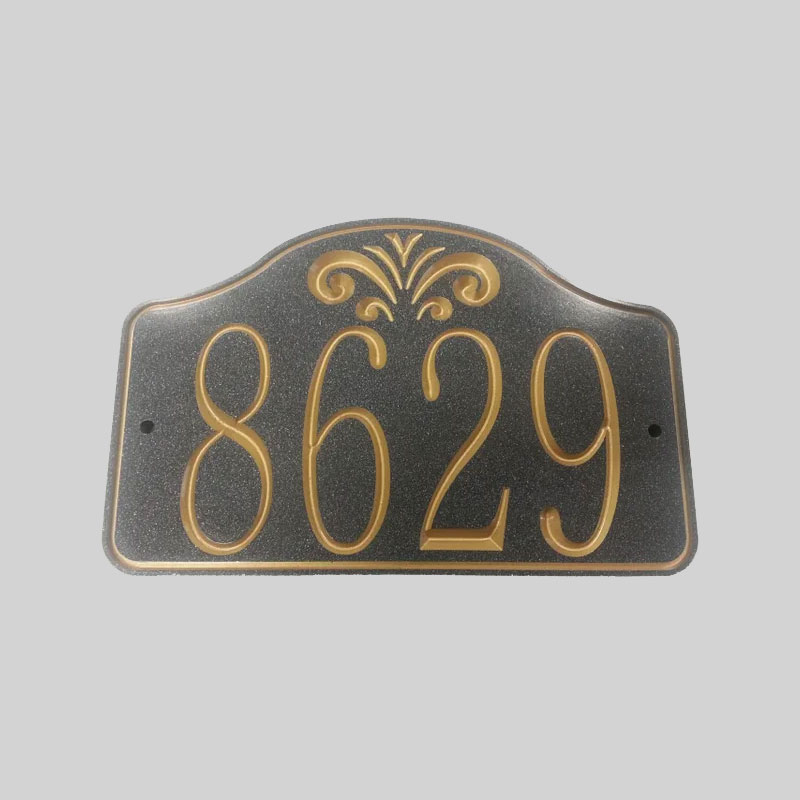 Shape

 

Fountain

Size

7X10

Price

$75.00
Address Plaque 7×16 Corian Horizontal Fountain
This Corian address plaque is available as a horizontal fountain with a dimension of 7X10. And it is one of the famous Corian address plaques and is very affordable. Moreover, it is made of strong, durable material that gives its horizontal pattern a better load.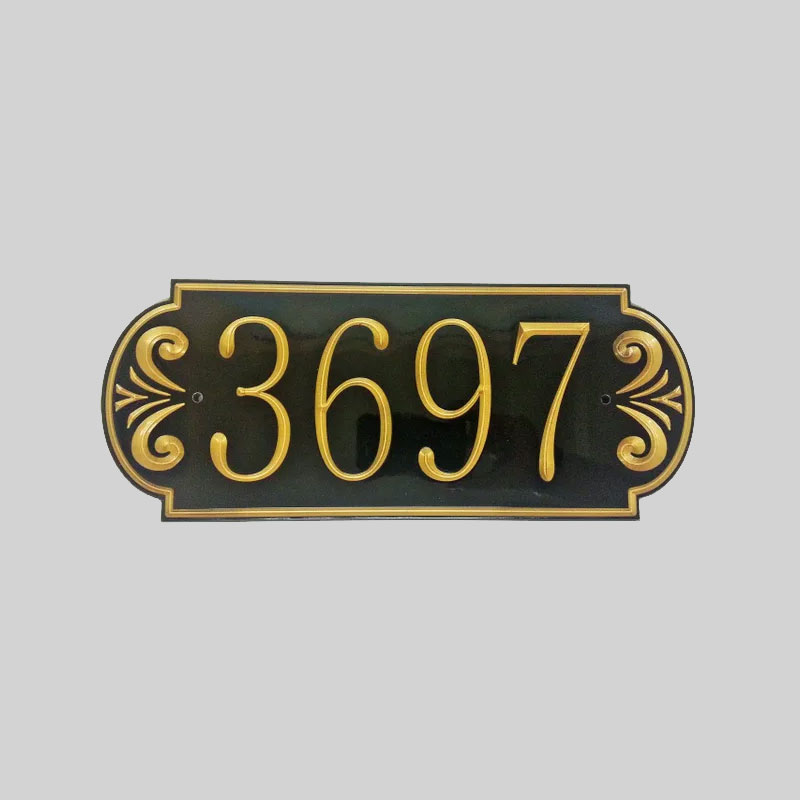 Shape

 

Horizontal Fountain

Size

7×16 

Price

$75.00
Address Plaque 8 X 13 Corian Ivy Oval
The 8 X 13 Corian ivy oval address plaque is an attractive leaf-pattern board made of qualitative material and has the best pricing. In addition, this address plaque design looks elegant at your house's entrance.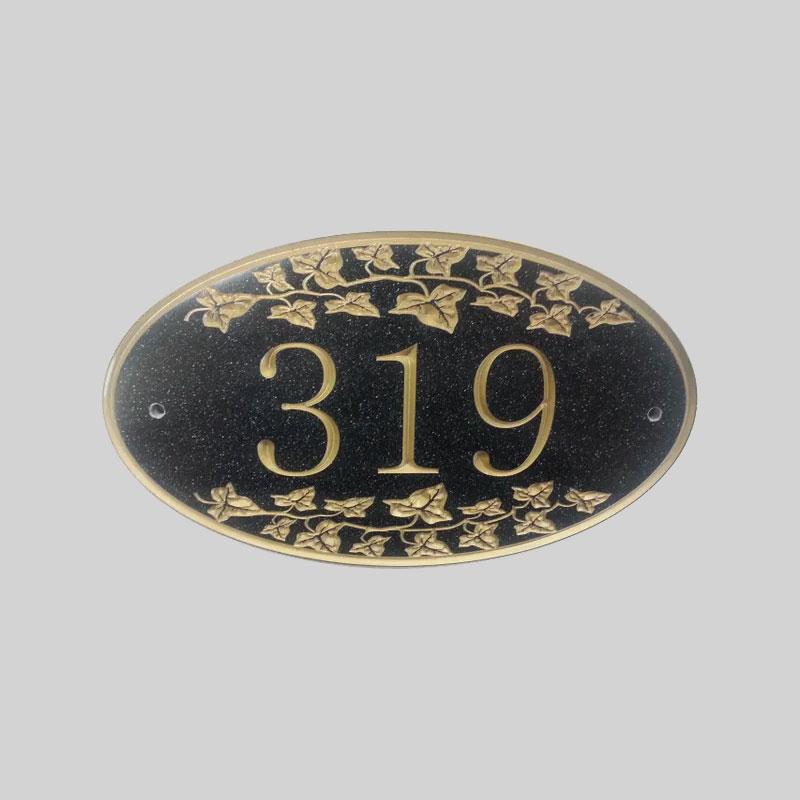 Shape

 

Oval

Size

8×13

Price

$95.00
Address Plaque 8 X 16 Corian Ornate
This beautiful Corian address plaque comes in a curvy and Ornate-shaped design with a dimension of 8 X 16. In addition, you will get this super unique design at a reasonable price to locate your home's name & number at the center.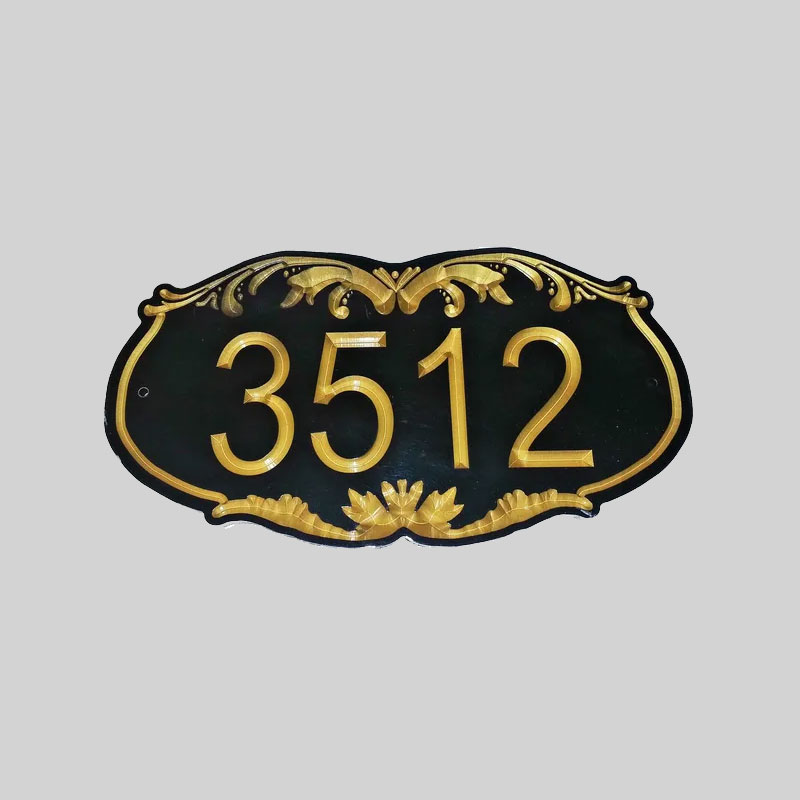 Shape

 

Ornate

Size

8×16

Price

$95.00
Address Plaque 9 X 15 Corian Rochelle
There are plenty of designs available in the category of address plaques. However, purchasing Corian Rochelle is best when you are seeking a worthy buy. Hence, this address plaque is made of qualitative material and has a reasonable price.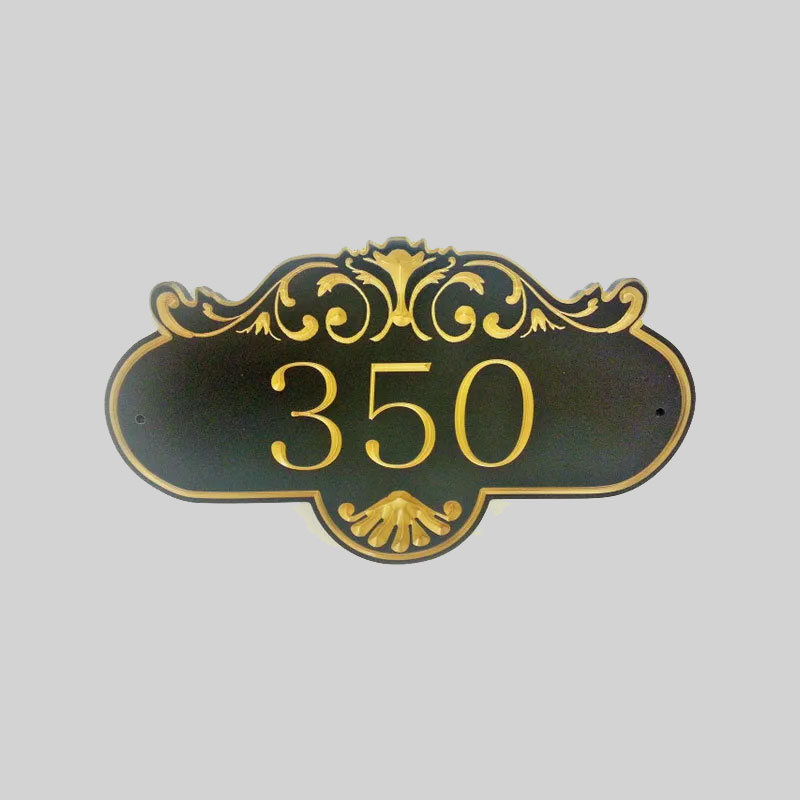 Shape

 

Rochelle

Size

9×15

Price

$125.00
Customize Your Own Corian Address Plaque
Here at Mailbox & Sign Solutions, you can customize your Corian address plaque using tools such as traditional, modern, bold, script, or fun font based on what matches your home. However, one should take enough time and cross-check your building name before proceeding with the customization.
Conclusion
With distinct, recessed lettering and an impressive, hand-painted coating, Corian house signs are a simple but elegant way to appeal to your premises and offer an inviting property. 
Exclusive and modern, your Corian address sign will be placed on multiple surfaces, including textured wall coatings, brickwork, and timber. As such, it can be mounted on house exteriors, outbuildings, and business addresses, where clear and visible details are a must. And also, the Corian address board has a complete set of screws, wall plugs, and screws that covers for a fast and easy setup.
Mailbox & Sign Solutions provides high-quality Corian Address Plaque for residential and commercial buildings. Apart from address plaques, we also have a good collection of auxiliaries such as mailboxes, custom street signs, decorative signposts, and wayfinding signage. Buy our qualitative and long-lasting amenities by visiting our website. And for related queries, dial us at 407-366-6565 and [email protected]. 
Frequently Asked Questions