In today's world of Electronic mail, some still prefer a physical mailbox for getting mail or to add it as home decor. But because of the rain or sleet today or tomorrow, the mailbox post can get damaged. So if your mailbox has faced some damage, it's time to take the mailbox post repair service to fix it.
Mailbox And Sign Solutions provide the perfect assistance you seek for repairing damaged mailboxes. Our services match the market standards, and we ensure these services remain affordable to the users.
So, let's explore the reasons to get a mailbox repair service and find out how professional help could help you better than the independent handyman.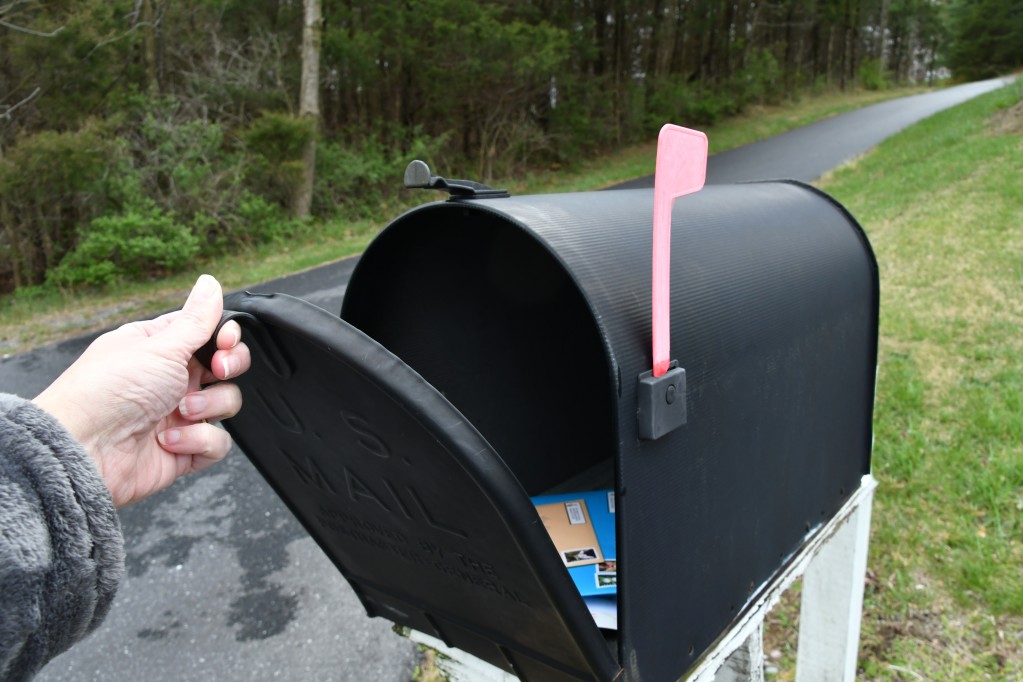 Reasons To Repair Your Mailbox
As we are so into the digital world for our mail and stuff, we do not give such priority to our physical mailbox. Therefore, when our mailbox gets broken or damaged, we place its repair requirement below our priority list. 
However, know that the damaged mailbox can quickly become a hassle if it doesn't get attention. It will not only create problems for you but also for the delivery man. And if you won't repair the mailbox, it might get unserviceable, and later you have to face tons of unopened notices, letters, and past-due bills. 
So let's see the problems that can occur with your mailbox. And also, why do you require repair services to fix them?
Suppose your mailbox has broken or damaged and is swaying with a post's thread or having other problems like a damaged latch. This damage can be either from weather elements, pests, or corrosion over time. 
In that case, there is a need for a professional for repair services. They can repair damaged latches or hinges, help to secure the mailbox to the wall or its post, and fix other parts of the whole box.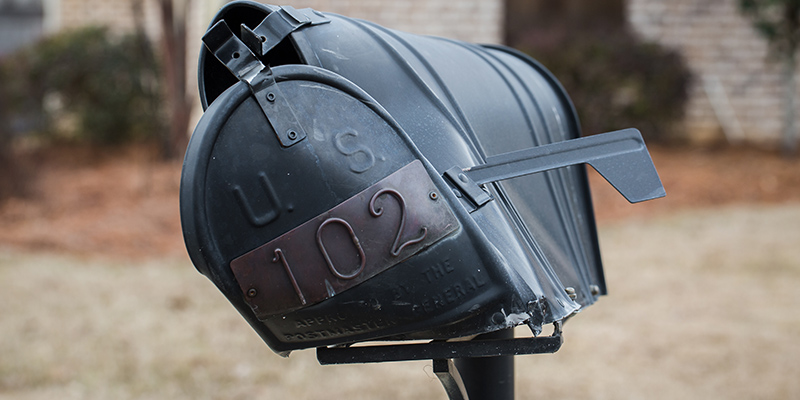 Rusted And Rotten Mailbox
The wall-mounted mailboxes stay safe from outer exposure to moisture, pest affliction, and many other issues, as you will find them under or near the porch. But the Curbside Box faces more damage as it places outside where it has straight contact with rain or snow, leading to rust, wood rot, and corrosion. 
In such situations, calling out professionals will help you fix it. As the rotten wood of the mailbox can't restore the way it was, professionals replace it with waterproof green-treated wood. 
But suppose the mailbox has several minor patches. In that case, the repair professionals will remove the rotten wood parts and furnish them with wood filler. After filling them, they paint over them to hide the repair done earlier.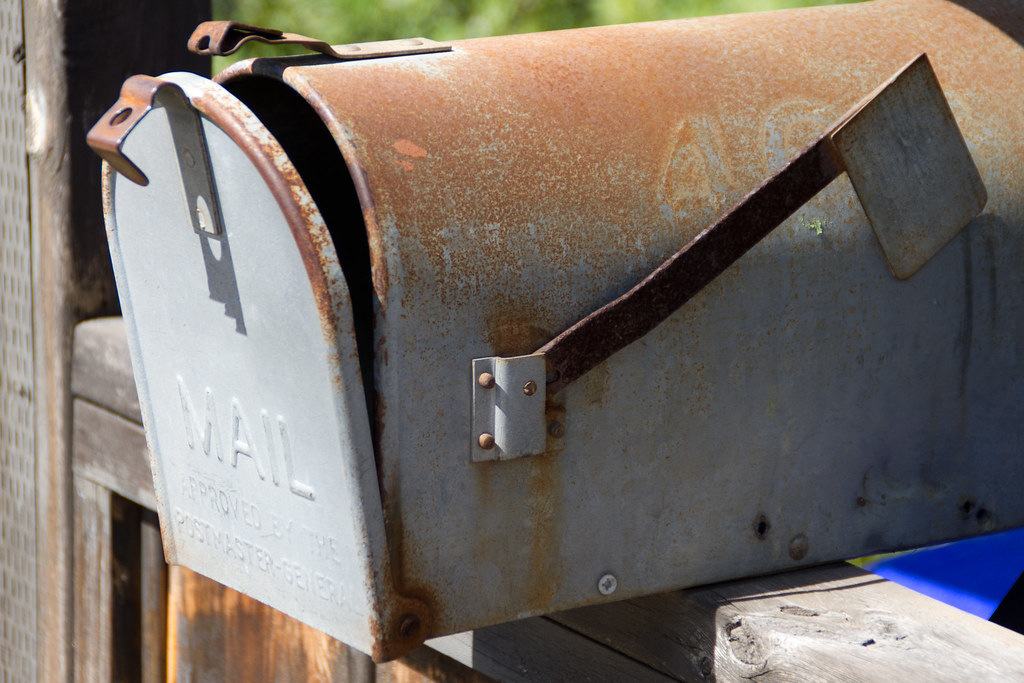 Sometimes, the hinges of your mailbox get rusted, or latches get tough to operate. It causes inconvenience while opening or closing the mailbox. In this situation, your delivery man has to face this difficulty on a daily basis. 
This everyday struggle could make him feel tired, and he could return without doing delivery. In this situation, a professional repair service could assist you in avoiding this inconvenience in the future. 
Our professional repair team performs basic repairs or maintenance to your mailbox to fix the issue. But if the state of the mailbox is severe, the mailbox will get replaced with the new one.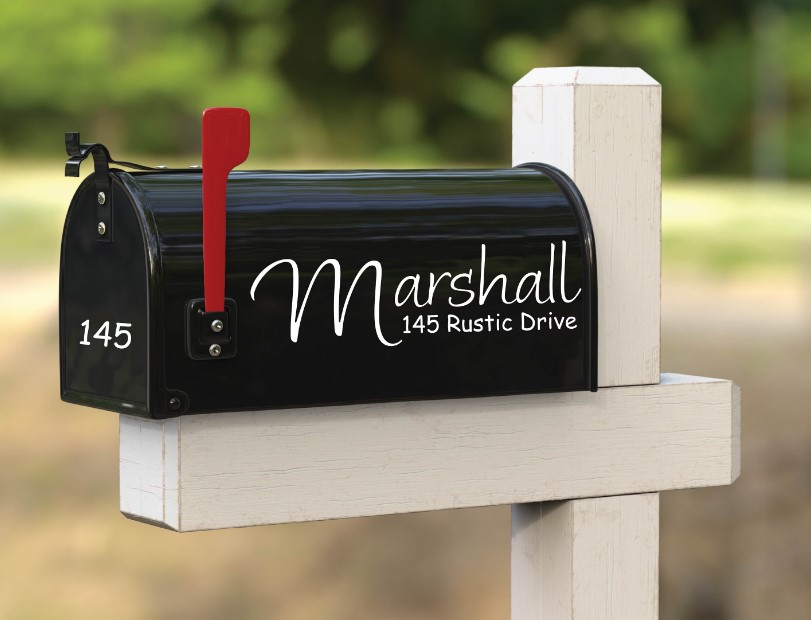 One of the primary reasons why the mail carrier returns to the post office without delivering your goods is "the faded or the missing address." The mentioned address in the mailbox must be visible and readable. And if the address is not so clear, then your carrier might not be able to reach the exact location. 
So, if you are dealing with this issue, it's time to call repair professionals. They will help you re-attach the metal number or repaint your address for more clarity.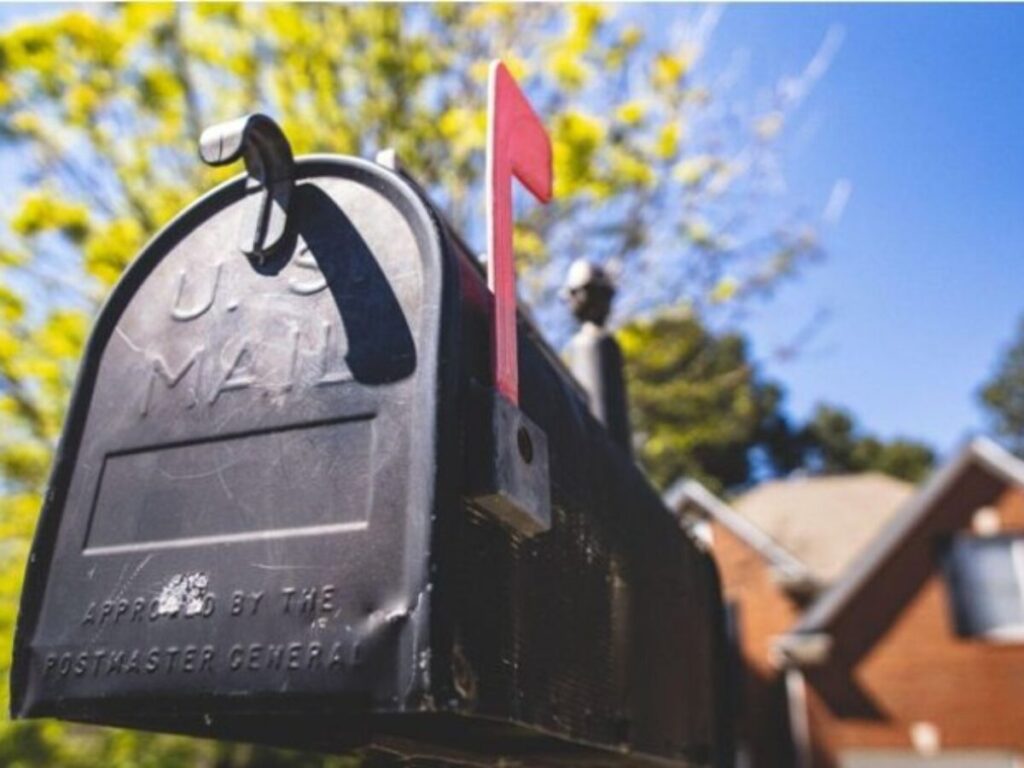 Importance Of Mailbox Repair
Knowing what problems your mailbox can face, it is imperative that you will need a professional who can do the job correctly. You can always call Mailbox & Sign Solutions to get a satisfactory service. 
However, repairing your mailbox isn't limited to making it work only. There is a high importance to why you need a well-working mailbox. So, check out the following points to understand the importance of Mailbox Repair.
Read More:- How To Refurbish Mailbox At Home For An Elevated Curb Appeal?
Prevent Mail Theft
The mailbox repair will prevent mail theft because a thief can easily break into the box and steal your essential mail if damaged. And by repairing it, you can stop this from happening.
Enhance Curb Appeal
The repair of the mailbox also helps to enhance the curb appeal. If your house is on sale and you have a damaged mailbox, it can send back the possible buyers as it reduces the home's beauty. Hence, getting the mailbox repair service can give your place a consistently appealing look.
Help To Save Money
The timely restoration of the mailbox can save a lot of bucks. If you delay the mailbox repair services, there is a possibility you might have to replace the whole mailbox with a new one. It would cost you comparatively more.
Why Take a Professional Mailbox Repair Service?
Sometimes when we think we are free, we start repairing household stuff to save some bucks. But in the case of mailbox repair, if you think of fixing it by yourself using a standard toolbox or with the help of a YouTube tutorial, things might go wrong. 
Furthermore, it can end up spoiling your goods in the future. So it is vital to take professional service for mailbox repair. Let's read the perks of hiring professionals for a better understanding.
Authorization
The professionals are always certified and licensed in their respective fields. That is why hiring professionals for mailbox repair gives people a sign of satisfaction rather than trusting someone with no license.
Experience And Expertise
The independent handymen have experience handling mailboxes, but their experience is nothing in comparison to the expertise of repair specialists. Also, the professional has experience in maintaining and repairing various models of Mailboxes. At the same time, the non-verified can only deal with a few of them.
Parts and Pieces
The Mailbox Repair professionals have deep knowledge of every part of the mailbox and every tool needed for its repair. So if sometimes the damaged parts of your mailbox require restoration or replacement, an expert could suggest the best ones that match it. 
On the other hand, an independent handyman might not have all the related parts of the mailbox, so he can ask to replace the whole mailbox with the new one.
What Is The Cost Of Mailbox Repairing Service?
It is difficult to tell the repair cost of a mailbox as various factors influence the price. These essential factors include:
Condition of the mailbox

Parts that will get replaced

The company you are hiring for your requirement. 
If you are hiring professionals, the average mailbox repair cost is about $285. Also, it can cost you a bit low if you call independent handymen, as they are not verified.
Why Mailbox & Sign Solutions?
It is essential to overlook your mailbox's condition more often. And if you find any issue with your box, do as best as possible. Don't wait too long and give instant professional repair service to fix it.
Consider Mailbox And Sign Solutions for your mailbox repair needs, as we are one of the leading companies providing mailbox services. Our mailbox repair services include the following:
Mailbox Door Repair
The door is the central part of the whole mailbox. If the door of the box gets jammed or broken, it needs to be repaired on time, as a delay in repair can cause risk to your mail and stuff. So to get it fixed, use our Mailbox door repair service. 
Mailbox Flag Repair
A mailbox flag is a sign of outgoing mail for a postal carrier. If the flag is waved, the carrier picks up all outgoing mail while stopping by. A damaged flag can delay the procedure, so we fix it under our mailbox flag repair service.
Mailbox Lock Repair
A lock is a crucial component of the mailbox to protect the delivered goods. A damaged or jammed latch can become a severe issue for safety purposes. That is why it would help you to take a mailbox lock repair service. 
Mailbox Parts Repair
Our whole team has expertise in repairing mailboxes, and they can fix almost every part of your mailbox. 
For the best mailbox post repair service, contact us at 407-366-6565 or [email protected].  
Frequently Asked Questions