Physical mailboxes are still prevalent even in this age of technology, where emails are usually the tool people use. Improved internet services are also a big factor in the increased usage of emails and text messages. However, there are still people who like to write letters and send them through physical mail.
The postal service in the US is also a significant existence, where the reports say that there is still a large portion of the population that has mailboxes. Apart from receiving mail, they also add to the aesthetics of your house. While it certainly adds value to your house, it is also very easy to forget them, which can lead to unwanted damage.
A good way to protect your mailbox is by the use of post caps. They can come in very handy when it comes to the protection of your mailbox. Now, you may be thinking that why does your mailbox need protection and from what. We will provide you with all the answers that may have crept into your mind.
Why Does A Mailbox Need Protection?
There are several reasons for protecting your mailbox. One obvious reason is that it receives your mail. Another reason is that it adds to the aesthetics of your house, and a poor-looking mailbox can certainly give bad first impressions. However, it doesn't just receive your mail but also protects it from outside harm, which can be in the form of theft or bad weather, especially rainy. They also provide protection from wildlife or birds and, in turn, save you from cleaning the mess that they might have caused. The absence of a mailbox can certainly make things difficult for you.
How Are Mailbox Post Caps Useful?
While there are many ways to make a mailbox secure and make it last longer, a mailbox post cap can only add up to that by providing protection from many factors that can cause damage to the mailbox stand, which is ultimately the support of a mailbox. Without proper support, a mailbox cannot serve its purpose and will become useless.
So, if you do not want your mailbox to wither away with the weather and want it to add to the beauty of your house, then do secure it with mailbox post caps. They come in various sizes, but 4*4 inches and 6*6 inches are the most common among them.
Types Of Post Caps
Post caps are available in various materials, and it is up to you to decide which material post cap you want to use. The cost can vary based on the material of the post cap and the size that you ask for. As I already mentioned, there are some common sizes of 4*4 and 6*6 inches, but there can also be other custom sizes as per your requirements.
These are the different types of post caps:
Wooden
Wood might be the most commonly used material in making post caps. They don't just look good but are also easy to install and durable. Lumber or cedar is the most commonly used wood type used to make post caps.
You should always prefer wooden post caps with good-quality exterior finishing. It improves functionality as well and makes them even more durable.
Metallic
Metallic post caps are also a good option and are more durable. These provide value for your money and add a modern touch to your post caps. They are also available in various sizes and finishes. They are usually made with materials such as copper, aluminium, and galvanised steel and can be in many colours providing you with a wide variety.
Glass
Not a widely used material, but glass is a good option for those who are looking to add aesthetics to their house and is quite durable. The glass used to make post caps is usually very thick and thus effective in protecting from damage due to excessive exposure to weather. These post caps are also easy to install.
Solar
Solar post caps are coming out as a new innovation in this industry. The one great thing about solar post caps is that they provide the option of lighting, which can be convenient because of the utility. They are designed in a way that they can use solar energy to convert into lighting, which might be obvious from the name.
The one downside they can have is their dependency on sunlight. Seasonal changes can also affect the availability of light. Apart from that, they are a really handy option to choose from.
Also Read:- Mailbox Post Repair Service Near Me: Mailbox & Sign Solutions
Where To Buy Post Caps For Your Mailbox?
There are plenty of online stores and shops where you can find mailbox post caps. Mailbox Solutions has also been in this industry, providing repairs and parts related to mailboxes, and there are many other services as well. You can get post caps at very reasonable prices. Here is an overview of the post caps that we offer.
Finial Post Cap-C1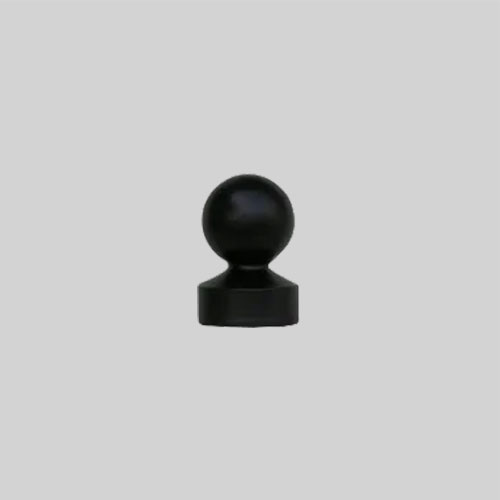 If you are looking for a simpler option that also looks attractive, then Finial Post Cap-C1 is a great choice for you. It has a smooth and round shape that gives it a more traditional aesthetic.
Finial Post Cap-C2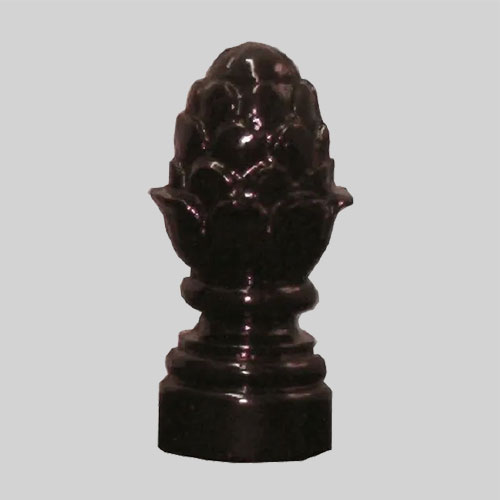 Finial Post Cap-C2 is a versatile choice as it doesn't just enhance the appearance of a mailbox but also provides protection from the weather. It is good for first impressions and adding value to your mailbox and, ultimately, your home.
Finial Post Cap-C3


This category of post cap is made from a die-cast, high-density of aluminium alloy. It even has utility against the harshest of weather conditions. It is a convenient option for those who are looking for high durability.
Finial Post Cap-C4
Finial Post Cap-C4 is the best choice for those who are looking to add attractiveness to their mailbox. It has a refined touch that sets it apart from an aesthetic point of view.
Conclusion
Your mailbox is an extension of your house, and taking care of it is also important for the reasons mentioned above. It is an integral part of your house that you should not overlook. Post caps are a way to ensure that your mailbox can last long. It also keeps it safe from the mess of animals, birds, and harsh weather.
Apart from the available products, we can also take customised orders based on your preferences. You can also leave the installation to us as our installation service tends to your needs. If you still have doubts, then you can contact us at 407-366-6565 or send us a mail at [email protected].