Florida's #1 provider of mailboxes and signage
Professional Mailbox Installer Near You
Mailbox & Sign Solutions is a leading manufacturer of mailboxes and custom street signs in Florida. We provide our clients a one-stop solution for all their mailbox and custom street sign related needs. Whether you need a street sign manufactured according to your needs or you are looking for mailbox installers, address plaques, custom mailboxes, custom signs, installation or repair services, we have got them all covered for you.
We treat our beautiful mailbox and street sign products as pieces of art, and art cannot be completed without creativity. Our expert creative mailbox designers craft every project as they are creating a piece of art that will catch people's eyes for years to come.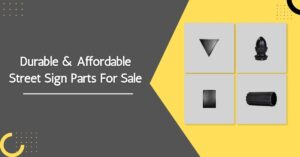 You might have noticed a Sign named " Parking" under Hospitals or other Buildings, but you know what this sign...
Read More