The first impression is the last impression, or a book is judged by its cover. You must have heard these at least once in your life. This explains why a custom sign for business is necessary as it creates the first impression in the prospective customer's mind. Besides, this can turn your business upside down or leave an indelible mark in the customers' minds and help them to deal with you when they have to choose from the available options. 
Reasons To Invest In A Good Custom Sign
Now that you have realized why you need a captivating custom sign. Thus, these are other advantages of the custom sign that you need to understand to reap all the benefits:
Sale
No one can argue that profit is directly proportional to sales. The more, the merrier. A custom sign is essential to grab the people's attention or connect with them, so sale signs are the most convenient method to allure the crowd. These deals make the buyers obligated to buy or check the product and provide great motivation to purchase things. 
Sale signs that can be compelling for the people are "locally made" or "made in Florida" to appeal emotionally. For this purpose, you can choose to sell custom signs in the form of different colors, sizes, and styles. Thus, grab this opportunity to enhance your profits by picking the most stylish one.
Wayfinding
Every small business or retail store requires custom signs to inform about their services in order to reach numerous people. Generally, these signs are used to provide the direction to enhance the customers' experiences. 
Undoubtedly, information signs are preferred because they offer information just like in-person interactions, as they are known for efficiently providing the details. Therefore, this is necessary to generate positive feedback for your company as buyers can reach you effortlessly. 
Educate
A custom business sign is equally helpful in educating the people about your latest services besides why one should prefer you over others. Thus, signs explain the value of the services or products to your customers. With these custom signs, buyers can get all the information that they should be aware of without asking the sellers, plus this saves trouble for the salesperson. 
This goes without saying that it provides a great experience to the users, which in return increases the sales. 
How To Customize Your Business Sign
Before designing the custom sign for your business, you should include these factors:
Size, design, color, or ability to hold the attention

How far and long( by illuminating the lights in the dark) do you want to be visible with the sign 

How many people do you want to target with the sign 
Every business desires to stand out from the crowd, therefore, we need a custom sign that can represent your business and the mission to resonate with the people. In short, you are able to tell about your brand, location, and whom you are targeting. For higher visibility, you need to customize your custom signs. Note these tips to modify your custom sign:
Color
Color represents your brand value and is also considered an important aspect of recognizing your brand as people associate brands with colors. It is absolutely necessary to pick the right color for readability. Otherwise, passerby can't be able to read the sign if they choose a dark color or dark font. 
Another factor is that color affects luminance when it comes to visibility. Different colors reflect the different amounts of light in the sunlight. This implies letters will seem brighter if they are reflecting more light. 
Materials
Depending on the requirement and location, you have various options to include when it comes to materials like natural metal, wood, illumination. While deciding, you can take environmental factors such as snow, rain, wind, and heat into account. Keep these factors in mind for the best appearance and longevity for desirable signs.  
Content
Surely, you need the logo and name of the business on the custom sign beside the message to promote your business. Thus, a passerby can read your sign with the help of graphics and visuals. 
Location
You might lose potential earnings if your sign isn't visible. For greater visibility, it is essential to place the sign at the right location so that people can notice it while traveling. 
Sign Type
First, it is important to understand the purpose and the location as it will help it decide the right custom sign for your company. Based on that, you can select a design such as a pylon, monument, messaging boards, LED illuminated signs, wayfinding or wall mount cabinets, and plaques. 
How To Select Custom Sign Company
These are the factors you should be considered when deciding about the custom sign company for your business needs:
Product Quality
Definitely, when you are making an investment for the foreseeable future, you need to ask for a supreme quality product. So earnestly, you need to invest in the premier quality custom sign. Moreover, buying an inferior quality product is of no use because it can reduce your value in the market. 
Consider Their Services
Today's market is very competitive in order to survive, companies are offering various services to buyers with their incredible products at a reasonable price. Also, if the services aren't up to the mark, customers will not recommend your business to their families, friends, or even neighbor due to your poor services. 
Type Of Signs
Ensure you choose the right custom sign company that can offer you a sign according to your requirements suitable for your product. Nowadays, we have a wide range of available facilities like storefront signs, pylons, monuments, development, construction signs, channel letters, and so on. 
Check The Online Reviews
You can consider the online reviews where previous buyers shared their personal experiences and connect them if you have any doubt about the custom signs. You can find out how much an organization holds responsible for their products and what kind of bond they share with their buyers besides how they treat them. 
Cost-Effective
A custom sign is one type of advertisement and acts as a salesperson for your brand without a salary. In addition to this, the return on investment on a sign is worth it, so you should give a maximum value to your sign whenever you consider purchasing a sign. 
If you are looking for the top-ranking custom signage company for your business, you can approach Mailbox & Sign Solutions for their premier services. We have the expertise to provide you with the best signage solutions. Here, you can check our latest custom sign products:
Custom Bench Sign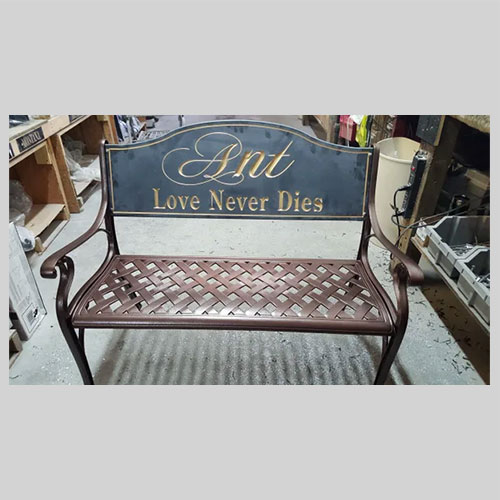 Do you want a custom sign for your bench? You can approach us; we offer the best custom bench signs and modify them based on your requirements. You can contact us to order immediately.
Custom Sign- Acrylic Seed Of Life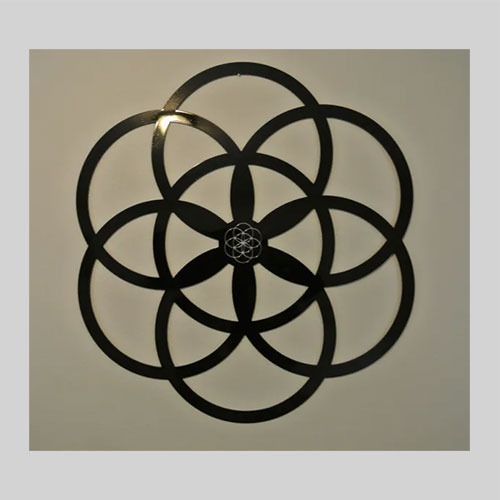 Custom Acrylic Seed Of Life is preferred by many for its elegant looks. It is made of excellent material to stand the test of time. These signs are gaining popularity today because of their simple yet fantastic looks. You can reach us to buy now at the best deal. 
Custom Sign-Magic Village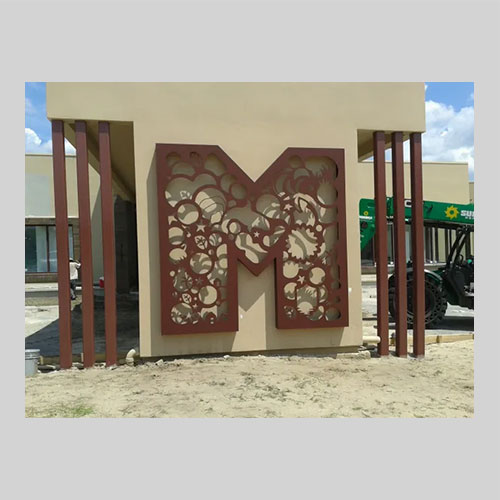 Custom Sign-Magic Village is an ideal choice for inside or outside your business, home, bar or, anywhere you desire. This is manufactured from heavy-duty material with a durable weather-resistant powder-coated finish. We offer customized services to fit your business requirements. You can buy now from Mailbox & Signage Solutions at a reasonable price. 
Custom Signs- Mini Monument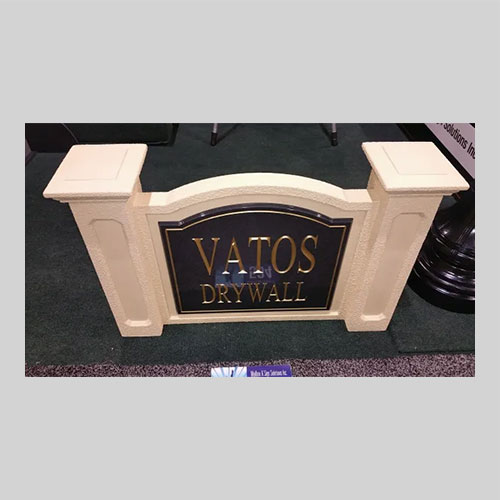 Mini Monument Custom Sign is best to hold the visitors' attention. We provide this product in various styles and shapes to suit your business. Visit our website to buy now. 
You can also see our other custom signs such as custom signs- branding logos, custom signs- routed Corian plaques, and custom acrylic business sign on our website, Mailbox & Sign Solutions.
Mailbox & Sign Solutions is a notable manufacturer of mailboxes and custom street signs in Florida. We offer customized services for mailbox installation, address plaques, and repair services for the comfort of our customers. Check our website, Mailbox & Sign Solutions, to know more about our affordable services.