If you commute regularly, you are undoubtedly aware of the presence of street signs along your route. Street signs are used to alert and guide drivers and help control traffic flow among automobiles, pedestrians, motorbikes, bicycles, and others who use the streets. 
The purpose of all road street signs, construction signs, and parking lot signs is to deliver a clear yet basic message. The signs should always be large enough to be noticed and set so that vehicles have ample time to respond to the command. Traffic and street signs employ the same designs, colors, and symbols to keep a consistent message.
You all must have been made aware of different street signs; however, let us find some of the prominent types of street signs. 
Regulatory Signs
Stop signs, yield signs, one-way signs, speed limits, No U-Turn, One-Way, No Parking, and Road Closed signs are examples of regulatory signs. They control traffic flow and speed, as well as parking.
Warning Signs
The warning signs are usually in the shape of a diamond and are bright yellow. Drivers should be aware of merging traffic, railroad and bicycle crossings, and traffic lights ahead.
Signs for Pedestrians and Bicyclists
These sorts of traffic signage show pedestrian crosswalks and where bike lanes begin and terminate on significant highways.
Signs for Motorist Services and Recreation
Campgrounds, hiking trails, picnic places, gas stations, emergency services, and rest zones are all indicated by these signs.
School Signs
School signs alert vehicles to the presence of a school, advising them to reduce their speeds and keep an eye out for children and pedestrians.
Benefits Of Street Signs For A Safe Neighborhood
Neighborhoods and residential communities rely heavily on street address signs for both aesthetics and functionality. They are also known as entrance signage since they are placed at the entrance and provide vital information to residents and visitors. You'll get the following benefits if you use high-quality street signs like metal street signs in your neighborhood or community.
Collision Risks Are Reduced
Vehicle crashes can be reduced by using visually appealing street signs. Motorists unfamiliar with your neighborhood or community may struggle to discover it without street number signs. For example, a driver may stop in the middle of the road to check their GPS, resulting in a rear-end collision. Installing an attractive street sign might help to make a neighborhood or community safer. A driver will know your area or community as soon as they approach the entry sign.
Enhances Aesthetics
Of course, street name signs can help your neighborhood or community look better. Material, size, finish, and other customization options are all available for entrance signs. You can choose personalized street signs that reflect the style of your neighborhood or community rather than a generic entry sign. A high-quality street sign will produce a more coherent design that will improve the looks of your neighborhood or community once it is erected.
Informs And Educates Motorists
Motorists can be educated and informed about your neighborhood or community by using street signs. To discourage door-to-door sales, some property developers place "No Soliciting" in their entry sign. Other property developers use their street signs to offer a brief history of their neighborhood or community. Regardless, iconography and other visual components of your entry sign will be entirely under your control.
Defines The Boundaries Of Your Community Or Neighborhood
An entry sign will define the boundaries of your neighborhood or community. There's no mistaking where your ward or community begins with an entry sign. Motorists will recognize the entry sign as the boundary for your neighborhood or community when they see it.
Custom Street Signs
You would love to know that Mailbox and Sign Solutions has a wide range of custom street signs for you and your lovely neighborhood. Let us find some finest street signs. 
STREET SIGNS-(00) 30X30 CROSSWALK
There is a great demand for high-quality street signs manufactured of high-quality materials. These signs are made of aluminum and come in various reflective materials, including engineer-grade and high-intensity reflective. These crosswalks are size 30′′ x 30′′ and can be used to guide pedestrians. Visit the Mailbox and Sign Solutions to buy the product today.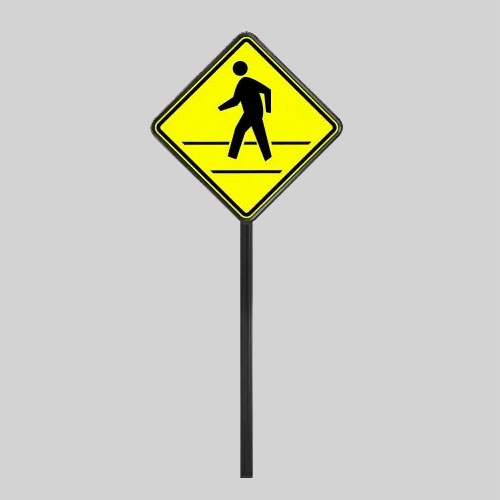 STREET SIGNS-(00)12X18 HANDICAP
The handicapped parking street sign is an essential street signboard that is offered at a reasonable price. The prominent area is the long pole with a board connected to it. You can purchase the product from us and receive installation and repair services as a benefit for doing so.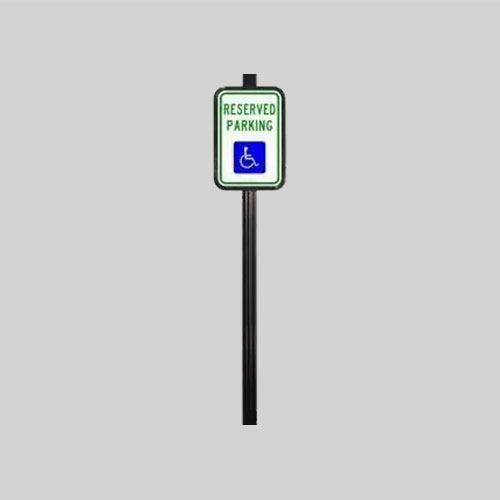 STREET SIGNS-(10) ARCANE DBL STREET W-30X30 STOP
The street sign with two blades is of exceptional quality and falls within the category of wise decisions. This item might be worth your money. It assists you in navigating the routes so that you may avoid any potential path troubles or dangers.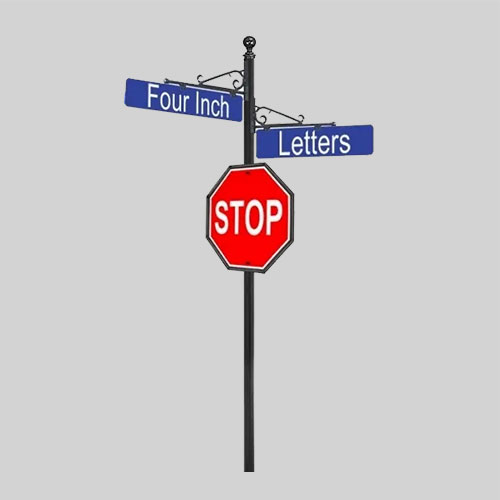 STREET SIGNS-(30) 24X30 25MPH
The best price for the speed limit street signboard may be found here. The best feature of the product is that it includes a longboard with a speed limit and a 24 x 30 cm sign that can be used to alert people to the need to slow down when the speed restriction is exceeded. Purchasing from us ensures you receive a high-quality product as well as installation and repair services.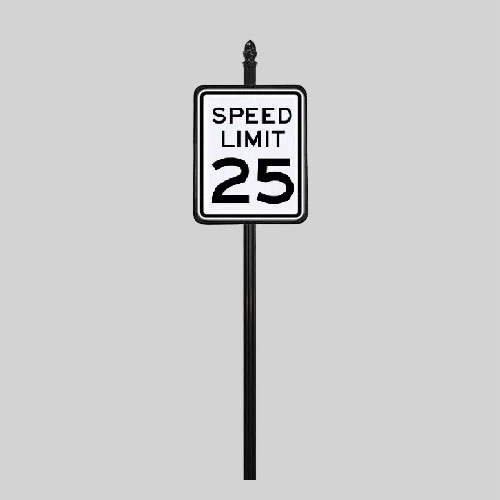 STREET SIGNS-(31) 12X18 CHILDREN AT PLAY
The STREET SIGNS-(31) 12X18 CHILDREN AT PLAY is regarded as the best and most sought-after product due to its superior quality. The cost of the street sign is well worth the money. A long pole and a backer frame make up the product. You can get the finest deal on this high-quality street sign.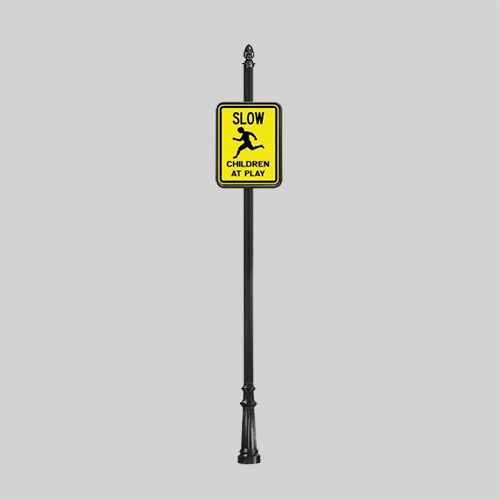 Don't forget to check more amazing street signs on the Mailbox & Sign Solutions website. We have a wide range of products such as color care, stand-off address plaques, community, and double mailboxes, post caps, brackets, wall mounts, and many more. We also provide installation and repair services.