Address plaques are primarily used for house numbering and we are sure you might have seen people installing a small board in front of their building walls; that board is a house address plaque. People use unique numbers in their address plaques to make it easier to locate a specific building. 
It is said that the house numbering system also existed in Pont Notre-Dame in Paris during the early 16th century. However, rather than being used for organization, the numbering was used to establish the distribution of property ownership in the city.
Do people often have multiple queries such as how large should my home address plague be? Where should I place the address plaque? Where can I find the best custom address plaque? Is plastic address plaque a good option? And many more. 
The first step is to figure out how big of a plaque you'll need. Smaller plaques are usually less expensive, but you don't want to go too small and end up with one that is difficult to see and hard to read from the road. It's also crucial not to go for a number address plaque that looks obnoxiously enormous once it's permanently attached to your house.
Most address plaques are put on the home's front wall, where they are most visible from the street. To find the best location, stand at the end of your front yard and seek a spot visible from both directions which are not covered by trees or other huge objects. People often install address plaques above or below the garage door or above the entrance door. Also, there are three types of plaques: wall plaques, lawn plaques, and hanging plaques. 
Moreover, the amount of information you include on the address plaque is determined by the size of the plaque and the information you wish to give. Most people often include house number, street name, and family name in address plagues. Remember that you want your house number to be visible and easy to see from the street, so don't overfill your address plaque with extraneous information. Up to three lines of text can be added to most full-size address plaques. However, as more lines of text are added, the font size of the remaining text has to be introduced to make room.
If you are going to buy an address plaque for house, you need to buy the best. That is why we have put together the list of the top address plaques that you will find on the Mailbox & Sign Solutions website. So let's get started. 
Address Plaque 4X10 CORIAN RECTANGLE
If you are looking for a black address plaque, this product can be a great option if you want to boost your house's curb appeal. The address plaque is made of the finest materials and can easily sustain every weather condition. Furthermore, the color will not fade away as long-lasting colors are used in it. The address plaque comes in the 4 x 10 Corian rectangle size and is priced at only $75 on the website.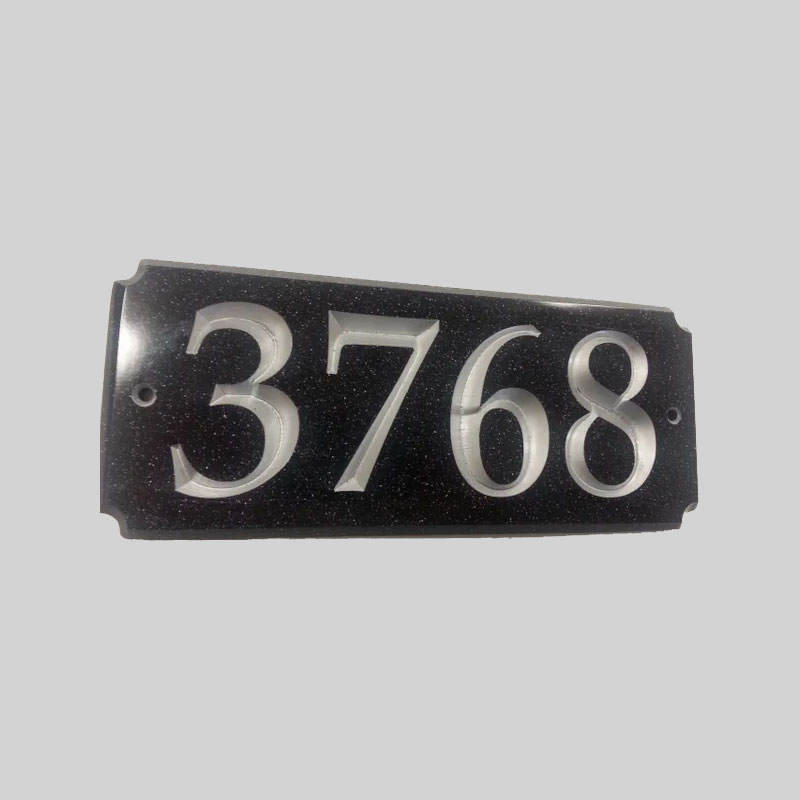 Address Plaque 5 X 13 CORIAN VERTICAL FOUNTAIN
Vertical address plagues are gaining popularity these days, and you can easily find people using them around your street. The address plaque made with a Corian design will look elegant and perfect if placed outside the door. It comes in the 5 x 13 Corian vertical size. Also, you won't find such good quality materials in this price range, and the product is priced at $75.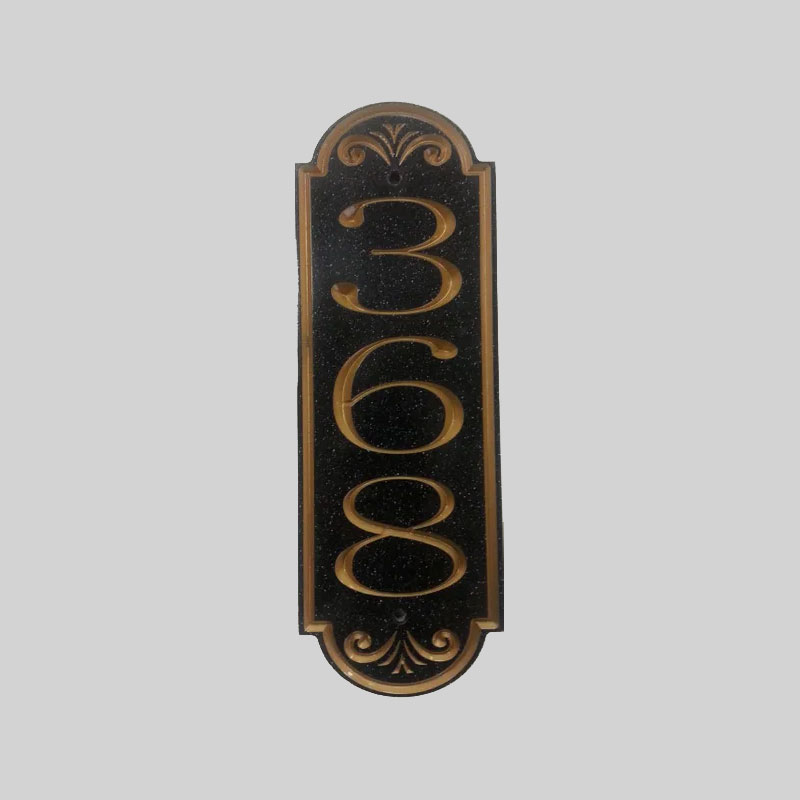 Address Plaque 6 X 12 PVC DECO
This classic product will be the finest address plaque for a mailbox or your house. The best part about this product is its fascinating black design and golden borders, making the address plaque more alluring. The PVC address plaque comes in 6 x 12 inches and is priced at $95 on the website.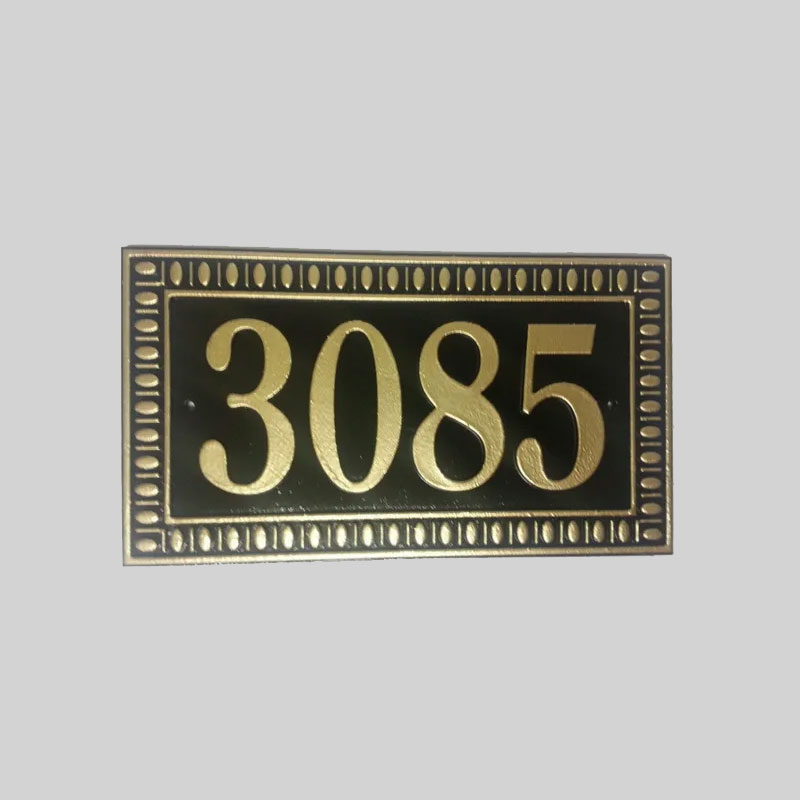 Address Plaque 7.5X15 PVC PALENCIA
Palencia is another design to consider for an address plaque that completes the aesthetic of your home. The simple black plaque, constructed of high-quality material, gives it a proper definition. The address plaque will surely give you a mansion-like look, just like Al Pacino had in Scarface. The product comes in 7.5 x 15 inches and is priced at only $95 on the website.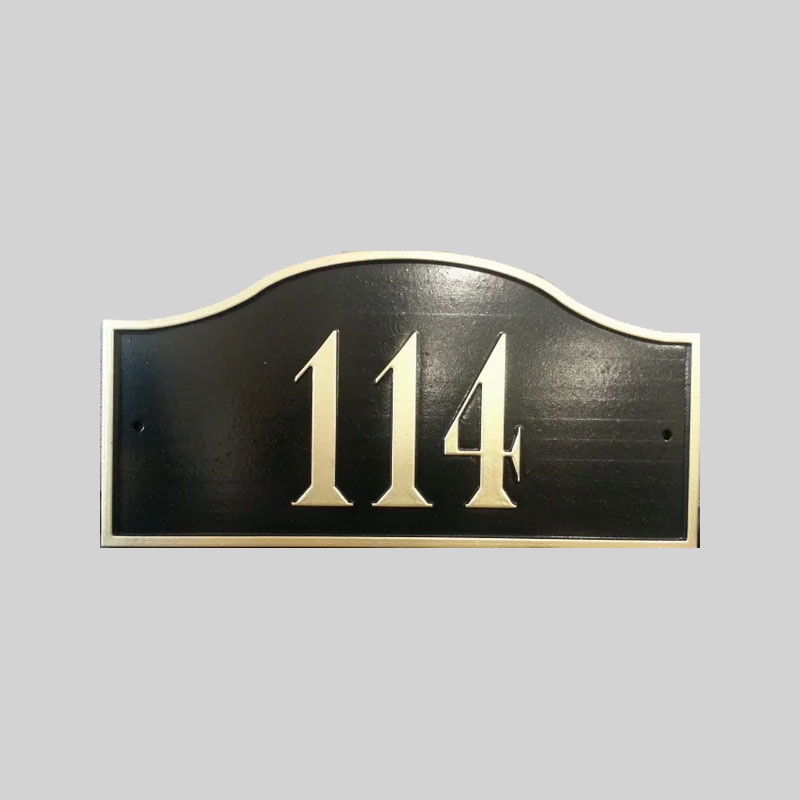 Address Plaque 10 X 16 PVC GLENVIEW
Durham folks, not able to find a perfect address plaque that has Glenview Lane mentioned on it? Then this address plaque will surely be the one that you want. The elegant address plaque is made of 100 percent powder-coated metal and is specially crafted for you. The product has a green base with golden edges, which adds to its appeal and allows you to display your address outside your home. The size of the address plaque is 10 x 16 inches and is priced at $95.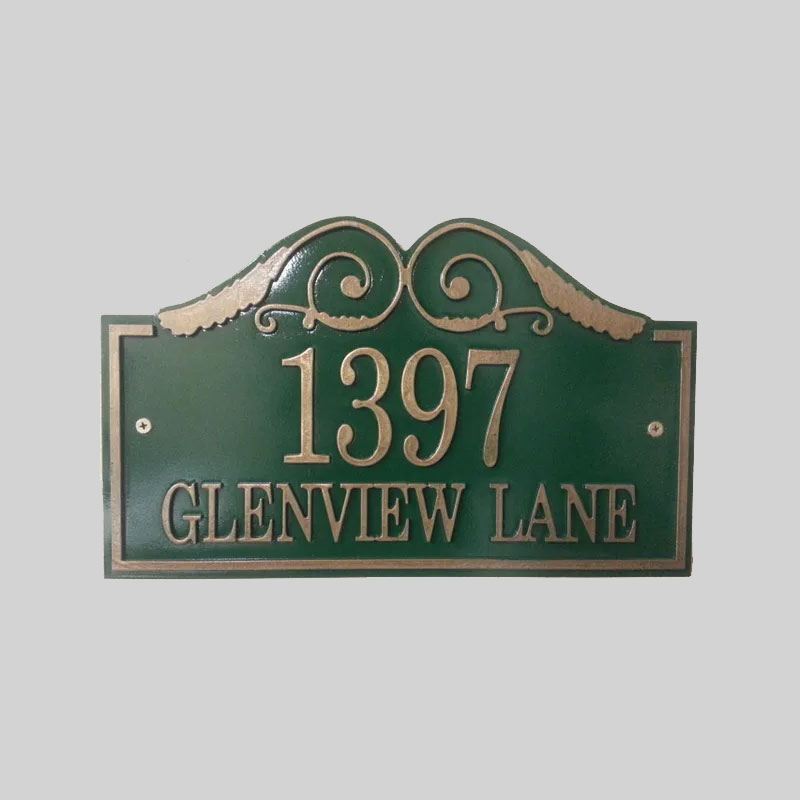 Address Plaque 8 X 16 CORIAN ORNATE
The beautiful design of the following address plaque is enough to steal your heart. One of the different techniques of naming your property is the gorgeous curve pattern on the address plaque card. The style of the plaque card is properly constructed with Corian ornamentation. The address plaque size is 8 x 16 inches, and you can buy this beautiful address plaque for just $95 from the Mailbox & Sign Solutions website.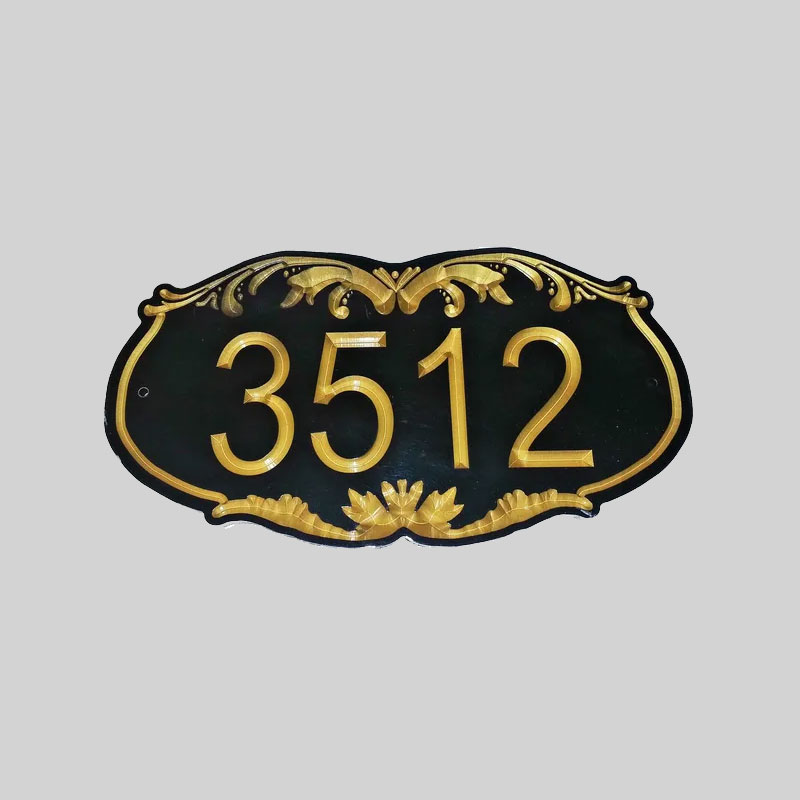 Address Plaque 7×16 CORIAN Horizontal Fountain
This address plaque can be a great option if you want one with a minimalist design. The product is crafted with a custom Corian horizontal design and comes with 7 x 16 inches. Go for this address plaque to make your front wall more attractive. The product is priced at only $75 on the website.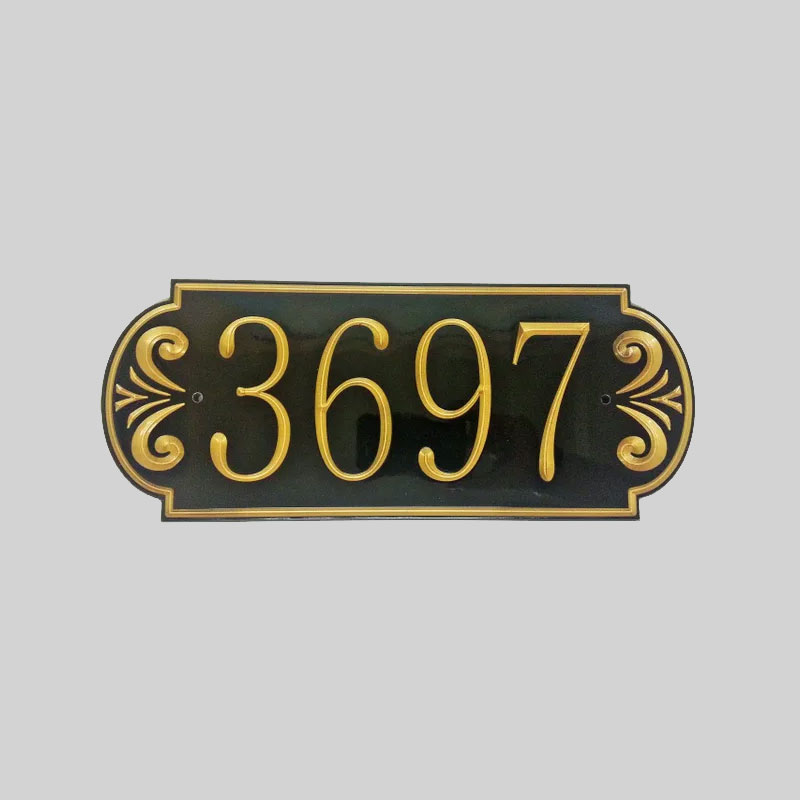 Address Plaque 9 X 15 CORIAN ROCHELLE
You might have seen several vintage-style address plaques, but not like this one. Corian Rochelle, the last product on the list, can be a worthy buy that enhances the overall beauty of your house. The product is built with top-notch materials that will last quite longer. The highlight of this address plaque is its golden-colored patterns, it comes with a size of 9 x 15 inches, and you can buy it for $125 from the website.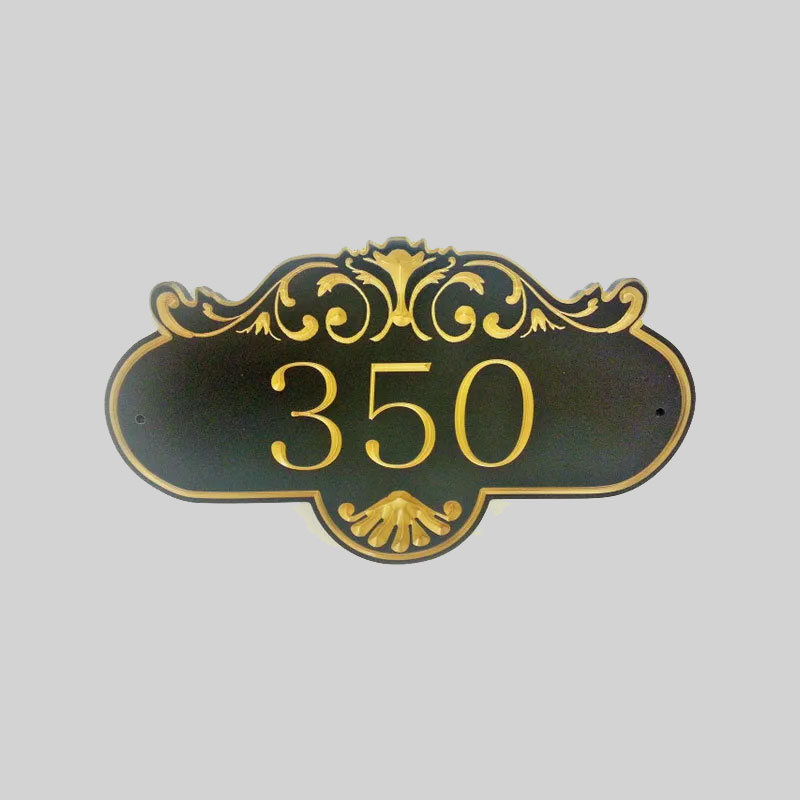 Don't forget to check more products on the Mailbox & Sign Solutions website. We have got numerous address plaques in several styles and designs such as PVC, Corian, stand-off, and color core. You will also find products like the finest PVC address sign, single mailboxes, double mailboxes, mailbox parts, streety sign parts, and several other products.