Custom-made signs for the home can add an aesthetic value and curb appeal to your home. Whether the entrance, rooms or the kitchen, each housing space deserves aesthetic features to decorate your home. If you are running a business, your building entrance is one of the most important things. Primarily, because when a person enters your building, it is an opportunity for you to make a first impression with custom metal signs. Therefore, lay an immense focus on it!
Today, various custom signs are available in multiple shapes, sizes, materials, or styles for different uses, including custom metal signs for home, home address signs, home number signs, etc. These custom signs for homes have gained massive popularity over the years. This is because custom signs are known to leave a lasting impression. Additionally, custom signs are one of the best ways to decorate your home.
These unique custom signs for the home can amaze your guests when they meet you. Furthermore, they bring back the missing personal touch of your home and make it feel like more than a home. In this blog, we have picked out some unique and best custom signs perfect for your home.
Custom Bench Signs
If you have a bench in your home's front yard, it would be best for you to modify it using custom signs. Custom bench signs are always designed as per your requirements. You can give your old bench a personalized look using custom bench signs.
In addition, you can use a bench with custom signs for clicking beautiful selfies with friends and family. Today, several manufacturers offer custom bench signs, but when it comes to the best, Mailbox & Sign Solutions tops the chart. They use high-quality materials & techniques while making and designing custom bench signs. As a result, their custom signs can transform your old bench and give it a modern look.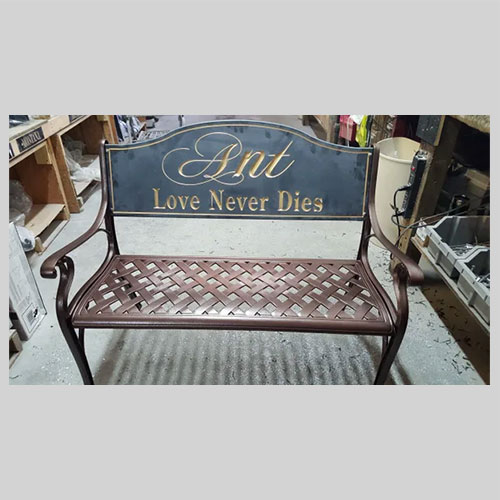 Custom Metal Gate Signs
Custom metal gate signs leave a significant impression on your visitors and are attractive. Custom metal gate signs are also perfect for commercial buildings and public properties, including parks, schools, and clubs. Also, you can incorporate names, letters, logos, etc., on your custom metal gate signs.
It would be best to put your name or quote on your home's entrance gate with these custom metal gate signs. Mailbox & Sign Solutions manufactures custom metal gates using high-quality materials. They also design metal gate signs as per your needs.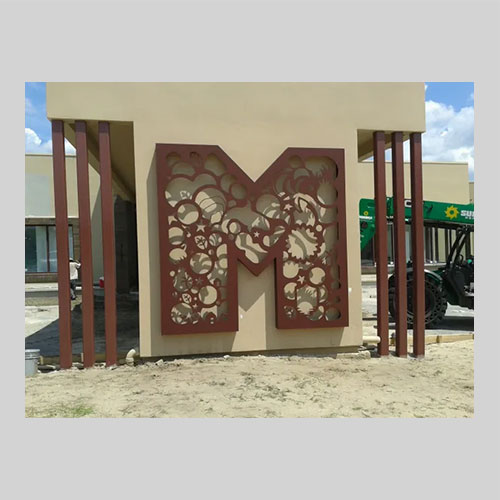 Custom Monument Signs
You can use the custom monument signs to showcase your party celebration and other occasions and dates. While providing a classic and impressive look, the custom monument signs leave a lasting impression or capture people's attention to your home. Today, custom monument signs are available in various sizes, shapes, colors, and materials.
The custom monument signs are made of top-notch materials, and most of them are weather-resistant. Mailbox & Sign Solutions is considered the best to find the finest custom monument signs for homes across the country.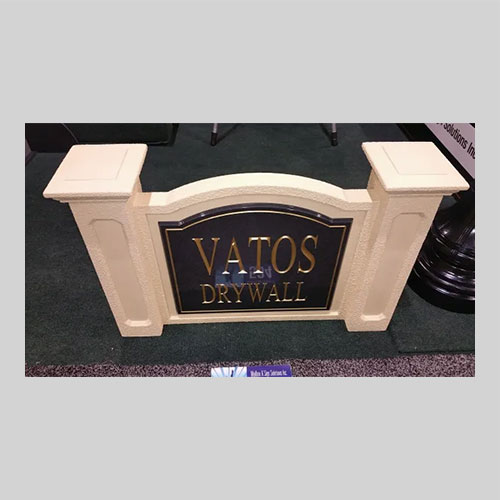 Custom Acrylic Signs
The custom acrylic signs look elegant on the wall and allure people living around your home. It would be great to have custom acrylic signs with names or various designs in your home. Over the years, people have been using custom acrylic signs quite a lot. You can design acrylic signs as per your needs and get the desired look you want. It will ensure your home or rooms look catchy or more attractive.
If you are looking for custom acrylic signs, then visit Mailbox & Sign Solutions, where you can explore a wide range of elegant custom acrylic signs. They offer custom acrylic signs in various shapes, sizes, colors, and styles.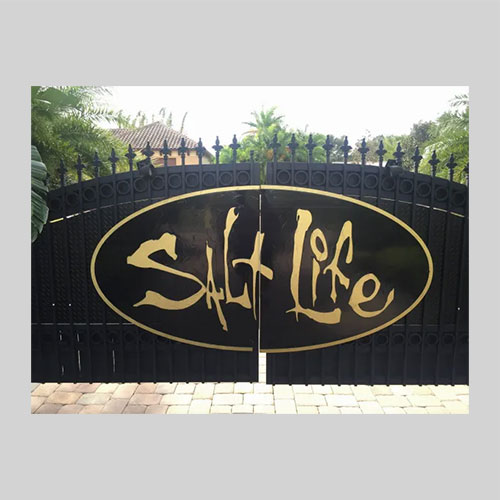 Custom Wall Plaques
You can use custom wall plaques for both indoor and outdoor. Custom wall plaques are best known for their durability or quality and add a decorative touch to rooms. The custom wall plaques come with a broad range of colors, patterns, and shapes. Furthermore, you can use it as a gift for family or friends. Custom wall plaques would surely attract people entering your room or home. In addition, these custom wall plaques are available in various colors, background textures, and border styles.
Custom wall plaques reflect your home style and create a lasting impression on your guests. Further, it provides a modern look to your room or home. If you want to get the best-customized wall plaques for your home, Mailbox & Sign Solutions would be the best choice. They offer various types of attractive custom wall plaques. 
Overview
We hope you have found the best custom signs from the products mentioned above that can be perfect for your home and fulfill all your needs. Also, let us know your valuable feedback in the comment section and share this blog with your friends, colleagues, or family members.
Are you looking to buy custom signs for your home? Browse fascinating products at Mailbox & Sign Solutions. We provide our clients a one-stop solution for all their custom signs related needs. Our custom signs are suitable for both indoor & outdoor use. So whether you need a customized sign for your room or entrance, we have got them all covered for you. We design, cut, paint, or install custom signs as per your needs. Additionally, we manufacture our custom signs from various materials, including vinyl, aluminum, Corian, PVC, etc. So shop from our pre-written customized signs and add a personal touch to your home. 
In addition, we have a team of creative designers and artists experienced in their respective domains. They understand even the smallest details to make your company name look alluring and get customers' attention to your brand. Visit our site today to check our wide range of products and services. It's easy to find the best-customized signs for your home when you shop with Mailbox & Sign Solutions. Also, you can contact us via telephone, email, or customer helpline number.