When someone uses the word mailbox, usually there are certain images that pop up in your head like the mailbox in your school, neighbor, or in your house. You just relate the mailbox with these limited pictures in your mind. However, the shape, sizes, and style have changed significantly. If you closely notice your surroundings, you will realize the fact that mailboxes are now stylish and elegant. This will help you to get old images out of your mind with some new pictures of mailboxes that are currently available. Here we have shared different types of mailboxes based on the style, material, and features. You can check out to make sure that your parcels and mails are delivered safely to your mailbox.
Interesting facts about mailbox
Earlier, people needed to go to the post office to deliver their mail when there was no new technology like text messages, smart mailboxes, or just regular mailboxes. In 1963 the United States started Postal Services with the single aimed for free city delivery services. In that scenario, the postman would ring the bell or knock on the front doors to pass the mail. Sometimes, they just leave the mail outside the door when homeowners are somewhere else. 
Today, it is surprising that the United States Postal Services(USPS) is managing mails for over 160 million addresses annually. It drops the mail to homes, apartments, businesses, and commercial properties regardless if they have a mailbox where USPS couriers can deliver mail. 
Noteworthy, Manufacturing companies saw a possibility and began selling mailboxes in different styles. Eventually, we are offered unique and stylish mailboxes because of evolved technology and the rise of e-commerce. At present, homeowners aren't expecting mail as much they used to but they are eagerly waiting for packages of order items. 
Are you excited to know more about the different types of alternative mailboxes? Definitely, a few of them would amaze you with the color, material, or design.
Wall Mount Mailbox
Generally, Wall Mount mailboxes are hung on the forefront of the home or building beside they have enough large space to handle letters, newspapers, and catalogue sizes. Plus, they are available with a lock to ensure that others can't pick your private mail. However, they don't have a location in them for outgoing mail. Considering this, they are suitable for those who want to receive mail conveniently but aren't concerned about sending it. On the other hand, they come in various sizes, styles, and colors. You can choose any to complement the appearance of your home. 
Post Mount Mailbox
Are you able to recall any tv-series and movies where a dusty road crossing the wide prairie, edges of the desert, or never-ending farmland with a lonesome house which is set back from the road and following turnoff, a mailbox with a round top and a flip-up flag indicates that there is a post inside? That's the Post Mount Mailbox, typically known as a rural or roadside mailbox. 
Usually, these mailboxes are found alongside the road away from your apartment or home. But they are very convenient for the postal workers who deliver your mail without leaving their vehicle. Above all, you need to take care of mounting mailboxes on a post to ensure that the post is correctly cemented into the soil to avoid falling over. 
They are specially designed for letters and small parcels with the flag, which can be lifted whenever mail has to be picked up. Most importantly, when selecting a post-mounted mailbox, always note how close the mailbox is to the road to stay away from accidentally clipping it when they drive by. Thus, longer and bulky mailboxes must be located farther from the road to avoid mishaps.
Traditional Curbside Mailbox
Traditional Curbside is defined by the shape as a rectangular- dome shape. This design has become a synonym with curbside mailboxes. To be more precise, traditional curbside mailboxes come with a hollow interior with a door on the front. USPS couriers open the door to leave the mail in order to deliver to the residents or any business location. 
Contemporary Curbside Mailbox 
Unlike curbside mailboxes, contemporary curbside mailboxes don't feature a rectangular-dome shape. Besides, they feature alternative shapes like oval and square. According to the USPS guidelines, which classify that all curbside mailboxes don't have a rectangular-dome shape considered as contemporary. 
CBU Mailbox
Cluster Box Units(CBUs) are different from the curbside mailboxes. The USPS supports the usage of CBU for certain residences and properties. Although these have existed for several decades, emerging from 2007 with the latest CBU specifications as this is a centralized mail delivery system. Moreover, both traditional and contemporary curbside mailboxes support only one address. On the other hand, CBUs handle multiple addresses. To put it in simple words, CBU features multiple small mailboxes.
Parcel Box Mailbox
Parcel box mailboxes are mainly designed for those who receive a lot of packages. Earlier, packages sit on the front of the porch that can be stolen. This offers a safe place for packages to be secured once they are delivered. Understandably, Parcel Box is larger as compared to other mailboxes. 
Some may have space for letters and parcels, while others are just assigned to hold the boxes. Undoubtedly, you should pick a parcel box with locks so that you don't have to bother about stealing your essentials. Besides, you must consider your online buying habits to ensure your parcel size fits the designated space.
Whenever you aren't at home, this makes it easier for the postal worker to deliver your packages. To conclude, a parcel box is a perfect alternative for those who receive many parcels. You shouldn't misunderstand the parcel box with the free-standing roadside box as this also comes with an additional, bigger locker to receive the packages. 
These are the most popular different types of mailboxes. Are you thinking of replacing the older one with new modern mailboxes to fit the look of your home, business, or community? If you plan to buy a new mailbox, mounted mailbox, modern post mounted mailbox, house mounted mailbox, single commercial mailboxes. You can choose here from the best mailboxes at very reasonable prices.
3″ STANDARD 021- Single Mailbox

The 3rd standard mailbox is one of the finest post-modern mailboxes. It is elegant looking and made with the best quality steel. The mailbox is simple in look and perfect to place outside the doors besides 100% powder-coated aluminium for long investment. 
ABIGAIL 010- Single Mailbox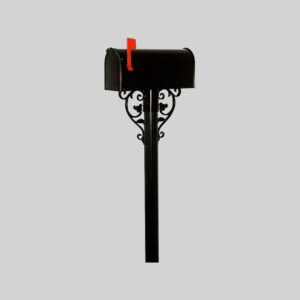 This product is known for the best design in the mailbox. Abigail 010 is a beautiful black in colour with a floral design at the bottom. The product is designed to safely collect messages and letters besides an extremely classic look. Now add to cart to buy at the best deal. 
CBU 12 Door – Standard- Community Mailbox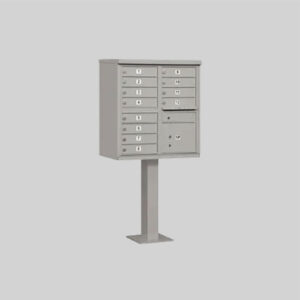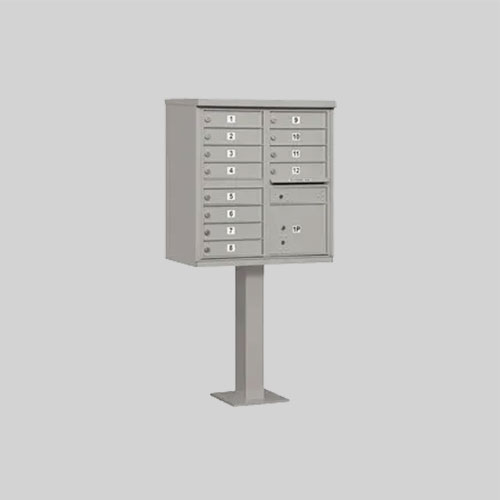 This is specially designed to meet the needs of the community. No doubt, this CBU 12-door is best suitable for the community purpose and the quality of the product is good. It is made with 100% powder coated with aluminium with a grey colour to look simple with a space of 12 drawers in it. 
AMERICAN 310-2- Double Mailbox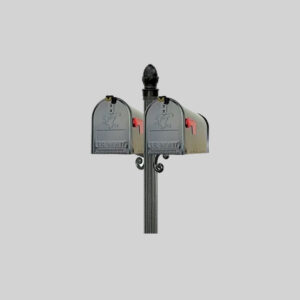 This will definitely give your home an authentic nice look. The pole is standing between the mail with a print to give this a pretty style. American 310-2 double mailboxes are inexpensive. Visit us to buy this remarkable product. 
If you want to check more products, you can connect with us for affordable mailboxes. Visit our website Mailbox And Sign Solutions for various services like CBU Installation per CBU, Custom Sign Installation, and Mailbox Refurbish includes flag, numbers, and paint for your convenience.