The United States Postal Service or the USPS has set up guidelines for installing and locating the mailboxes. These regulations ensure that the mail is delivered to you safely, and the delivery people do not have to wander far in search of the mailbox. The ideal mailbox can enhance the curb appeal and keep your letters and parcels secured. We will make you aware of the guidelines of the USPS and how you can ensure safe delivery on time.  
Choosing The Ideal Mailbox
You must be wondering what an ideal mailbox looks like. USPS has approved certain mailboxes to ensure your convenience. You must accurately check whether it fits US postal mailbox regulations to install a mailbox or not.
Read more to know all the mailbox regulations and rules.  
Mailbox Regulations For The Construction
A mailbox should have the Postmaster General's seal (PMG). If you make your mailbox or buy a custom-made mailbox, it should meet the PMG standards. For approvals, you can contact your local postmaster. 
The USPS mailbox regulations apply to the post box mailboxes, mailbox kits, parcel mailboxes, and wall mount mailboxes. 

The USPS has specific mailbox sizes which you should not exceed.

The address numbers on the mailboxes must be 1 inch bigger and clear to the delivery men.  

In case your mailbox is not on the same street where you stay, put your complete address on it. 
Mailbox Regulations For The Placement
It will help if you place your mailbox at an ideal distance so that the mailman easily delivers the mail. Here is the placement of your mailbox. 
Position your mailbox accurately at a distance of 4″ 1 to 45″ from the road to the bottom of the mailbox. This will allow the mailman to deliver your mail from his van easily. 

You should position your mailbox at a 6″ to 8″ back from the curb. If you do not have an elevated curb. Reach out to the local postman immediately. 

Put your house number or apartment number clearly on the mailbox. 

If your mailbox is on a different street from your house or apartment, write your complete address on the mailbox. Remember that it should be big and clear enough to read. 

Your mailbox should face outward and be placed on the right-hand side of the door.

You can put neon stickers or glowy paint on the mailbox to be visible at night. 
Mailbox Regulations For The Installation  
An ideal mailbox has stable support and bends or falls away if a vehicle hits it. The Federal Highway of Administration suggests the following things to install a mailbox correctly. 
Support of the 4″ ×4″ or a 2″ diameter standard steel or aluminum pipe is necessary. 

Avoid unyielding and dangerous supports, for example, heavy metal pipes, concrete pads, and farm equipment or cans filled with concrete. 

Do not buy a post more than 24″ deep. 
Mailbox Regulations For The Door 
Some houses and buildings have slots in the door for receiving the mail instead of having a mailbox. Let's read if that's appropriate or, if not, what's the ideal way to do so. 
The door slot should be approved when the opening is at least 1 ½" × 7″. 

The bottom of the door slot should be at least 30″ above the floor. 

The horizontal compartments should have a flap hinged at the top surface. 

Vertical slots should be attached on the other side of the door hinges. 
For better privacy, you should install a mail slot on the side of the door. The standards for door slots are as follows: 
 The hood should not allow the view of 2 1/16″ of the door. 

The horizontal slot should not extend below the bottom of the outside plate. 

On the vertical slot, the hood should not extend beyond the side of the outside plate on the same side of the door hinges. 
Wall-Mounted Mailbox Regulations 
Here are some of the most important points for wall-mounted mailbox regulations:
If you wish to replace your curbside mailbox with a wall-mounted mailbox, you should get your local postmaster's permission. 

Choose from various styles and sizes as the mounted mailboxes need not have the PMG or Postmaster General's seal for approval. 

Get a wall-mounted mailbox that can carry a good volume of mail and envelopes. It should be big enough to carry letter-sized envelopes, catalogs, and postcards.

Place the mailbox near the main entrance, easily visible to your mailman. 
Packaged Mailbox Regulations
A packaged or locked mailbox keeps letters and parcels secure. Postal workers cannot keep keys, so choose a locking mechanism mailbox that allows your carrier to deliver your mails. 
Private Mailbox Regulations 
According to the private mailbox regulations and concerned authorities, individuals and businesses can purchase a private mailbox without associating it directly with themselves. According to the mailbox guidelines, the only people who have access to the mailbox are the mailman and registered users. 
However, if you wish to rent a personal mailbox, you must provide at least two forms of identification, including a photo of yours. 
Mailbox Regulations For Maintenance 
Mailboxes often get rusted due to the bad weather, so we recommend you do an annual mailbox checkup to avoid the damage. 
Tighten loose hinges on the door 

Take care of rustic or loose parts. 

Replace missing or faded house numbers 

Keep the path to your mailbox clear. 
USPS Approved Mailboxes 
USPS has its list of approved mailboxes. If you are looking for these convenient mailboxes, here are a few suggestions. Furthermore, these mailboxes are also approved by the HOA. 
HOA is a private association for homeowners. The work of this community is to make and enforce guidelines about properties and residents. It forms rules and regulations about mailboxes, signs, and flags that one must or must not install. 
Moreover, only USPS approval isn't something that is going to help you. You need to check HOA mailbox regulations too. Here are the most demanding HOA and USPS-approved mailboxes that you should consider installing to avoid future hassle.
Alexander Ridge HOA Mailbox 
Here is a post-mounted mailbox for homeowners who want a traditional curb appeal. This mailbox has been designed from heavy-duty steel. It is painted with a top-quality, rust-resistant powder coat finish to stand strong against the bad weather.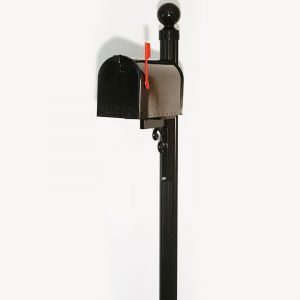 American 310- 2 
American 310-2 is crafted under USPS mailbox regulations. This curbside mailbox will give your home front a nice authentic look. Moreover, the pole has a stylish print and a strong and durable body.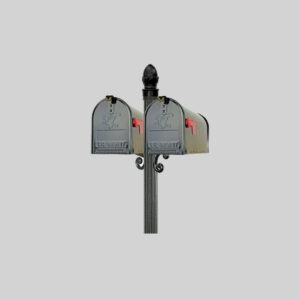 Victoria Park HOA Single Mailbox 
This mailbox is made from a durable body for extra strength and finish. It features a rust-resistant powder coat finish for durability. Also, it is an ideal post-mounted mailbox for homeowners. It fits into USPS and HOA regulations.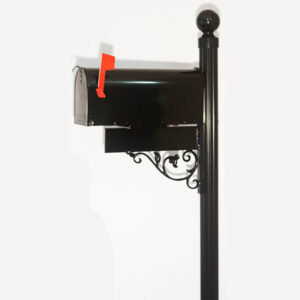 Emerald Ridge HOA Mailbox 
This incredible mailbox is ideal under HOA and USPS mailbox regulations. It is crafted from heavy-duty material. Furthermore, it is durable and stylish for your curb appeal.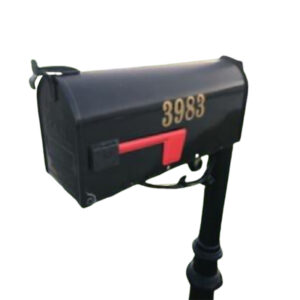 Metro West Nit 5 HOA Single Mailbox
This is a versatile and attractive mailbox. Get this to eliminate the load of multiple mailboxes. It has a leak-eliminating body with UV inhibitors that protects the color from fading. In addition, the mailbox is made with high tensile materials to stand against the torture of rain and storm.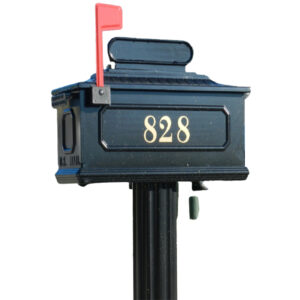 Where To Buy USPS Approved Mailboxes? 
Do you wish to buy these USPS and HOA-approved mailboxes? Check out our site now. We are Mailbox And Sign Solutions, the leading manufacturer of mailboxes, address plaques, and signs. We will provide you with excellent mailboxes, but we will also take care of all the hassle. We will install your mailbox under mailbox regulations. So, you never have to worry about your delivery. You will get it right on time and safely. To install or buy mailboxes, contact us right away.