Finial post caps are mailbox attachments that make the mailbox look classy and attractive. These post caps come in various colors, sizes, and shapes. However, to make all the parts look uniform, you should select a color that complements the mailbox. Suppose you have a black mailbox post and affix a white mailbox post finial to it; it will not look good. But installing a finial black post on a black mailbox will do wonders for your mailbox's appearance. This blog will show you some modern and elegant Mailbox post finial options and give you more tips on renovating your mailbox. Mailbox And Sign Solutions is an expert in mailboxes, signs, monuments signs, scrolls, brackets, posts, and bases. Being the leading manufacturer of all the stuff, we also like to share some knowledge about mailbox renovation and outdoor design. We thought you would like some mailbox post finial options to renovate your mailboxes and give them a new life. Read along with us and select the best one that suits your mailboxes, signs, and poles.
Finial Post Cap-C1
It is a mailbox post finial with a round and smooth shape and has a simple and beautiful appearance. Also, it will be the ideal choice for your mailbox post and the curbside. Make your mailbox look attractive instantly with this finial post cap. It is perfect for those who prefer minimalistic aesthetics in the renovation. So step up your designing game and get this simple and modern finial post to rock your front lawn and curbside.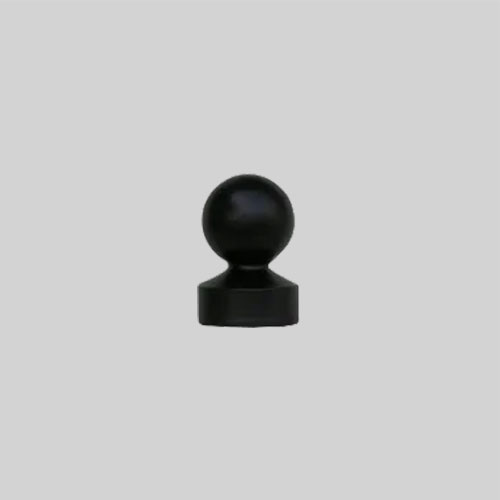 Finial Post Cap-C2
Here is a designer mailbox post finial cap with lots of details. It is great for enhancing the look of your mailbox and creating an ever-lasting impression. Also, it is made of durable and weather-resistant material that lasts longer. It adds a luxury touch to your mailbox, door side, and lawn. Add this premium attachment to your mailboxes, lamp posts, and custom signs to make them look uniform and to add a vintage touch.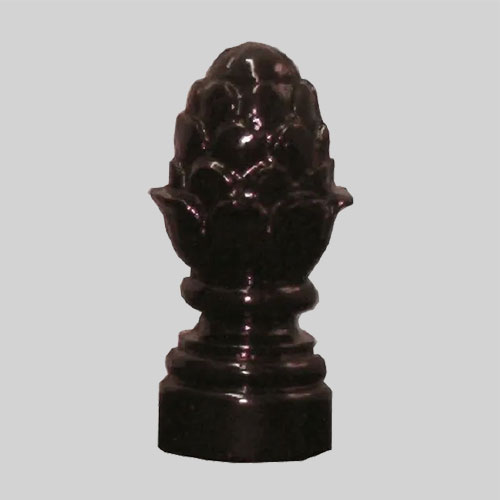 Finial Post Cap-C3
This alluring and edgy mailbox post finial cap is made from die-cast high-density aluminum. It protects your mailbox from bad weather conditions. This finial post's quality is excellent and ready to support your mailbox as much as you want it to. Install it and enjoy a luxury view instantly or enhance the aesthetics of your custom signs and lamp posts.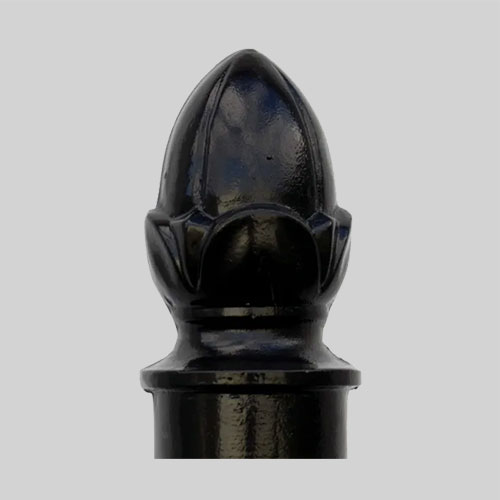 Finial Post Cap-C4
This mailbox post finial cap is the best option for renovating your mailboxes. It has a round and smooth shape with adorable detailing that brings all the attention. It is polished with a shiny rust-resistant coating that protects it and makes it look glossy. Get it from our online store and add a touch of elegance and minimalism to your curbside. 
C3 Acorn Finial
Last but not the least, the prettiest mailbox post finial for giving your mailbox a new and fresh look. It is in an acorn shape and comes in various colors and styles that will complement your mailboxes, custom signs, lamp posts, etc. Also, it has fine detailing that is too beautiful to go unnoticed and is made from the finest materials that make it long-lasting. This alluring mailbox finial post color is perfect to complement your curbside, but if you want a different color, we customize it for you.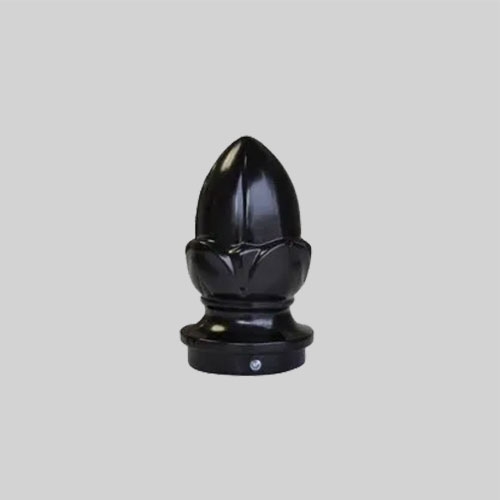 Renovation Tips For Installing Mailbox Post Finial Caps
Mailbox post finial caps can work well for all types of renovation. You must know where and how to use them. This section will teach you different ways of using the mailbox finial post for renovation. 
Install The Mailbox Finial Cap On The Mailbox Top 
A mailbox post is incomplete without necessary attachments. A mailbox looks unattractive without bases, finial caps, poles, and a pedestal. Install a mailbox finial cap on the pole or mailbox post to make it look interesting and attractive. You can try adding other things to your lawn or entrance if you want your home to stand out in the neighborhood. 
Plant some grass around your mailbox. 

At one inch distance, plant some flowers in a circular motion. 

Mount your mailbox on a concrete pedestal. 

Put some pots and decorative plants around it. 

Accessorize your mailbox with scrolls, brackets, and address plaques to give them a modern look and enhance the mail delivery. 

Attach a small bell to the bracket to give it vintage aesthetic vibes. 
Install The Mailbox Post Finial Cap On A Lamp Post 
Do you have a standing lamp post in front of your home? Complete it with a finial post cap. Trust us on this; this could be the best thing to style a lamp post. We have seen scrolls, brackets, and other things on the lamp posts. But a finial cap would be exceptional and instantly bring all the attention to your home. 
It will be best if your lamp is mounted on a concrete pillar, pole, or pedestal; it will enhance the look in a snap. You can get two of such lamp posts on each side of your house. As a result, that will ensure enough lighting in the dark and will also protect your home from thieves.  
Install The Mailbox Finial Cap On The Custom Sign
A custom sign is very different from a warning sign that the state installs for the protection and well-being of citizens. And a custom sign is a sign that ordinary people can install in front of their homes. Also, business owners, entrepreneurs, cafe owners, clinic owners, and school owners have in front of their homes. 
Adding a custom sign in front of a store, clinic, boutique, etc., creates an impression and makes the entrance look nice. To add a modern and aesthetic look, you can accompany a custom sign with scrolls, brackets, and finial post caps.
That's a wrap on the mailbox post finial cap renovation. If you wish to learn more about the complete home front or lawn renovation, you can read this blog: 7 Amazing DIY Mailbox Makeover Ideas For Renovating Your Homefront. 
Conclusion
Mailbox And Sign Solutions can equip you with all the DIY tools you need for renovation. We have designer mailboxes, custom signs, frame backers, sign frames, scrolls, brackets, and address plaques in store. Our products are useful, durable, and reliable and help to make society uniform and aesthetic. 
Also, we do repairing, replacement, and renovation services to complete the look of your homes. You can call us anytime if you want your home to stand out or need a handyman for quick fixes and repairs. Our contact information, products, and services are mentioned on our website.