Want to click pictures in your neighborhood but lack aesthetics? Get decorative street signs installed to click them. Decorative street signs are helpful in the community to ensure safety and enhance the view. Decorative street signs are the perfect addition to your community, from the stop signs, street name signs, and speed limit signs to community message boards. 
To have a safe and beautiful neighborhood, customize your decorative street signs. Apart from this, there are numerous advantages to installing decorative street signs. In this blog, you will read everything you need to know about decorative street signs. 
Why Install Decorative Street Signs?
Installing decorative street signs can benefit you in numerous ways, such as: 
Creates a uniform appearance 

Ensures the safety of the people

Enhances the aesthetics of your community 

Increases the property value 
Let's discuss every point in detail. 
Creates A Uniform Appearance
By using decorative street signs, you can create a uniform appearance. A community should have a consistent and uniform appearance to avoid confusion. Some installers and developers save money by installing various low-cost signs throughout the community. Consequently, this creates a mismatching display of signs. A mismatching display doesn't create a pleasant view for the community. To prevent this, choose decorative street signs in a uniform style. Decorative Street Signs will create an attractive scenery that reflects positively on all ages of the community. 
Ensures The Safety Of The People
Custom signs like stop signs, warning signs, regulatory signs, and informational signs are essential to ensure the community's safety. You must already be aware of their benefits and uses in the community. With time and the effect of natural circumstances, these signages fade or get damaged. You must have come across faded signages. They are a liability to society, causing accidents and confusion. Also, they do not add any value to the community.
Moreover, outdated signs are made of old and poor-quality materials. In contrast, modern decorative signs are made with high tensile strength materials. Bad weather and other natural circumstances damage the signs. Modern materials are excellent in quality that prevents this damage. Hence, they are an affordable wise choice to install for safety. 
If your community includes private and public roads, you must know about FHWA-DOT breakaway pole regulations. FHWA-DOT requires street signs to feature safety measures to reduce the risk of accidents and avoid confusion on public roads. Contrarily, this is not necessary for private roads. Because there is no such rule of breakaway compliance, the good thing is that you can break away from decorative street signs and follow FHWA-DOT regulations simultaneously. Just make yourself aware of their guidelines and regulations. 
Enhances The Aesthetics Of Your Community
In comparison to the traditional u-channel signage, decorative street signs offer a higher level of aesthetics. Because they are made with premium materials that will last longer, they add a unique look that aligns with the community's theme. For a pleasing and aesthetic look, select uniform decorative street signs. Common street signs contain frames, blades, scrolls, finishes, matching entrances, and wayfinding packages. 
Increases The Property Value
Do you know that decorative street signs can even boost the price of our property? When potential buyers ultimately come across a well-built community with upgraded custom signs, they tend to like it more. The anesthetic community perceives high value in comparison to others.  
You must be curious to get decorative street signs for your area. Read the next part, and you will get to know how to install decorative street signs without hassle. 
Tips On Choosing The Ideal Decorative Street Signs
To select an ideal decorative street sign for your community, you must consider the following things. 
Select Either Printed Or Caste Street Signs
MUTCD, or Manual on Uniform Traffic Control Devices for Street and Highways, promotes safety for all road users. Printed or Caste Street Signs meet the regulations of the MUTCD. 
Do you wish to renovate the front area of your home in vintage style? Go for aluminum decorative street signs for a vintage look. 
Select Street Sign Frames And Mounting Options
The second step is to select the frame and mounting option for your signs. You can check various ideas online and select your desired options. 
Select Reflective Vinyl Material For Printed Blades
Vinyl is used for making decorative street signs. It is backed by adhesive, similar to a big sticker. It can be cut in different sizes and shapes. Also, it's a strong material to provide stability.  
Choose The Style Of Your Decorative Street Signs
The best thing about personalized decorative street signs is that you get to choose all the materials. This step involves choosing your preferred colors, shapes, sizes, and texts. Be selective about every option. 
Colors And Combinations 
Some common color choices in decorative street signs are:
Black and white 

Deep green and white 

Mexican red and white 

Deep brown and white 

Deep blue and white 

Deep red and deep yellow 

Deep green and deep yellow 

White and deep yellow 

Deep brown and deep yellow 

Deep blue and yellow 

Deep black and deep yellow 
For a clear sign, use deep background and white text, or you can choose the vice-versa combination. 
Variety Of Shapes 
Some commonly used shapes are:
Rectangle 

Oval 

Bell-shaped 

Colonial

Chamfered 

Dome

Scallop
Different Sizes 
Decorative street signs come in various sizes. Remember to get your message delivered in a few words on small signs. Use bigger signs if you want to promote a cause or give a detailed warning. The dimensions can be:
24×6

30×6

42×6

36×6

24×9

42×9

36×9

36×9
Add A Personalized Touch To The Signs
Adding a personalized decoration makes it look elegant and adds a touch of sophistication to the signs. For this purpose, go for decorative scrolls with your decorative street signs. 
Chandler
You can easily get an appealing look on your lawn or entrance by adding this beautiful bracket to your signs.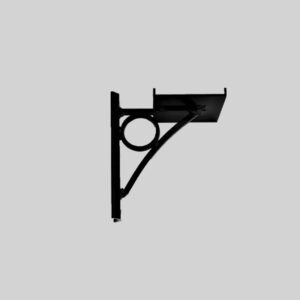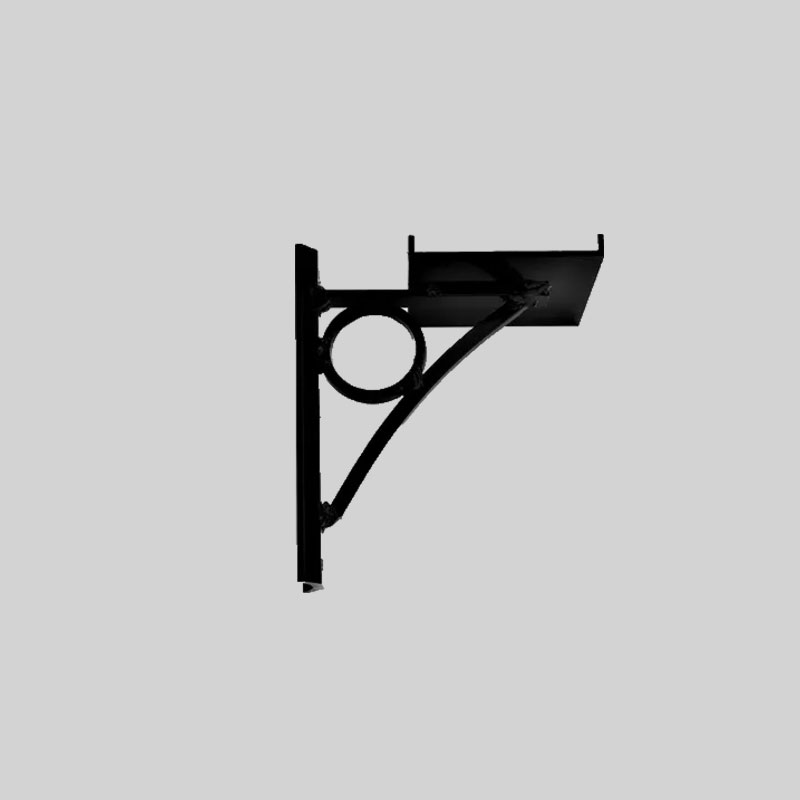 American Single
Fasten this simple yet cute bracket to your decorative street signs to enhance the look of your garden area and community.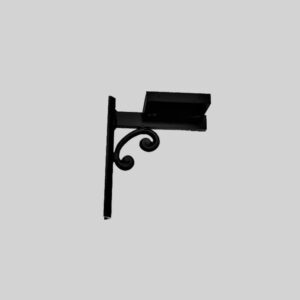 Florence
This alluring Florence bracket is the ultimate sophistication you need in your home front. It is ideal for getting those Instagram-worthy aesthetic vibes. Get this at an affordable price exclusively at Mailbox And Sign solutions.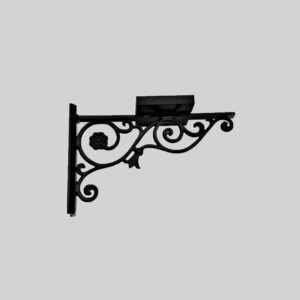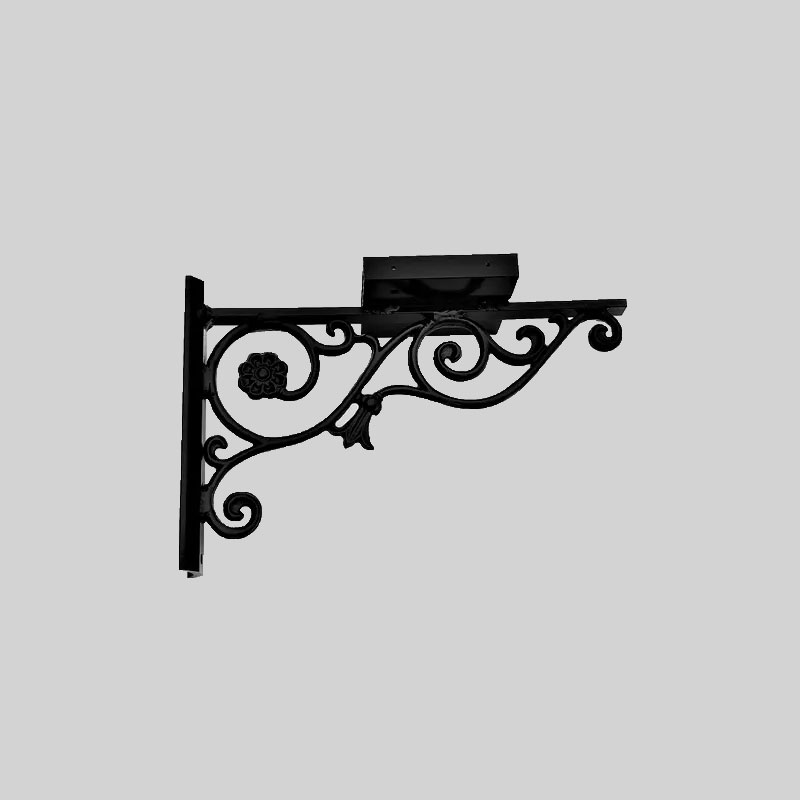 Montana 
Montana is the most demanded design at Mailbox and Sign Solutions. Enhance your outdoor area with this elegant bracket.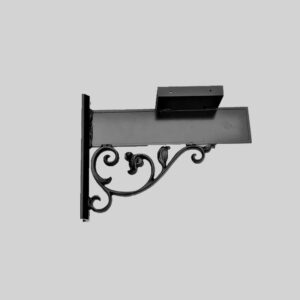 Are you wondering where to buy decorative street signs? 
Mailbox And Sign solutions have some beautiful decorative street sign brackets to add to your street signs. Get a vintage-styled aesthetic bracket at our site.  
Are you interested in art and history? If that's the case, you can add these beautiful statement scrolls and brackets to your street signs. 
The Final Step 
Assemble all the parts. The post, base, and cap to complete your street sign. Get a decorative base for a perfect decorative street sign.
You can customize your decorative street signs and make them look interesting. Reach out to Mailbox And Sign Solutions. We will help you decide your street sign's ideal color, size, and style and even install it for you. Furthermore, We are the leading manufacturers of mailboxes and custom street signs. In addition to the services, we do the replacement, repairing, and renovation of mailboxes and signs. Get custom decorative street signs at our website.