Pandemic has made all of our work and study from home. We have equipped our homes with furniture and essentials to make our pandemic life easy. Yes! It's a mailbox. Rather, we would say a large mailbox. If you haven't installed a larger mailbox, it is a good chance to renovate. There are numerous reasons for installing large mailboxes. There are various reasons to install large mailboxes, from official work and study to connecting with loved ones. Let's discuss various mailboxes and their use in the pandemic to understand why you should consider installing large mailboxes.
Advantages Of Large Mailboxes 
Large mailboxes have many benefits compared to the standard post mount or wall mount post box:
First and foremost, the letters, magazines, and newsletters can lay flat and do not get a fold

You can get emails and parcels within 24 hours

They have special locked compartments to protect your mail and packages. 

The high tensile strength protects mail from the bad weather 

There is space for multiple mails, packages, and multiple and is best for people living with their families 
Now that you have understood the benefits of installing a large mailbox, let's move on to the different types of mailboxes. 
Different Types Of Mailboxes 
Various mailboxes depend on the size, capacity, compartments, and safety. Take a look at them:  
Standard Mailbox-3rd
The 3rd standard mailbox is decent-looking with high-quality steel and a red stand. It is simple in look and is perfect for standing outside the doors.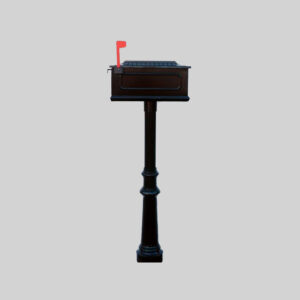 Abigail Mailbox
Abigail mailboxes are small-size classic mailboxes with one compartment and an aesthetic metal design to add a touch of sophistication. These look good while standing outside of the houses.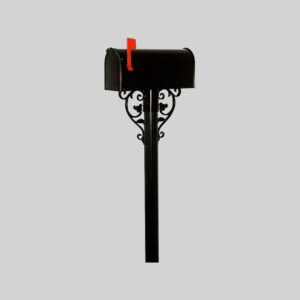 Abigail 010-2 White Mailbox 
Abigail 010-2 is a double curbside mailbox that can safely store multiple mails. 
Get these durable rust-resistant ABIGAIL 010-2 WHITE mailboxes from Mailbox And Sign Solutions. The solid cast metal and styling make it an attractive and reliable mailbox for your homes.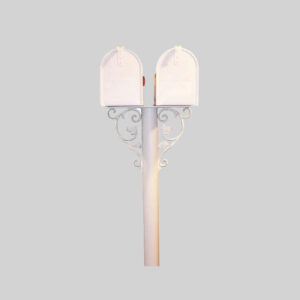 Asbury Mailbox 
The Asbury mailboxes are small in size for the small entrances. 
Create a good impression with the Asbury mailboxes and renovate your tiny entrances with these modern and convenient mailboxes.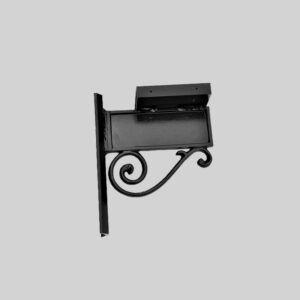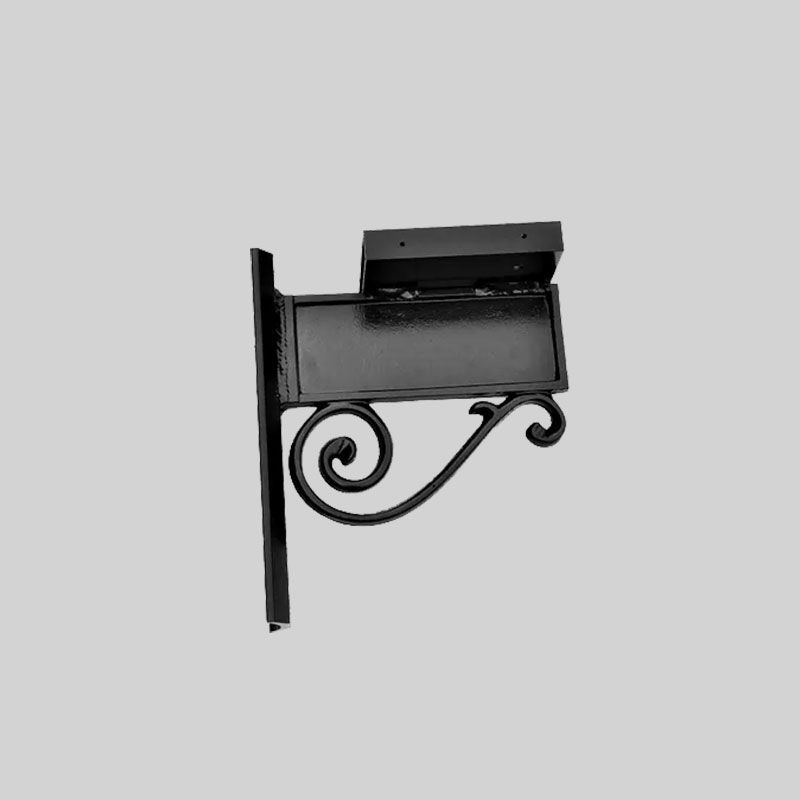 Asbury 111 Mailbox
Asbury 111 single mailboxes are specially designed for people who don't compromise on quality. These have a small but convenient mailbox compartment on a long-standing pedestal, and you can install it anywhere in your yard.
Mailbox And Sign Solutions has Asbury 111 made of high tensile aluminum that can hold ground in all situations.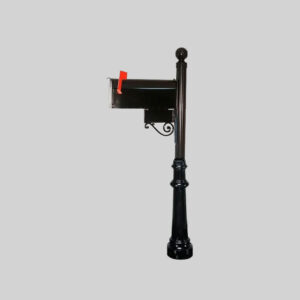 Charlestonian 221-2 Mailbox 
The Charlestonian 221-2 mailbox is the most demanding mailbox design. The house-shaped durable mailboxes are outstanding to have in front of your home. Want to buy one? Visit our official website.
Get a house-shaped Charlestonian 221-2 mailbox at an affordable price from our website. Charlestonian 221-2 comes in black color with a long pole to add a touch of sophistication to your place.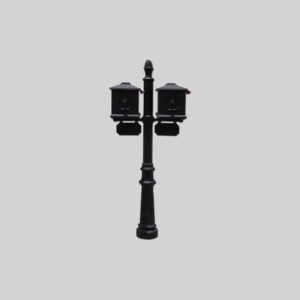 American 121-2-Tp1 Mailbox
The American series of mailboxes have a unique house-shaped design. These look elegant and give vintage vibes. 
Get American 121-2-TP1 made with top-quality material, coated with aluminum from top to bottom. The shiny mailbox comes in the best pricing and stores multiple parcels.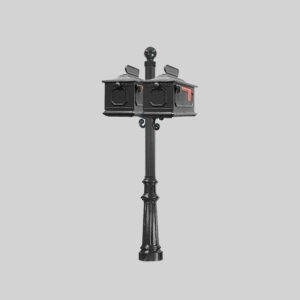 Community mailboxes are extra-large residential mailboxes with multiple compartments, making it easy for the USPS to deliver the mails efficiently. It eases the confusion between the delivery person and the person receiving the mail. Every compartment on CBUs has compartments with the numbers of the houses in the building or area.  
CBU 8 Door Standard Mailbox
The standard 8 door community mailbox is excellent to install when neighbors or a group of friends want to collaborate. The mailbox can serve up to 8 families and has an additional compartment to hold your parcels or packaged mails. 
We have the most demanding 8 door community mailbox at our store. The product is made with 100% powder-coated aluminum with high tensile strength. Our mailboxes are not easy to break or cut in that protect your mail from getting robbed.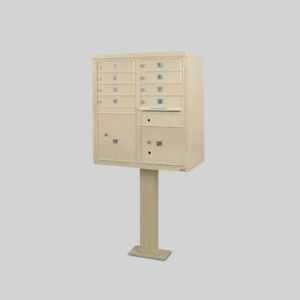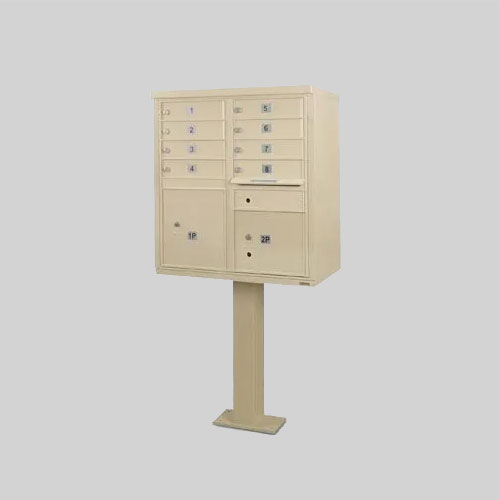 CBU 12 Door Decorative Mailbox
These are large package mailboxes with multiple compartments offering different compartments. CBU mailboxes are usually large rather than curbside mailboxes. Small mailboxes are dedicated to one house. On the other hand, CBUs are installed in an area with multiple houses, and USPS delivers the mails according to the number allotted to the house. 
The Brown decorative community mailbox is 100% powder-coated aluminum with 8 doors. It is perfect for serving the community's purpose. You can select preferable sizes and get repairing and installing services at Mailbox And Sign Solutions. The best thing is that they have large compartments to contain your parcels and packaged mail.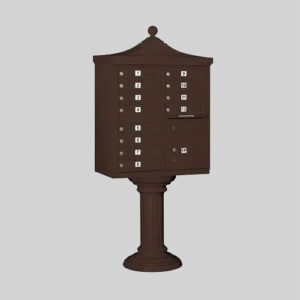 CBU 12 Door-Standard Mailbox
CBU 12 Door -Standard is the mailbox with12 doors to serve the community's needs. It is simple looking, having multiple compartments. 
The standard 12 door community mailbox is made with 100% powder-coated aluminum. It is gray and has a simple look with 12 compartments. The high tensile strength mailboxes protect mail and packages from theft. Get this suitable and strong mailbox at an affordable price.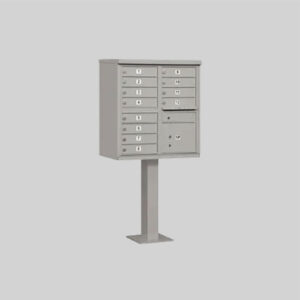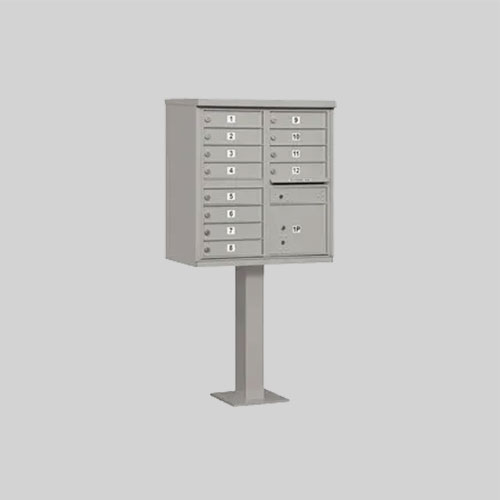 CBU 16 Door Decorative Mailbox
Are you looking for CBU boxes with more than 12 compartments? Here is an option for you. As the name suggests, CBU 16 door decorative mailboxes are large-sized mailboxes with 16 compartments. 
The Convenient 16 door mailbox is black and has a super-strong base with a stand. It's not only convenient for use but also looks elegant.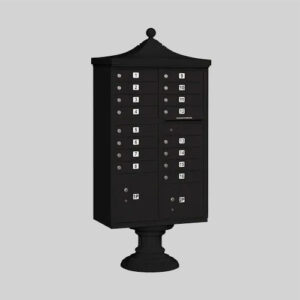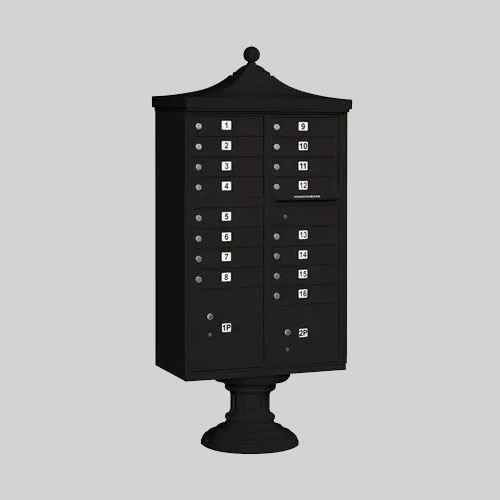 CBU 8 Door Decorative mailbox 
The CBU 8 Door – Decorative is an excellent option for a small community because it contains eight compartments for eight different families to easily fetch their mail and parcels.
We have a CBU 8 Door decorative mailbox that looks impressive due to its unique design. Install it wherever you want, and it's for sure that it will add a new charm to your place.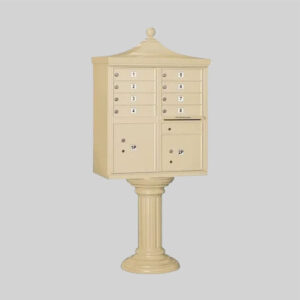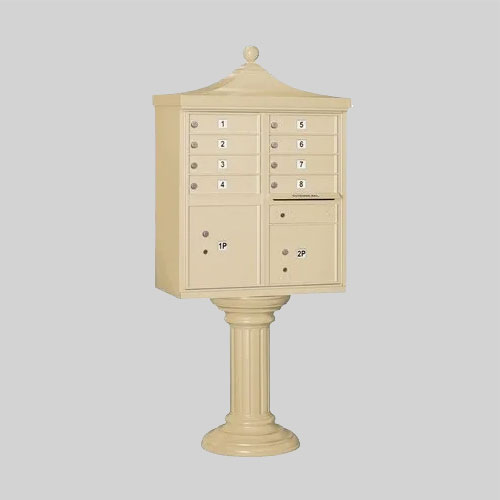 Are you looking for heavy duty extra large mailboxes? The Mailbox And Sign Solutions is your one-stop-shop solution to buy high tensile strength community mailboxes. The brand is the leading manufacturer of a variety of mailboxes. Not only do we provide installation, but repairing and renovation of mailboxes are also our niches. Moreover, we provide complete renovation and installation of monument signs, custom signs, address plaques, etc. Renovate your home or office with a reliable Mailbox And Sign solutions team. To know more, visit our site.