Mailbox brackets are an easier way to renovate your mailbox posts and curb appeal. They hold the mailbox in place and give it the support it needs. Also, mailbox brackets come in different colors, styles, and shapes to support your mailboxes. These attachments are quick and simple to install and can make a community uniform. Or, if someone likes to change their mailbox looks, they can do it without too much effort. Are you also searching for an easier way to renovate your curbside? Here are some ideas by Mailbox And Sign Solutions. We recommend the following stylish and sturdy mailbox brackets, which you can use to decorate your lawn and turn people's attention towards your home.
Abigail Mailbox Brackets
This mailbox bracket can instantly enhance your home's entrance and easily carry the weight of the mailbox. Yes, you heard right. You can keep flower pots on this bracket too. However, it is designed for wall mount or hanging mailboxes that will match Abigail perfectly. It is the perfect tool to create the first impression in your neighbor's and friend's eyes. So what are you waiting for? Add this Abigail mailbox collection to your art right now.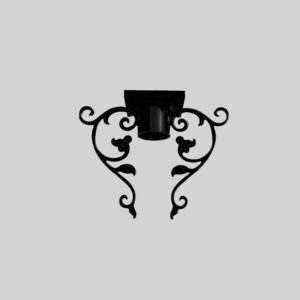 Abigail Double Mailbox Brackets
This metal bracket will help you properly decorate your wall's corner. It was created by our top-tier designer, who designed it with the latest trend in mind. Our bracket can be used for the workplace and home décor purposes; it is suitable for all environments. Get it to renovate your wall mount mailboxes, flower pots, hanging mailboxes, signs, and more. Because this is a versatile mailbox that can upbeat your designing game.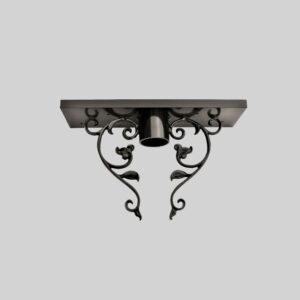 American Single Mailbox Post Brackets
American single mailbox post brackets are simple and sober if you are a fan of simplicity and minimalism. Depending on your preferences, it can be installed anywhere inside or outside your home. It can improve the garden area and the lobby area near the staircase. Also, it is suitable for all environments and communities. The cost is also very reasonable according to the product's durability. You can purchase it right now from our website.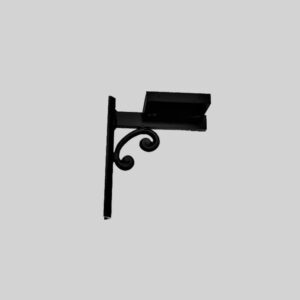 Arcane Bronze Mailbox Brackets
Arcane bronze is from our exquisite mailbox brackets collection. It gives you a certain vintage feel, so you can use it to give it in either retro style or a fusion with contemporary. Also, it can easily carry the weight of things you keep on it, for example, pots, statues, and mailboxes. Use it to give your home's front side a royal and classic look. To check out more such mailbox brackets, visit our site.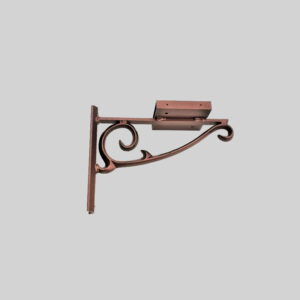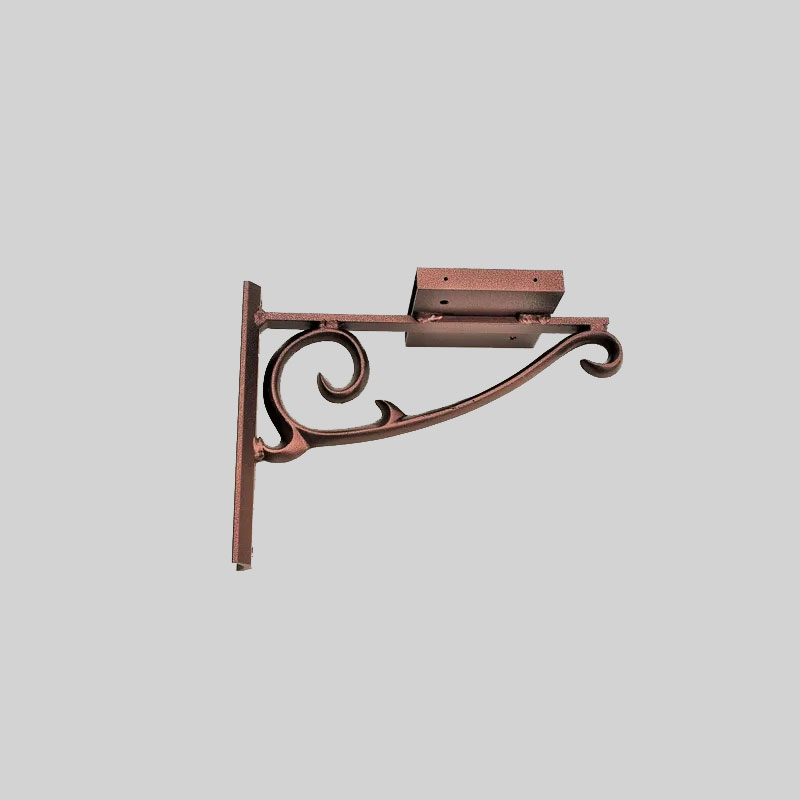 Arcane Black Double Mailbox Brackets
You can use these mailbox post brackets to illuminate your home entrance and balcony area. If you have a large garden, you can buy them in bulk to improve the overall appearance of your garden area. You can hang pots or tiny bulbs on this mailbox brackets collection. It can easily support loads of mailboxes, pots, and other things used in the renovation.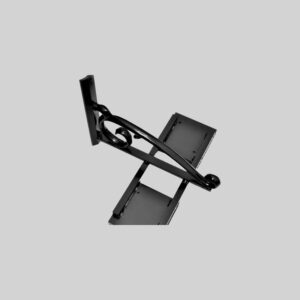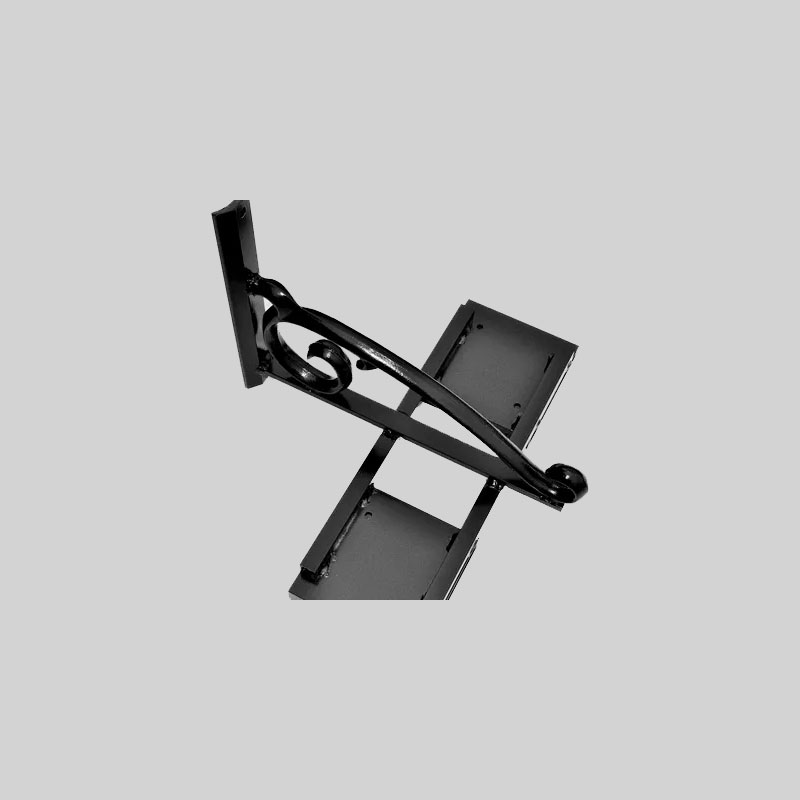 Palma Single White Mailbox Brackets
We all know the color white signifies peace, reflecting a classiness that is hard to match. So this one is crafted especially for those who want a unique sophistication in their front lawns. This decorative mailbox brackets collection is perfect if you wish to get that alluring touch on your home and outdoor area. It can hold your pot's weight with t's strong body and sturdy design. Add this to your cart and renovate your garden in an alluring way, or make a wish list ASAP if you do not want to lose it.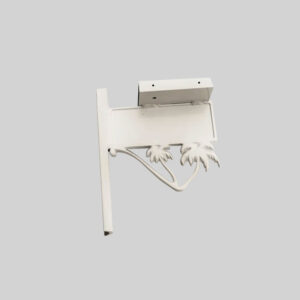 Plymouth Mailbox Brackets
The perfect minimalistic yet elegant mailbox bracket is here. It's great for schools, clinics, and stores that have a queue of people to attend. How? Affix a ring anywhere on the curve of the mailbox brackets, and it is good to go. Your personal assistant can call in people when you want. Please buy it from our store and get the best deals on this elegant mailbox bracket.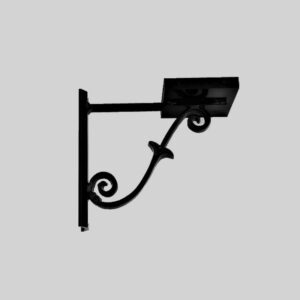 Independence Mailbox Mounting Brackets
This mailbox mounting brackets collection is in an eagle design that is edgy and eye-catchy at the same time. It is good to please toddlers and little munchkins. Also, it is best to attract visitors and guests if you have opened a new business or just moved to a new city. Looking for a specific design? This product is for you. It's made from high tensile metals and polished from aluminum-coated powder. Add this to your wishlist to receive and bookmark this site.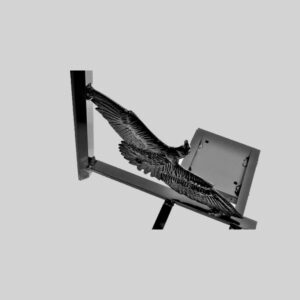 Madeline Single Mailbox Mounting Brackets
Looking for lovely brackets to complement your garden and flowering pots> We got you covered. Here is the Madeline mailbox brackets collection straight from the most brilliant manufacturers. It is not only elegant to steal attention for you but also made from high tensile strength to carry your belongings for a long time and withstand the torture of bad weather.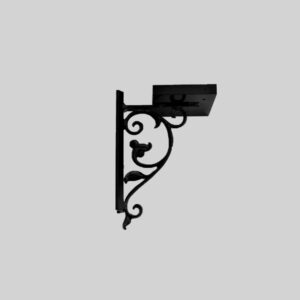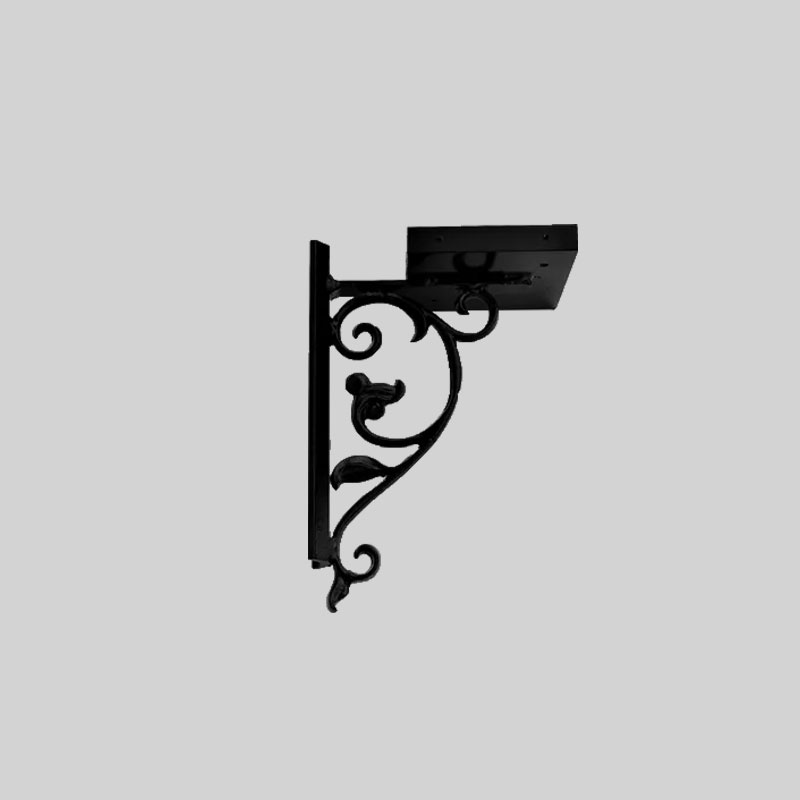 Asbury Mailbox Brackets
You can purchase these modern brackets for your home's entrance. For renovation, you can even place a small plot over it to catch your guests' attention. We all know that elegant entrances make a good first impression. The black color will make the product last longer without hampering its beauty. It's a sturdy and durable mailbox bracket that is cost-saving and versatile. You can use the minimalistic Asbury design for decorating multiple interior design options. A bracket as elegant as this will complement many different colors, decorative bulbs, and mailboxes. Also, if you own a shop, boutique, or clinic, it can become a partner for your custom signs.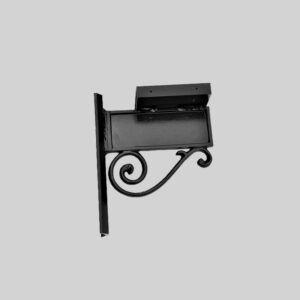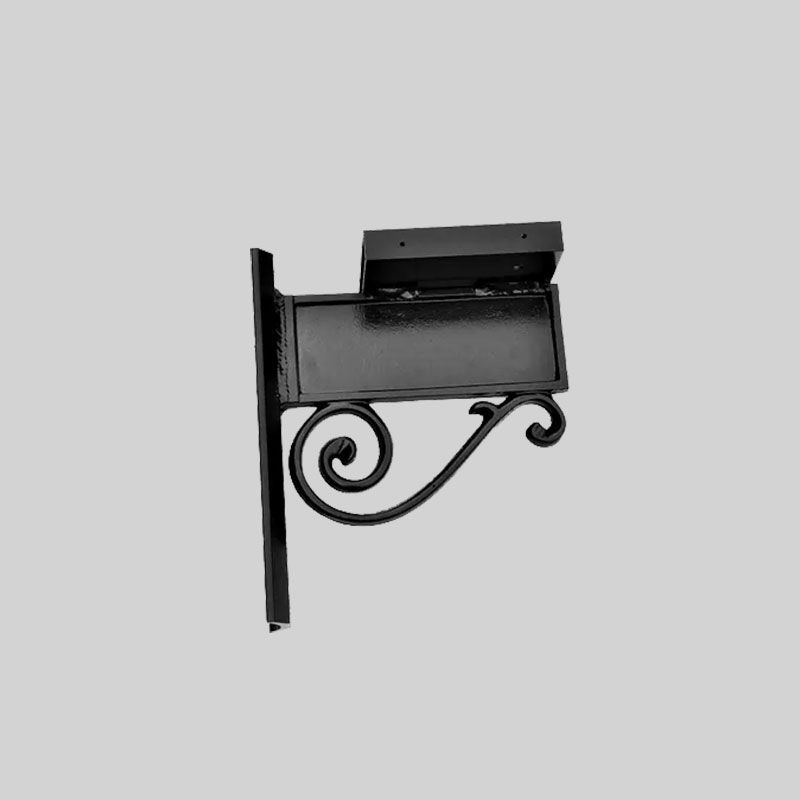 Chandler Decorative Mailbox Brackets
Adding this bracket at your entrance can easily get an attractive look for your lawn and front yard. You can attach it with a lot of things associated with curb appeal. It is designed keeping all our lovely customers in mind, so it is durable, strong, and will look lovely on your curbside. Because we know designs are crucial for creating an appealing look for your garden. Add this to your garden, front yard, or curbside, and the spotlight on your home.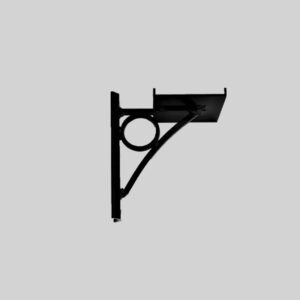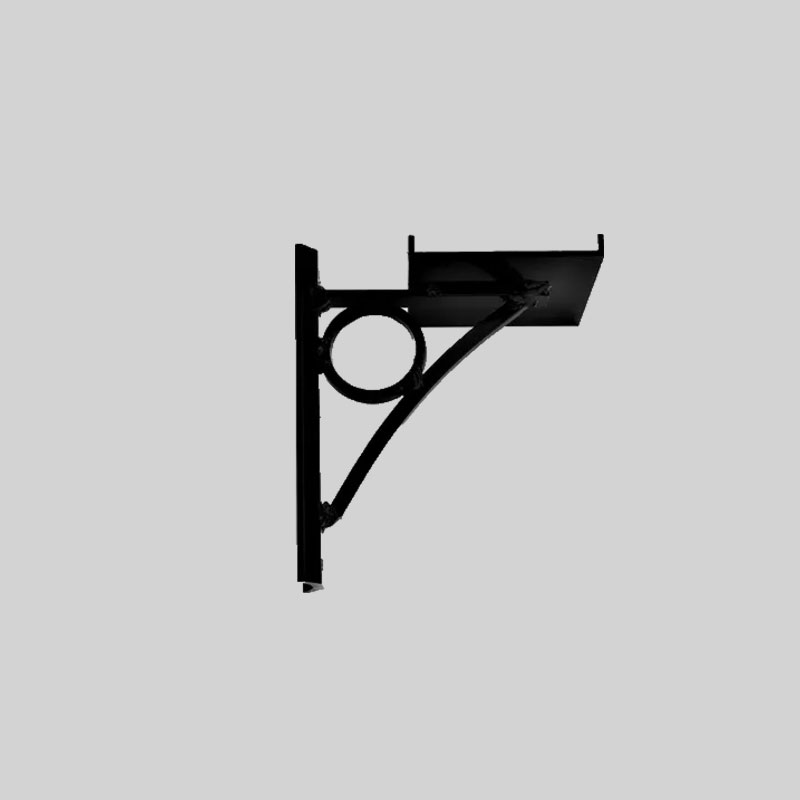 Final Words
The list ends here, but our store has more elegant mailbox brackets. To check them out, visit our website. You can save your favorite options in the cart or wishlist if you don't want to buy them immediately. Bookmark our site if you want to see more options for mailboxes, signs, brackets, and repairing tools. Mailbox And Sign Solutions can get you the best deals on all the products mentioned earlier as we are the leading producer of mailbox, signs, and designing and repairing parts. Also, we do repairing, installing, and renovating services, so contact us anytime if you need help.