The Homeowner's Association or HOA is a planned community that makes and enforces guidelines about properties and residents. Not only that, it forms rules and regulations about mailboxes, signs, and flags that we must or must not install. The members of HOA are residents of the subdivision community or building. Moreover, the HOA board of directors is even liable to impose fines on non-compliant homeowners. After that, if the homeowners fail to make payments, HOA can take legal action against them. It is essential to know the guidelines of HOA to avoid fines. 
There are some specific rules and regulations about mailboxes and signs that we will discuss in this blog. So, read more if you are someone looking to install a new mailbox and custom signs. 
HOA Mailbox Requirements
First and foremost, mailboxes must be according to the USPS guidelines to avoid any dispute with HOA. Following mentioned are some of the HOA mailbox requirements.  
Keep detailed records of all Mails, such as when and to whom you mailed 

Always mention the correct name, and address on the mail before sending

Always put stamps on the mail before sending 

Suggest the same to the people who send you mails more often.
Are you looking for HOA mailboxes? Read ahead to know about the same.
HOA Approved Mailboxes 
It's necessary to install HOA-approved mailboxes to avoid any disputes among people. It is crucial to go through HOA mailbox rules while selecting an HOA-approved mailbox. 
Alexander Ridge Hoa Mailbox
HOA-approved American 110-  This is an ideal post-mounted mailbox for homeowners who want a traditional mailbox. It is made from heavy-duty steel and redesigned to look exquisite. Additionally, it is painted with a rust-resistant powder coat to prevent rusting from bad weather.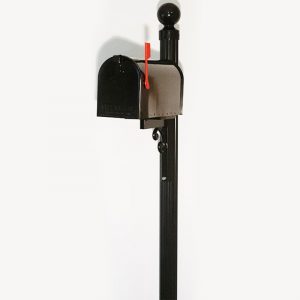 Astor Choa Mailbox
HOA-approved Standard 320 4 TPI – This is an ideal post-mounted mailbox. It features a classic design to add an amazing look to your home or business. In addition, it is manufactured from heavy-duty steel material and painted with rust-resistant powder coating—the value to money mailbox lasts longer against bad weather and rust.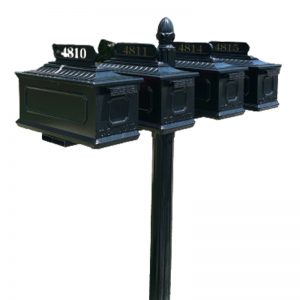 Chestnut Estates Hoa Double Mailbox
HOA- approved American 121 2– It is a double post-mounted mailbox constructed from high tensile materials. The double mailboxes are rust-resistant and galvanized for better protection. Furthermore, it is made into a house style with a red flag to add an aesthetic touch to your homefront and entrance.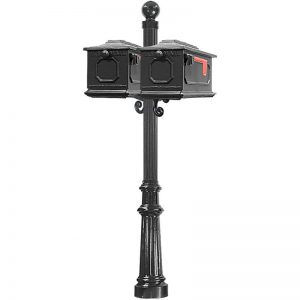 Sanctuary Hoa Mailbox 
HOA-approved Florence 121: It is a uniquely styled mailbox to add an elegant curb appeal to your home's reputation. The beautiful mailbox is made of high-quality material and has a rust-resistant finish. Furthermore, in its beauty, it has a small aluminum flag and gorgeous bracket to add charm to the mailbox.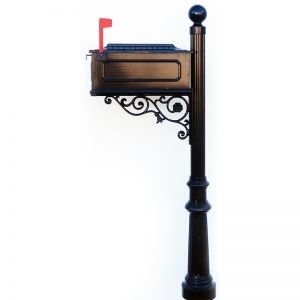 Preserve At Soldiers Creek Hoa Mailbox
HOA-approved Mallard 231: Enhance your home front's appearance instantly by installing this curbside mailbox. This post-mounted mailbox is fabricated from high-quality material and is rust-free. Get this at an affordable price at Mailbox And Sign solutions.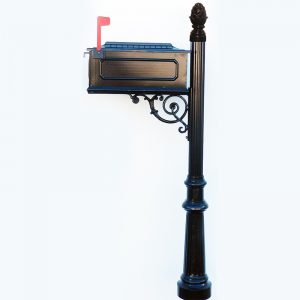 Metro West Unit 5 Hoa Double Mailbox
HOA-approved standard 020 TP1 2– A gorgeous double house-shaped mailbox to carry your mail hassle-free. This mailbox is built from powder coat finish and adds aesthetic value to your curbside. Store multiple parcels hassle-free with this unique and aesthetic mailbox.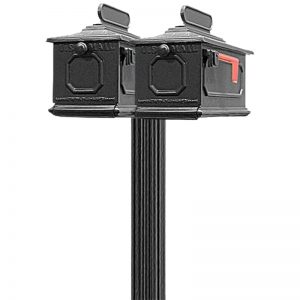 Wingate Forrest Hoa Mailbox W/ Base
HOA-approved Asbury 111: It is a simple but attractive mailbox with a post ad bracket. This mailbox is made of rust-free powder-coated aluminum and a durable, weather-resistant finish. It is jet black and finished perfectly with a smooth rust-resistant finish. Furthermore, you can store multiple parcels and mails as it has plenty of room. People use it for residential and business purposes. Get this pretty mailbox from Mailbox And Sign Solutions.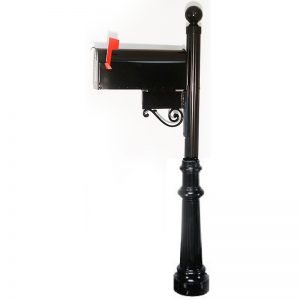 Windward Cay Hoa Mailbox
HOA-approved Standard 020 TP1– Are you looking for a mailbox with an extraordinary look? Have a look at this. Every component of this unique mailbox is made from robust cast aluminum and protected by a deep black powder-coated finish. Enhance the charm of your home or office with this curbside mailbox. This durable mailbox is designed to give homeowners a beautiful and long-lasting waterproof mailbox.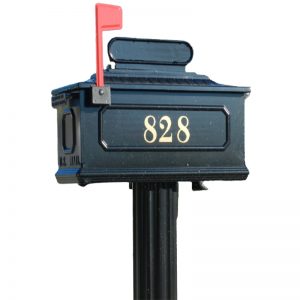 Black is a nice and mysterious color. It is the first reference for most people. And we cannot ignore the fact that it does not get dirty easily. Contrarily white is a calming and unique color. White is a classic color. Very few people select it, but those who do stand out in everyone. Do you wish to have an extraordinary mailbox? If your answer is yes, you must try installing a white mailbox. Furthermore, with little care and effort, you can make it work. Check out the next HOA-approved mailbox option. 
Traditions Hoa Double Mailbox
HOA-approved Palma 110 2 White: This mailbox features a classic design to enhance any home front or business entrance. It has been cast from solid metals, and stylish palm tree brackets make it exceptional. In addition to the advantage, these double mailboxes are rust-resistant and can safely hold a surplus of mailboxes. 
Windsor Estates Hoa Mailbox
HOA-approved Windsor Estates- This mailbox is manufactured from high-tensile material. All components of this mailbox feature a smooth rust-free black finish. It can store multiple parcels, from small to big. Moreover, it is suitable for residential areas and top businesses.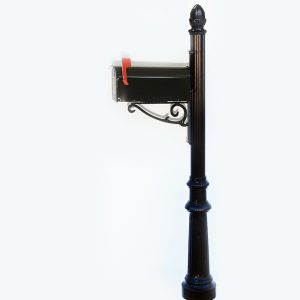 Tusca Oaks Hoa Mailbox
HOA-approved standard 020 2 TP1– These attractive mailboxes are an ideal option to enhance the beauty of your home's front yard. It features a tough powder coating finish which adds an aesthetic touch and sophistication to your exterior. Additionally, it is convenient and stores multiple parcels.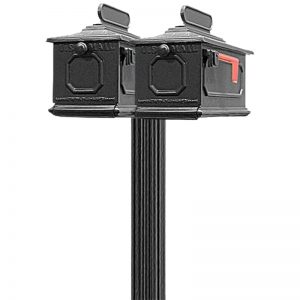 These were some crucial HOA-approved mailboxes. Now, let's talk about HOA-approved signs. 
HOA Board Members' Concerns For The Signs 
HOA board members will only be concerned about political signs, for-sale signs, religious signs, etc. The same rule applies to flags as well. You have to worry about sentimental topics before installing the signs. 
We assure you that we will show you HOA-approved mailboxes and signs. Here are the top 10 HOA-approved mailboxes that you can install without worries. 
Some HOA Approved Custom Signs 
According to the HOA, you must be extremely careful before installing political and religious flags, signs, etc. Besides, you can install signs that promote the welfare of the people of the society. Following are some great examples. 
Stop Signs And Warning Signs 
Signs like stop signs and warning signs are crucial for people's safety. Undoubtedly, you can install these signs without any worries. Other than this, signs like no parking, school ahead, and speed limit signage are essential for public safety. 
Flora DBL Street is for people who wish to get a street sign and plaques. Flora DBL street is ideal for people looking for a durable, strong street signboard. Additionally, this has decorative brackets to add an aesthetic touch to your neighborhood.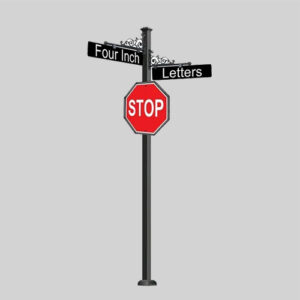 Custom Monument Signs 
Monument signs are essential for businesses and organizations located far away from the roadside and streets. These increase visibility and enhance your brand identity. Therefore, these are approved by HOA. 
Custom Sign Magic Village- The custom monument design is made from heavy-duty material and powder-coated finish to protect it from bad weather. It is ideal for installing in front of your business or anywhere near the roadside. Consequently, custom signs increase brand awareness and marketing.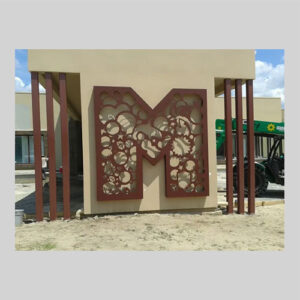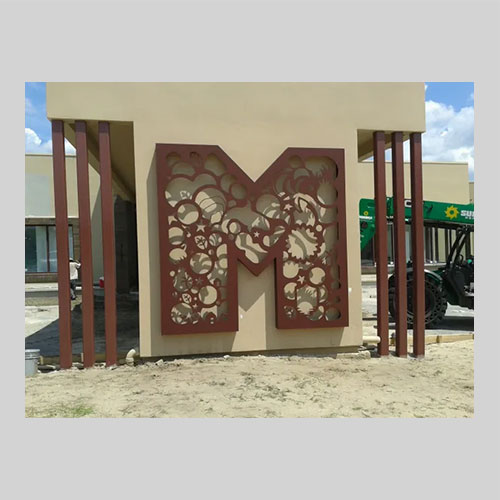 Custom Banding Signs 
Whether it's a company or brand, custom designs with logos are essential. It is an excellent way to get people's attention effortlessly. 
Custom signs branding logos are waterproof, weatherproof custom branding logos. You can customize it and install it the way you want. Moreover, it is an ideal choice to enhance your business's reputation and increase brand awareness of your company and organization effortlessly.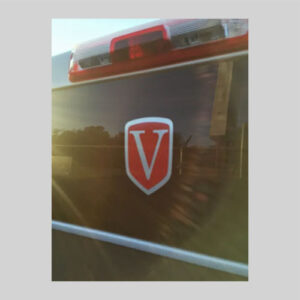 These were some HOA-approved mailboxes and signs.
You can find all these HOA-approved products at affordable prices on the Mailbox And Sign Solutions. We are HOA mailbox and street sign replacement specialists. Not only that, but we also do repair, replacement, and refurbishment services for your mailboxes and signs. Contact us if you want to add charm to your property by installing brilliant curbside mailboxes and aesthetic custom signs.