Who wants to keep an outdated or damaged mailbox? No one, right. Removing an old mailbox is a perfect way to enhance your house's curb appeal. Several options are available for you, from a simple basic wood post to a metal box. It is often said that the materials and design of your mailbox exhibit a bit of your personality to your neighbors. 
You may have browsed for the best mailbox repair near me during winter, as you may need a sturdy combination to withstand tough conditions. Some purchase a high-quality mailbox, while some go for brick mailboxes. However, if you are looking for the best mailbox repair service provider, we have got something to tell you.
Mailbox & Sign Solutions, a leading manufacturer of mailboxes, is the perfect solution provider for all your problems. We repair all your mailboxes, be it metal or brick mailboxes. Firstly, let us talk about brick mailbox repair. 
Unlike metal mailboxes, damaged or broken brick mailboxes generally always need attention. If you are looking for someone to repair or rebuild it, we are here for you. Suppose your mailbox has been hit by a vehicle and has shifted on its base or lying on the ground. Many people rarely know that United States Postal Service or USPS employees may not deliver your mail if the mailbox is lying on the ground. 
Contact us, and we will surely provide the best possible solution in such situations. No one wants to pay for the mailbox repair every few months, but you don't have to worry about it with our guidance. 
Regular mailbox repair can also put a strain on your wallet; it is better to upgrade it for long-lasting results, better appearance, and improved functions. Here at Mailbox & Sign Solutions, you will find high-quality mailboxes that will complement the long-term life of a brick structure. The lockable security feature helps to keep all your mail in a locked compartment until you reach home. The best part is you will find multiple options to improve the elegance of your mailbox. 
While talking about metal mailboxes, they serve the dual purpose of keeping your mail and improving the beauty and elegance of your home. Undoubtedly, cast iron is quite heavy but usually breaks because of the brittle metal. However, you will find top-notch mailboxes at the Mailbox & Sign Solutions website. 
First, we figure out what has happened to your metal mailbox and then come up with helpful methods for mailbox post repair. The most general problems are cracks on the surface, rusted cast iron, broken parts, adjustment problems with the door, and broken plaques. 
Mailbox door repair can easily be done by regular lubrication in the hinges. If you are facing latch problems, our experts will use appropriate tools to fix the main body of the mailbox. If your mailbox has got cracks, our experts will use a good sealing compound or welding technique as the metal requires high temperature preheating. Welding is generally ineffective without preheating. 
You will love to know that Mailbox & Sign Solutions has numerous mailbox repair parts, from bases, brackets, post caps, and boxes. Let us find some of these products. 
Bases-B2
If you want a long and designer pole at the same time, this product is for you. The heavy build of the pole can easily survive every weather. The beautiful base will add elegance to your mailbox and house. You won't believe the product is available at only $120 on the Mail & Sign Solutions website.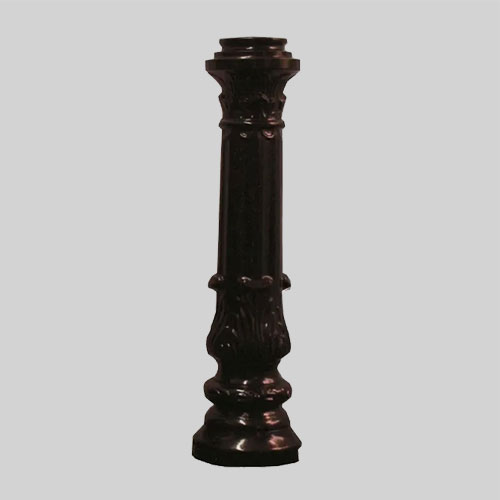 Bases-B4
Finding a designer pole holder is quite tough these days, but Mailbox & Sign Solutions has something special for you. This small pole holder comes in great quality and is capable enough to clasp the pole. The product is priced at only $120.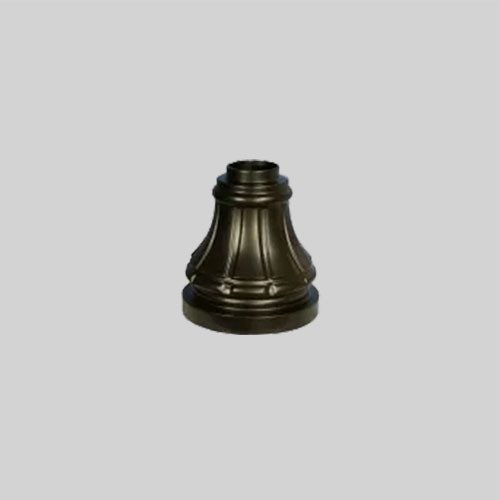 MB1 BLACK-MAILBOX
This elegant black mailbox can be the perfect option for your home or community. You can easily use it as a regular or brick mailbox. Buy the product to embrace the loom of your lawn for only $55.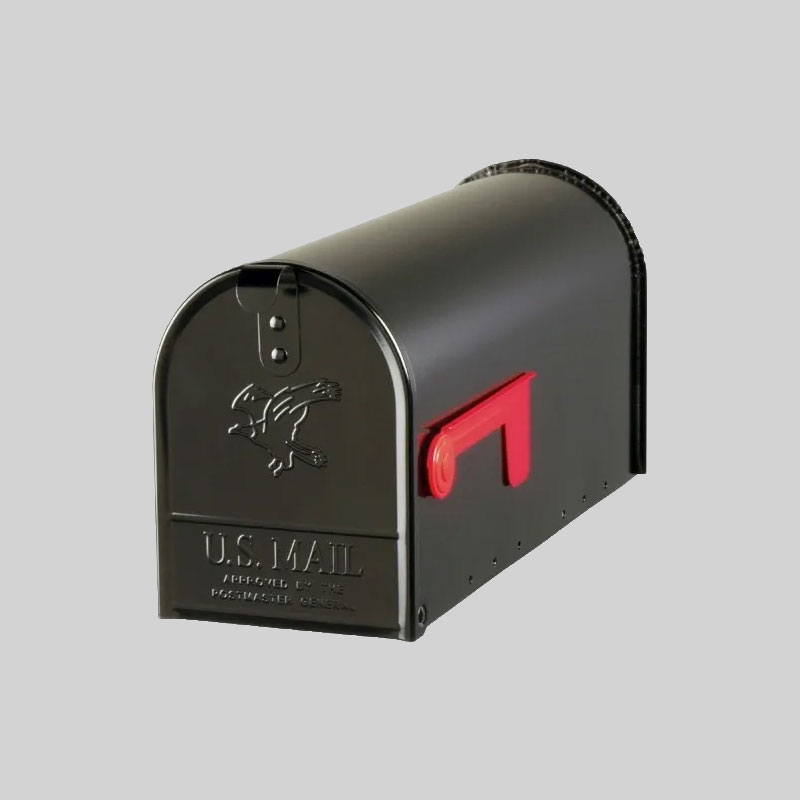 MB2-TP1-MAILBOX
The solid black color of the mailbox gives it a classy look that is enough to attract anyone. You won't believe you will be getting exceptional quality at such a minimal price. The product is priced at only $155 from the website.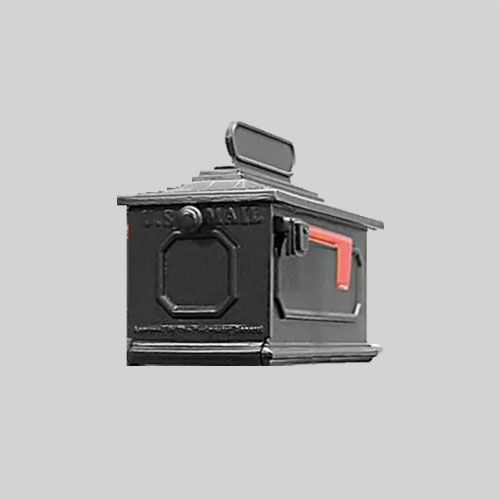 ABIGAIL DOUBLE
We have designed this beautiful bracket keeping the latest trends in mind. This product can be a great option to perfectly embellish the corner of the wall. Buy this top-notch designer bracket to allure your friends and neighbors for only $155 from the website.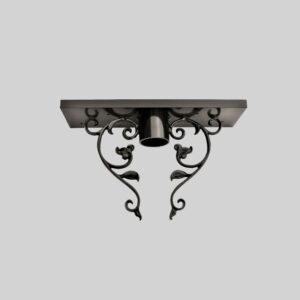 Finial Post Cap-C1
The round and smooth shape of the post cap gives it a minimalist look. The mailbox repair part would make your mailbox quite attractive. Buy this today at a mere price of $45 from the Mailbox & Sign Solutions.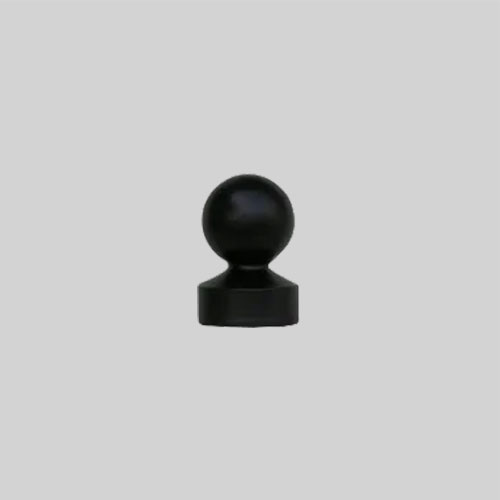 Finial Post Cap-C2
The next product we have is a designer post cap that is quite tough and will protect your posts from tough conditions. The alluring patterns make a great first impression and enhance the beauty and value of your home. Visit the website to buy it for only $45.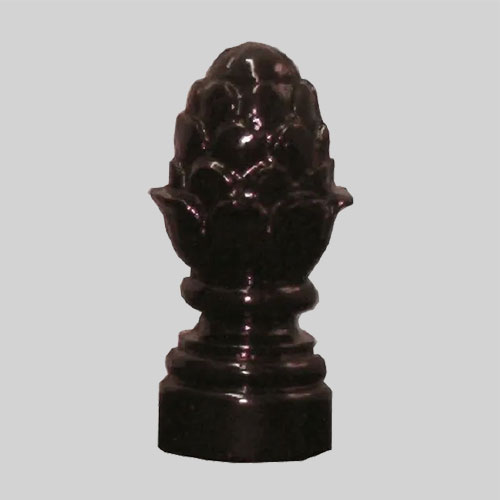 These were some mailbox repair products that may help you fix your mailbox. You can also find numerous alluring products such as address plaques made of premium materials, mailboxes, street signs, custom signs, and many more on the Mailbox & Sign Solutions website. No matter where you live in Florida, we are always here to provide solutions to you.