You all know that street signs do an essential job of providing relevant information and directing people to a particular location. Pedestrians and drivers use these to find their way around the streets. They also ensure people arrive at their destination safely without much difficulty and confusion. And thus, every street must have signage. 
Various street signs are available in the market, each with a unique meaning. You must choose a suitable street sign and install it according to the location and need. However, setting up signage requires many different types of street sign parts. Each part complements the other and provides a beautiful custom look. These parts complete the street sign and help it to stand efficiently in its place. Also, with these parts, you can create custom street signs for your unique situation.  
Mailbox And Signs Solutions is a well-known manufacturer of various street signs and their parts. Our products are made with high-quality material and are coated with 100% powder aluminum. You can combine our street sign blades, backers, bases, post caps, etc., to make a relevant street sign. Also, you can choose from our variety of products according to the signage repair or installation requirement. You can purchase any of our products online at the best pricing. 
Here are the best street signs parts you must buy.
Rectangle Backer With Frame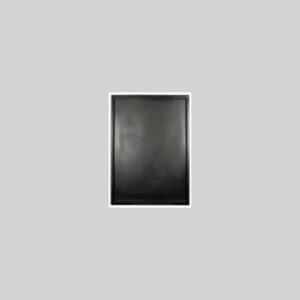 This backer with frame can be a cost-effective option for you that is also weather-resistant and durable. This rectangular backer is ideal for providing a high-contrast background color to illuminate the sign perfectly. Also, its body is made with high-quality metal material and comes in a variety of styles and designs.  
Size: 26'' x 32''

Color: Available in multiple colors

Price: $175.00
Fluted Post Per Linear Foot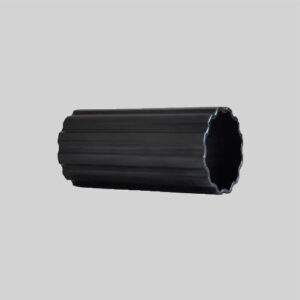 This black-colored post with a round column design is perfect for decoring the street sign. It is ideal for adding beauty and charm to the signage. The best thing about this product is that it is rust-free and a great addition to the street sign. If you have a necessity to add a 3-inch fluted post per linear foot, then this can be your perfect choice.  
Size: 3 inch

Color: Black

Price: $15.00
Square Or Diamond Backer With Frame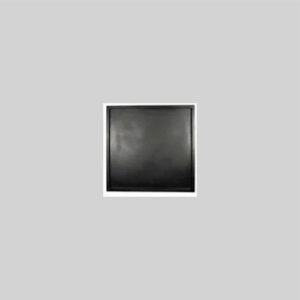 This beautifully shaped diamond or square backer with a frame is perfect for adding many different signs. You can add any street sign to this board and install it around your street whenever necessary. You can even paint it with any color you wish and place it whenever you want, according to your choice or need. It is one of the best-selling street sign boards that you can find in our collection. 
Size: 32 inch

Color: Black

Price: $195.00
Triangle Yield Backer With Frame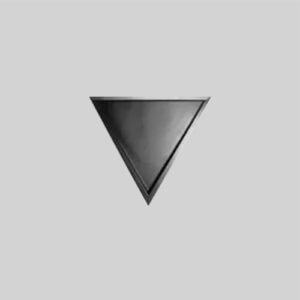 We have also added a triangle-shaped backer to our street sign parts collection, which is perfect for adding a warning sign board. It comes with a frame and is made with excellent-quality of material. Also, this black-colored product is excellent for providing complete clarity or visibility of the information mentioned on the board. You can purchase our product with the repair or installation service at the best price. 
Size: 32 inch

Color: Black

Price: $195.00
Octagon Stop Backer With Frame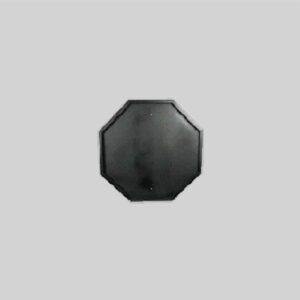 This octagon-shaped backer with a frame is ideal for an alarm or warning sign. You can use this signage board as a stop sign or any other essential sign to direct the people. It is an ideal shape for a signboard to grab the quick attention of people. You can buy our top-quality product at a reasonable price without any regret and assure that it will last for a long time.    
Size: 32 inch

Color: Black

Price: $195.00
EGP Reflective Street Sign Blade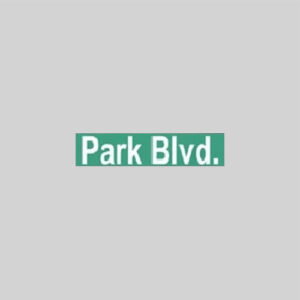 Our street sign parts collection also consists of EGP reflective street sign blade that perfectly provides nighttime visibility. The green color and the bold text mentioned on the product make the sign board more reflective to view from far away or at night. You can choose this if you want an affordable and long-lasting product. The product is available in multiple sizes and is suitable for making essential signage. 
Size: 6'' x 30'' & 9'' x 36''

Color: Green

Price: $95.00 ( for 6'' x 30'') & $125.00 (for 9'' x 36'')
Street Sign Frame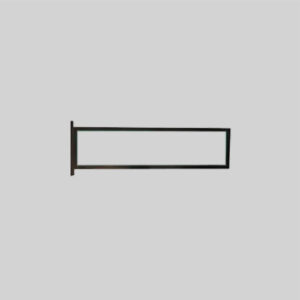 If you want a frame for your sign board, then you must get this one. The black color of the frame helps increase visibility and allows people to see the street sign more clearly. It is also perfect for adding strength to the street sign blade. This product can be the best fit when you use a sign blade of the proper size. This product is also available in multiple sizes to add sign blades of different sizes. 
Size: 6'' x 30'' & 9'' x 36''

Color: Black

Price: $125.00 (for 6'' x 30'') & $155.00 (for 9'' x 36'')
C3 ACORN Finial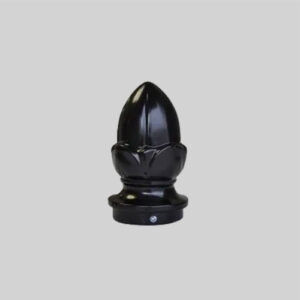 If you are looking to add a decorative touch to your street signpost, there is nothing better than a beautifully designed C3 acorn finial cap. Our product is made with excellent quality material and is long-lasting. This perfectly designed product is water-resistant, heat-resistant, and weather-resistant. This simple, clean, aesthetic cap is ideal for adding style to the street sign.   
Size: C3

Color: Black

Price: $45.00
Street Blade With Sign Frame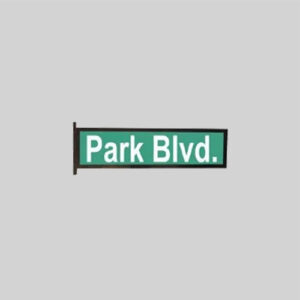 Our collection of products also consists of a green-colored blade and a black frame. This elegant color combination of street sign board with frame is perfect for adding to a street sign at the best price. Also, it is available at the standard size of 6 x 30 cm to direct the street location clearly. 
Size: 6'' x 30''

Color: Green Blade; Black Frame

Price: $220.00
Installing a street sign doesn't only require quality parts but proper information as well. As there are a few things, you must know before installing any street sign. 
Things To Consider Before Installing Street Signs & Its Parts
Street signs are essential for communicating with people as they inform, guide, and warn street users. But not all signage is viewed by all pedestrians and drivers, which may lead to a hazardous situation. That is why properly installing street signs and their parts is essential. Also, one must ensure that the signboards and their parts are manufactured adequately with top-quality material with proper design, style, and size. So, to manage signage and ensure safety, below are a few things to consider before purchasing and installing a signboard.
Well-Defined And Quality Street Sign Boards
Ignored sign boards and their parts may lead to severe accidents. So, one must look into the quality of signboards and ensure it is made with excellent quality material. The raw material used in the product must be sturdy. Also, the message and the picture displayed on the board are easy to understand and clearly visible. It helps people, especially drivers, view street signs from a distance.   
Must Install The Sign Board In A Suitable Location
The street signs and their parts must be installed in the correct position. One must consider the location to set up the signage in order to increase its visibility. Also, placing the street sign parts allows supporting the signboard to stand in its place. These parts also help complete the signage and provide the relevant information. 
Prevents Accidents From Unexpected Scenarios
You may encounter traffic jams, rain, fog, light intensity, vehicle speed, etc., which may lower the signboard visibility. Due to this, the proper installation of the excellent quality signboard becomes essential. Also, before installing the signboard and its parts, one must consider an appropriate location and many other external factors that may harm the signage and cause significant accidents. 
Street Signs Must Be Reflective
To increase visibility, it is important that street signs must be reflective. They must have a clear color contrast to be visible to people day and night. A good street sign must have sheeting, a film material comprising micro prisms or glass beads, making the signage reflective at night. As these reflective qualities fade with time, there is a minimum requirement for the reflectivity levels to be maintained. Also, these are checked regularly so that each street sign must comply with the minimum requirement. 
Properly Placed Street Sign Post
Posts are the props used to support the signboards and make them visible to the people. These posts are usually made of steel or wood. One must ensure that these posts are also made with good quality material and are correctly standing so that it does not harm anybody. 
Installing a street sign for the first time can easily turn into an overwhelming experience. Thus, at Mailbox & Sign Solutions, we provide street signs and their installation services as well. So, if you are residing in Tampa, Orlando, or Jacksonville, you can avail of our installation services on street signs purchased from our store. 
Conclusion 
Signboards are essential to add to your street that provides people with valuable information. The complete signage requires multiple different street sign parts to install, such as a backer with the frame, street blade, street sign blade, post cap, and many more. You can purchase any of the products from the online store of Mailbox And Signs Solutions. 
Also, if you book our repair or installation services, you can get our products at the best prices. To book our services,
call us at
407-366-6565(Office) or email us at [email protected].
Frequently Asked Questions
Street signs board and their parts are made with a variety of materials. It depends on the manufacturer and what type of material he wants to add. The material can be bronze, stainless steel, aluminum, or brass.
A street sign is attached with a variety of parts, such as a sign blade, frame, post caps, brackets, etc. Each part of the signage completes the sign and helps it stay in its place without any issues.
Some of the main street signage include warning signs, service signs, guide signs, regulatory signs, maintenance signs, etc.