Personalized street signs are crucial to any building, home, or expanding business. A company must establish a strong brand and spread the word about its goods and services. We should consider installing a personalized sign because it has numerous advantages. However, one can also install personalized street signs to enhance their community and make it look uniform. Or to give directions and warn people about them. The different types of personalized street signs offer different advantages. And we will cover the most important elements and advantages in this article. So read on the blog to know about personalized street signs in depth. 
Advantages Of Personalized Street Signs 
You've probably seen those beautiful cafés and dine-out restaurants with gorgeous personalized street signs and appealing taglines. You must also have realized that this is how consumers recall the fundamentals of a brand. If thoughtfully constructed, a personalized sign displays your values and principles. Consult with experts to build the ideal personalized sign for your brand. Several colors, designs, and variations come into action when choosing a personalized sign. 
However, personalized street signs can be chosen and modified to suit your preferences. Installing custom signs is less expensive and only requires one time of maintenance. If you want to change it as your business expands, you can do it too. 
Moreover, a personalized street sign is a simple method to improve your reputation. It is the primary thing customers see when they walk into your shop. It communicates to customers that you take your business seriously, differentiating you from competing brands whether you are a well-known or small business owner. 
If we speak honestly, personalized street signs are an effortless way to make your surroundings uniform. If you have traveled to Paris, Korea, or Italy, you must have observed an aesthetic area. Personalized street name signs in these areas have the same length of poles with the same designs. Interestingly, they also have the same brackets, scrolls, and pole mounts. Also, the font, color, and size on these personalized street signs are the same. Except for one thing that each sign has something different to say. Whether it's a warning, a direction, the name of the street, or a popular pizza store running in the city. 
4 Essential Parts Of Personalized Street Signs 
What distinguishes a personalized sign from a regular one is its unique attachments. You must know that every sign mounted on a pole is different. A personalized sign has several designer attachments that make it look aesthetic and uniform. 
Poles
The most basic foundation of a personalized street sign is its pole. Pole's diameter can be 3 inches and 4 inches in measurement. They are fluted and smooth and should be placed 8, 10, 12, and 14 feet above ground level. There are some things to take care of while installing the pole. Firstly, you must find the exact height you want your pole to be at. Most poles are installed directly into the ground. So it would be best if you also determine the exact depth of the ground. Also, remember that this can vary based on the locality's weather and the condition of the soil.
Another crucial thing to consider is following up with the municipality guidelines. Most laws in the municipality clearly state that the pole must be taller than or equal to 7 feet to be visible to the people. Consult your municipality, public work authorities, or engineering department if you have any queries about the personalized street signs. 
Bases 
A base is an attachment that you can see on the bottom of the pole. It is an elevated cone-shaped figure. When selecting the bases of the pole, it's usually the appearance you must take care of. Once you have installed the pole, slip the designer base at the bottom and tighten it with screws. 
At Mailbox And Sign Solutions, we have different shapes and sizes of personalized bases that can suit all kinds of poles. You have to take care of the measurements. If you need to install a pole with a diameter of 3 inches, you need bases with a diameter of 3 to 4 inches. With a base, if the diameter is 4 inches, you will need an adapter to make the base's opening smaller to fit. If you wish all your personalized street signs to look uniform and add aesthetics to your neighborhood, then bases are a must with the pole.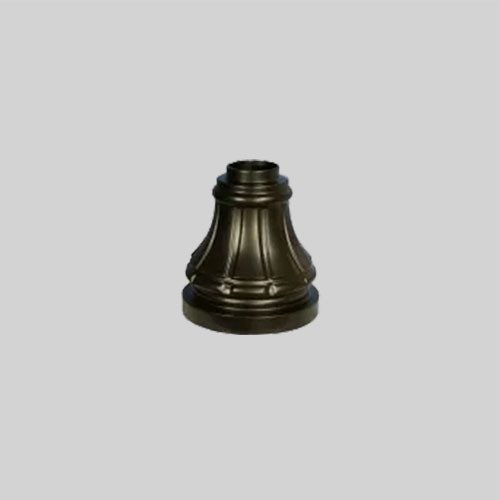 Finial Caps 
Finial caps are the same as the bases, except they are mounted on the top of the pole to increase its beauty. They sit on the top and need to be tightened with the screws. But there are situations when you do not need a final cap, such as a large logo or warning covering the top of the pole. Moreover, a final cap is an elegant part that adds sophistication to the personalized sign, so if you plan to install it, do not ignore a final cap. 
Brackets And Scrolls  
Brackets and scrolls are the attachments installed either just below the sign or a little above. The only purpose of scrolls and brackets in a personalized sign is to make them look nice and well furnished. Mailbox And Sign Solutions have plenty of attractive designer scrolls and brackets to enhance the beauty of the community.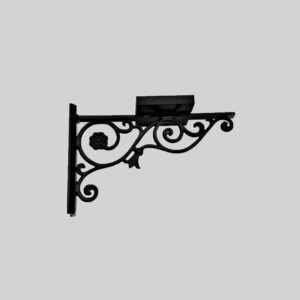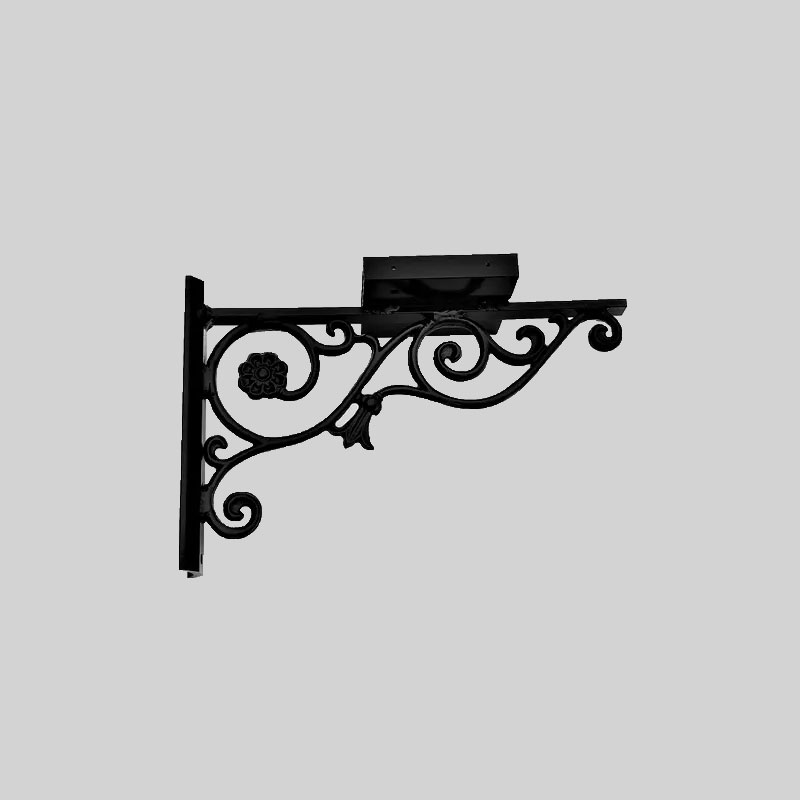 Things To Take Care Of
After gathering all the necessary elements of the personalized street signs, you need to assemble all the parts and affix them strongly so that nothing can break them off. Ensure all the signs are uniform if you want to renovate your home front, streets, shop building, or community. Don't forget the most crucial parts in the signs: bases, scrolls, brackets, and final caps. 
Lastly, customize the signs by selecting your desired font, color, and style. Make sure the sign's color and text are contrasting colors so that the message is visible. 
Shop for the essential attachments for your personalized sign from Mailbox And Sign Solutions. We are one of the leading producers of attractive mailboxes, signs, and renovation parts made from highly tensile materials. Not only do we sell these products, but we also help you to plan and install them properly in your area. So don't wait long if you have a plan to install personalized metal street signs because we are just one call away. You can visit our site to know more about us.