Your mailbox is one of the most important things you have neglected for a long time. It is something that completes your front lawn and receives mail even if you are not available at your home. Furthermore, it is a medium for getting wedding invitations, birthday cards, online orders, etc. 
However, with regular wear and tear, your mailbox needs proper maintenance. And sometimes, it includes changing the rotten parts of the mailbox to get it ready for the new weather changes. However, sometimes your complete mailbox requires change, and thus, you must replace it with a new one. 
Well, no matter if you are looking for a new one or want some mailbox replacement parts, you can easily buy them with Mailbox & Sign Solutions. In this blog, we will focus on different parts of a mailbox, why and when you should replace them, and where you can find the best quality mailbox parts. Let's start with what are the different types of mailbox parts. 
What Are The Different Mailbox Parts?
Commonly every mailbox has four main parts- Bases, Boxes, Brackets, and Post Caps. These parts formulate the structure of the mailbox and keep it standing in the harshest weather conditions. Let's know these 4 parts in detail. 
Bases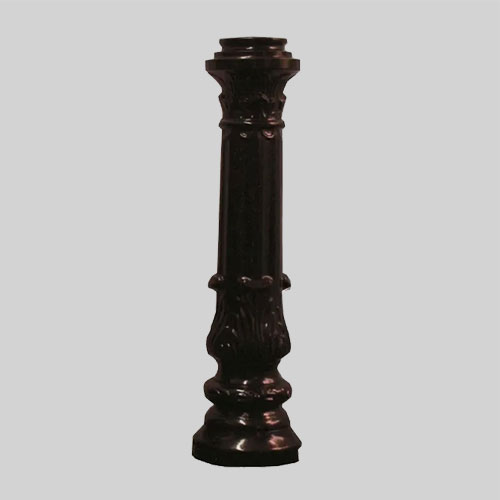 The bases are the part on which your mailbox stands. There are four types of bases available for the mailbox: Base- B1, B2, B3. and B4. The bases are available according to the type of mailbox you are using. 
It is vital to choose the proper base for your mailbox with the correct size and shape. The base comes in a variety of options with unique designs. Also, these are made with high-quality metal. Whether you want a long-pole base or a short one, you can buy each base type with Mailbox & Sign Solutions. 
Boxes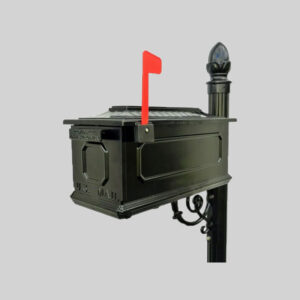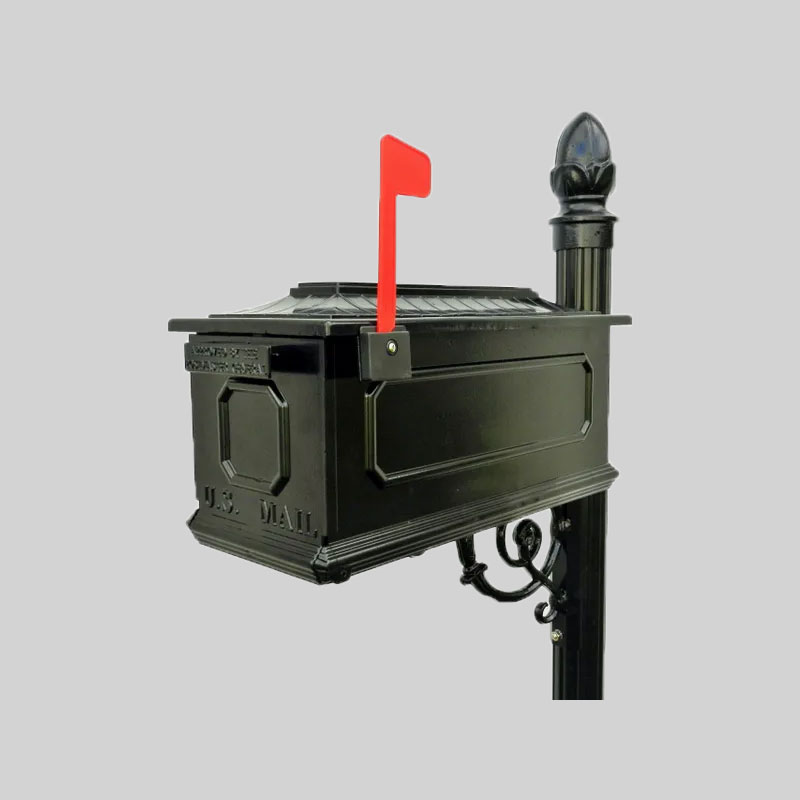 The box of a mailbox is the most important part of it. It is the part that holds your mail and protects them from theft and different weather conditions. Thus, if your mailbox's box isn't opening or closing properly, it needs to be changed. 
If you want to replace a mailbox, you can get it from our place. We have a complete list of mailboxes available in various styles. You can purchase a wide range of mailboxes boxes such as MB1 Black mailbox, MB1 White mailbox, MB2- mailbox, MB2-TP1-mailbox, and MB3-mailbox from our store. All these are made with a solid body to serve their purpose. MB2- mailbox is suitable if you want a mailbox box with a heavy metal body constructed with premium quality galvanized steel. It is designed in such a way that it enhances the beauty of all types of the curb. 
Brackets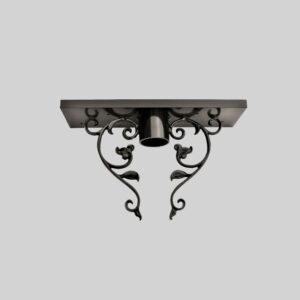 The brackets form the joint between a mailbox and its pole. Also, if it's a wall mount mailbox, then brackets keep it in its place. Mailbox & Sign Solutions have a long list of brackets available online, along with other mailbox replacement parts. We are sure that you will get all styles of brackets for your mailbox. Our eye-catchy brackets are designed to enhance the beauty of your front lawn. 
Our list also includes the name plaque to get the name printed on it. All our brackets are made with top-grade quality and can hold weight without any problem. You can even use the brackets to enhance the look of your garden or to decorate the interior to give your home a royal and classy look.
Post Caps
Post caps are required to enhance the look of the mailbox. These beautifully designed mailbox parts give a beautiful look and keep it for a long time without any replacement. We have four types of post caps, including Final Post Cap- C1, C2, C3, and C4. 
Each post cap has a different design made from die-cast and high-density aluminum alloy. Also, the materials help the product protect itself from environmental elements and the harshest weather. It further extends the product's life and keeps it looking good for a long time. 
What Are The Reasons For The Replacement Of The Mailbox Parts?
A mailbox can need new mailbox replacement parts in various conditions. Below are a few reasons why you must replace the parts of the mailbox. 
Broken parts
This can be one of the common reasons to replace the mailbox parts. It can be a loose door of the mailbox, rusted post cap, broken bracket, etc. Suppose your mailbox box's lock is broken. Now, if you do not replace the box, your letters or post may get stolen, tampered or exposed to the sun. 
Not fit for all deliveries
You have observed that your mailbox box is suitable for small letters or posts but not for big ones. It may also happen that your mailbox gets full quickly, and thus, you require a bigger one. In this case, you can buy a suitable mailbox box online according to your requirement. 
Rusty parts
You must also replace any mailbox parts if they get rusted. A rusted mailbox may hamper your mail. You must also make sure the box complements the rest of its parts. Also, seasons like rainy and winter can easily get it to get more rusted. 
Security
If your mailbox lacks security features, you may think of replacing your mailbox box. The absence of a mailbox lock may leave you vulnerable to fraud or theft of your personal information. You must ensure that no one can read your post or sensitive information. 
Find The Best Mailbox Replacement Parts & Services
If you are looking for a repair service for your broken or rusted mailbox, then Mailbox & Sign Solutions is a one-stop destination. We offer a wide range of mailbox parts to help you have a new-like mailbox. Furthermore, we provide services in replacing the parts such as bases, boxes, brackets, and post caps. We also offer mailbox replacement and refurbishment services for those in need. 
Conclusion: 
Keeping a mailbox in good shape is important to ensure the safety of your mail. Also, it is essential to get your mailbox timely repaired to get it prepared to face the changing weather conditions. If you don't know much about mailbox repairing or changing its parts, it is always beneficial to take expert help. 
Buy quality and affordable mailbox replacement parts with Mailbox & Sign Solutions. We also offer mailbox repair services for those who find it hard to install new mailbox components. To book or mailbox services or to know more about our products,
call us at 407-366-6565 (Office)
 
FAQs
When to look for a replacement of mailbox parts?
You can look for the replacement of your mailbox parts when it gets damaged or if any of their parts are not working correctly. The product has become rusty or does not fit all your deliveries.
Where can you buy mailbox products for replacement?
You can search for the mailbox parts online. There are many stores available online where you can buy the product. Mailbox & Sign Solutions is one genuine online store that provides quick replacement service for many mailbox parts. 
Where can you replace the product at a low price?
Mailbox & Sign Solutions offers low-to-high products according to the customer's needs. The mailbox starts from $59 to $125; however, the high-priced mailboxes are made of premium quality. You may find it costly, but they are worth the money.
How to select the correct mailbox?
When you buy a mailbox, you must keep in mind the type of mailbox you want. Look for a suitable size of mailbox according to the deliveries you get. After that, choose the suitable material and ensure it must be durable, rust-proof, and long-lasting.
Can you get rust-free mailboxes online?
Yes, you can. If you want a rust-free mailbox, then you can choose a mailbox made with superior quality galvanized steel. It aids in keeping the rust away from the product. At the same time, it also makes the product robust.