Most people find selecting a mailbox post cap as difficult as choosing a mailbox itself. Generally, these pieces were used to increase the aesthetic value of a place, but with time it serves a very important purpose. The purpose is to save the mailbox post from getting damaged due to bad weather conditions. Although these caps are still used for decorations today, they have different functions too. These caps are attractive and can instantly increase your mailbox's overall appeal. Also, they add a touch of design and uniqueness to the mailbox.
The earlier version of these post caps was not as appealing as today because the purpose was to protect the wood only. The decoration of mailbox posts using these caps is a modern concept. But the manufacturers have combined modern and old-world concepts to create beautifully crafted, sturdy post caps for mailboxes.
Here is a list of 4 mailbox post caps that are perfect for your mailbox if you have been thinking about replacing its post cap.
Finial Post Cap-C1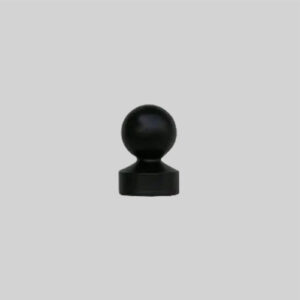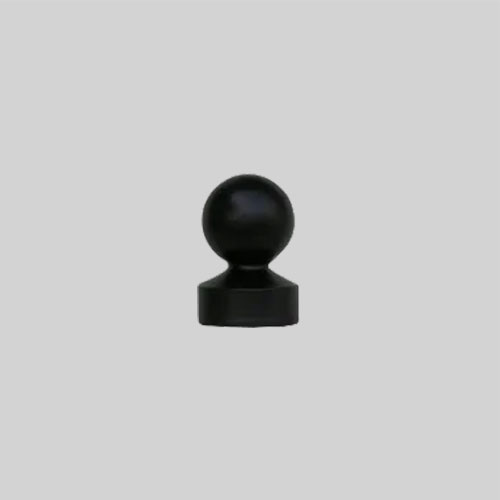 If you have been looking for something simple that will make your mailbox appealing, but subtly, then you should go for this Finial mailbox post cap. The post cap is made using an aluminum alloy that makes it perfect for use in any weather and resistant to rust. Also, the smooth ball shape post offers your post a clean and simple look. Moreover, it is easy to install and fits well on the post.
Finial Post Cap-C2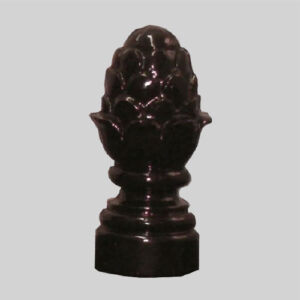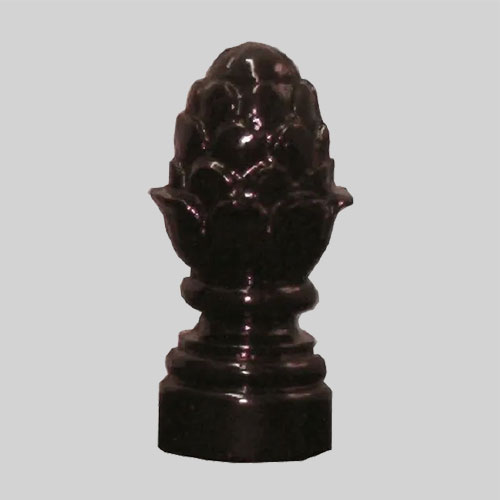 The Finial Post Cap- C2 is perfect if you wish to add some character to your mailbox post without making major changes in the whole structure. This post cap's glossy finish and design attract people's attention from far away. Also, these metal post caps won't get damaged like plastic, resin, or wood caps and offer weather resistance from sun and rain. These caps are simple to install and will work for both decoration and protection of the post.
Finial Post Cap-C3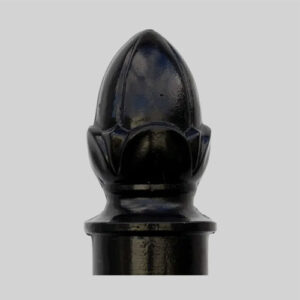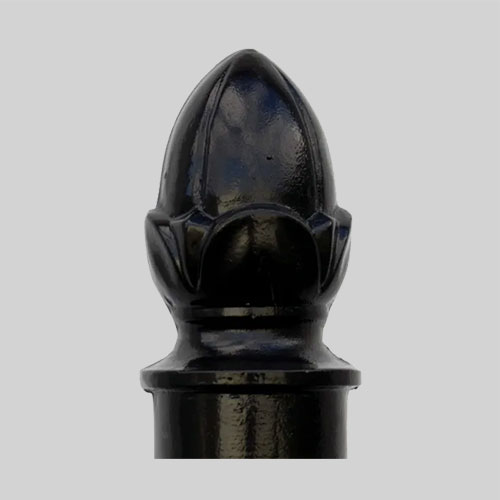 If matte finish post cap is your preferred mailbox post decoration, then Finial post cap- C3 is the ideal fit for your needs. Made using die-cast and high-density aluminum alloy, this post cap is extremely durable against weather and time. It can also resist the roughest of weather conditions and environmental components.
Furthermore, it helps extend the product's life and preserves its functions and appearance. The post cap is water and UV-resistant, and its beauty will not fade away with time. It also won't warp or discolor for the longest time.
Finial Post Cap-C4
The mailbox post cap will ensure that your mailbox attracts everybody's attention. You can add a touch of elegance to your post with this Finial post cap- C4. Its smooth finish and rounded shape offer it a beautiful look. Also, it is very simple to install and will fit perfectly on your mailbox post.
The cap won't warp with time or get discolored because of the weather. Moreover, it will last for years and protect your mailbox from breaking or getting damaged.
Some Other Repair Parts We Provide For Your Mailbox
Other than post caps, we also are known to provide other parts for your mailbox. You can use these parts to give your mailbox a new look without changing it completely.
Abigail Double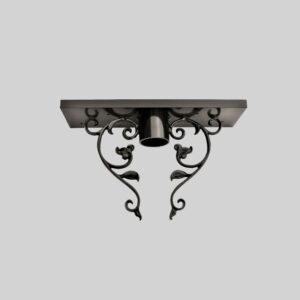 You can use this metal mailbox bracket to mount your mailbox on a wall appropriately. The floral and leaves design on this bracket makes them look unique. Made by keeping the latest design in mind, this bracket with increase your home's overall appeal. Furthermore, it won't wear down or break for many years. You can use this bracket for decoration purposes or in your workplace and not just for your mailboxes.
Bases- B2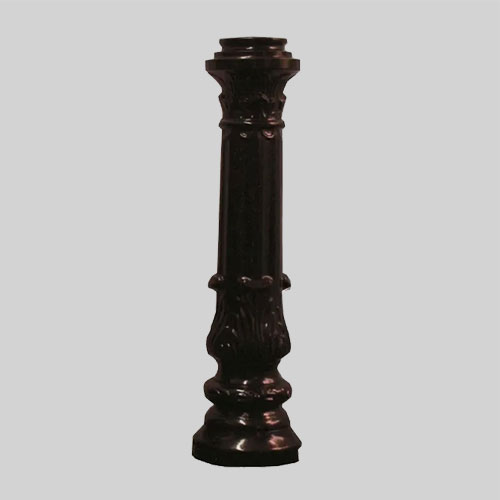 If you want to replace the base of your mailbox with something designer, then Bases- B2 is a good product. The base has a designer print and will make your mailbox stand out from all the others. The base is made using high-quality material and will last a long time. The bases, just like our other products, are also reasonably priced. You can also check out our other small and long pole bases for your mailbox.
MB2-TP1-Mailbox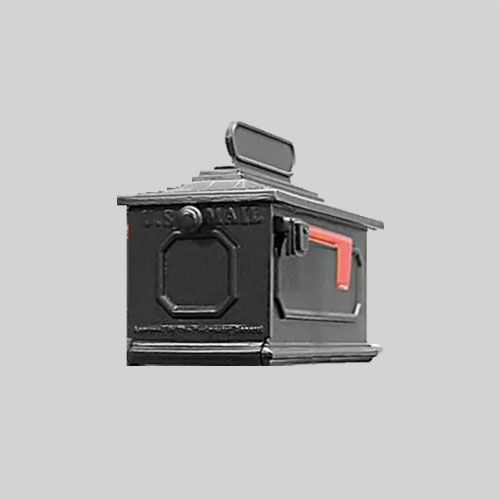 This solid black-colored mailbox is sturdy and durable. It comes with an antique finish and is perfect for your home. If your mailbox is highly damaged or if you have been looking for a way to bring everybody's attention to your home, then this is what you require. The mailbox is made using aluminum alloy, which makes it strong, and resistant to rust and corrosion.
Why Choose Mailbox & Sign Solutions
Mailbox & Sign Solutions is a prominent manufacturer of address plaques, residential and commercial mailboxes, mailbox post cap, commercial signs, custom signs, and products. Our products ensure that our customers get high-quality products and services. We understand the importance of decorating your homes and how you would want to make your place stand apart from all the others. And to do that, you are going to need some beautifully crafted mailboxes, address plaques, custom signs, and more.
The products you will find at www.mailbox-solutions.com are made using superior quality material, and you won't have to change them for years to come. Apart from being durable, our products are also cost-effective. Even if you place a custom order for your products, we try to not just meet but exceed all your expectations with our quality work and products. Whatever your requirements are for your residential and commercial space, we can do it all.
FAQs
What are the different parts of a mailbox called?
There are several parts of a mailbox, including 
Installation pole- The base or the pole on which you will fix your mailbox. 
Hooks for a newspaper- Although some mailboxes are big enough to fit in a magazine, newspaper, etc. Small mailboxes can only hold letters or pamphlets. For that purpose, a hook below the mailbox is installed. 
Lock- The locking mechanism to keep the lid of the mailbox in place.  
Mailbox lid or door- The part of the mailbox that opens or closes to take out the mail.
Frame- It is the basic structure of the mailbox.  
What is the flag on a mailbox called?
The flag is also referred to as a carrier signal flag. The work of this red flag is to sign the postal carrier that mail needs to be picked up from the box and delivered someplace else. 
How to fix the broken part of a mailbox?
To fix a broken part of the mailbox, you can buy that separate part from Mailbox & Sign Solutions. It includes parts such as bases, post caps, mailboxes, and brackets. The parts are made using sturdy materials and are cost-effective. However, if you can't repair your mailbox, you can use our efficient mailbox repair services.