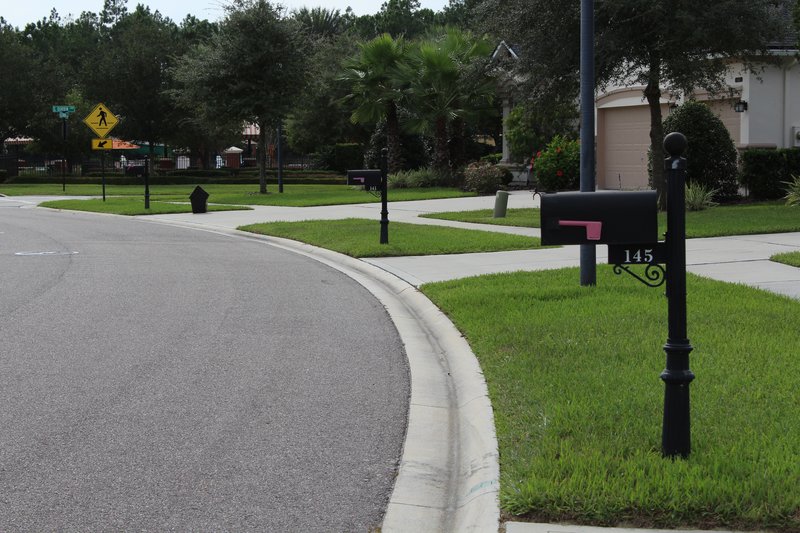 HOA MAILBOXES
Home Owner Associations (HOA) Mailbox Repair and Replacements.
Please use our website to identify the mailbox posts and mailbox brackets. We are the best mailbox repair service in Tampa, Orlando and Jacksonville Florida. We provide quality products, unsurpassed value and reliable service!
Over the last 25 years many Florida Home Owner Associations were outfitted with custom aluminum mailboxes Once completed these communities transitioned from their developer to the HOA. Home Owner Associations and their architectural review committees often find it difficult to locate qualified vendors to properly service and maintain their curbside mailboxes.
Mailbox & Sign Solutions specializes in HOA mailbox repairs and replacements. We also are qualified mailbox repair specialists on community mailboxes systems and street signs.
As the powder coated aluminum mailbox systems in your community begin to deteriorate, you can count on us to provide your mailbox solutions.
We service, manufacture and install a great variety of curbside mailbox systems.
Our mailbox builders will create your mailbox built to order. Our factory certified mailbox installers will come directly to your home to install the mailboxes for you.
We can coordinate with your HOA Board of Directors, Homeowners Associations, Property Managers or Developers to provide you with complete community mailbox change outs.
HOA services offered include:
•Address plaque design, manufacturing and installation.
•Community streetscape redesign and upgrades.
•Complete community street sign change outs.
•Complete community mailbox change outs.
•Entrance sign repair, restoration or and replacement.
•Mailbox repairs, restoration or replacements.
•Street sign repair, restoration or replacements.
•We can also provide and install Cluster Box Unit mailboxes (CBU).
Entrance, wayfinding and street sign combinations plus address plaque and mailbox configurations enhance curb appeal and contribute significantly to the overall streetscape for your communities.
Please grant us the opportunity to demonstrate why our quality products and reliable service are such an excellent value to your communities.
Thank you in advance for the opportunity to bid your work.
Respectfully,
Brian Berrios
MAILBOX & SIGN SOLUTIONS
1397 N. County Road 426
Oviedo, Florida 32765
407-366-6565 O
407-272-9338 C
mailboxsolutionsales@gmail.com